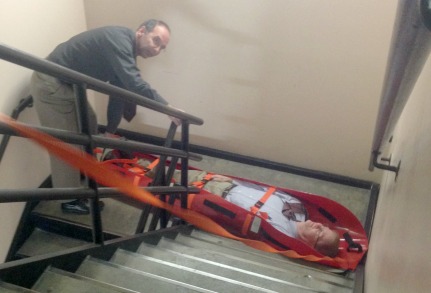 Dr. John Smith demonstrates with Dr. Doug Wheatley
This week's Throwback Thursday doesn't throwback very far. Just last week the staff at the Durham Outpatient Center Family Medicine Clinic got a Med/Sled demonstration from faculty member Dr. Doug Wheatley.
The Med/Sled is a device used in patient care areas as a way to transport patients during an emergency who would otherwise have a difficult time with mobility.