PRESIDENT:
Pranita Atri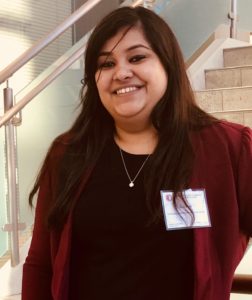 Year: 5th
Lab: Dr. Surinder Batra
Department: Biochemistry and Molecular Biology
Hometown: New Delhi, India
Interests: Reading, reading, and more reading
Words of Advice: "It takes all the running you can do, to keep in the same place. If you want to get somewhere else, you must run at least twice as fast as that."
Contact Information: p.atri@unmc.edu
VICE PRESIDENT:
Caitlin Molczyk

Year: 2nd year graduate student / 4th year MD/PhD student
Lab: Dr. Rakesh Singh
Department: IGPBS / Immunology, Pathology, and Infectious Disease
Interests:
I enjoy learning more about the world through traveling and exploring. I am passionate about medicine and biology. In my spare time, I enjoy trying out new recipes, playing games, crafting, and spending time with my friends and family.
Words of advice:
Even when it seems impossible, remember that struggle creates endurance and endurance with perseverance leads to success. It takes time to get results: Walt Disney was let go as a cartoon artist because he wasn't creative enough; J.K. Rowling was fired from her job as a secretary; Oprah Winfrey was told she was unfit for television news. All of these people did not let failures dictate their future, they forged onward to make an impact where they saw fit. I hope your training here helps you make your impact!
SECRETARY:
Chaitra Rao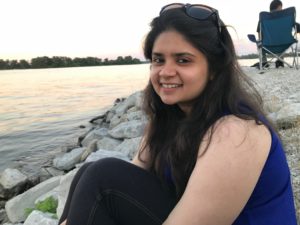 Year: 3rd
Lab: Dr. Robert Lewis
Department: CRGP
Hometown: Bangalore, India
Interests: Reading interesting books and dancing (both of which I don't do)
Words of Advice: "Life isn't about finding yourself. Life is about creating yourself," G. B Shaw
Contact Information: chaitra.rao@unmc.edu
TREASURER:
Abbey Jo. Klein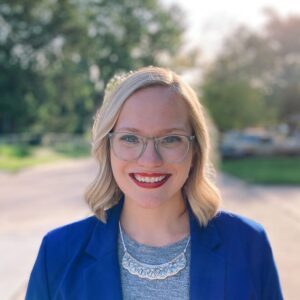 Department: Nursing
Hometown: Adams, Nebraska
Interests: Music, plants, and being outdoors
Words of Advice: "Only if we understand, will we care. Only if we care, will we help. Only if we help shall all be saved." – Jane Goodall
Contact Information: abbey.klein@unmc.edu
INTERNATIONAL STUDENT CHAIR:
Navneet Kaur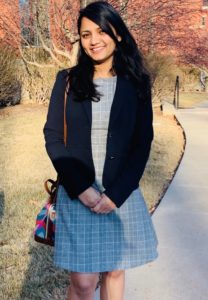 Year: 5th

Lab: Dr. Jennifer Black
Department: Biochemistry and Molecular Biology
Hometown: Nurpur, India
Interests: Traveling, reading, nature photography, animated and action movies
Words of Advice: When things go out of hand, just quit thinking, eat your favorite food, and take a power nap.
Contact Information: navneet.kaur@unmc.edu
INTERPROFESSIONAL EDUCATION CHAIR:
Paul Lovell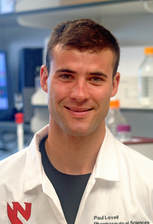 Year: 4th

Lab: Dr. Aaron Mohs
Department: Pharmaceutical Sciences
Hometown: Monroe, OH
Interests: Running, traveling, exploring outdoors
Words of advice: Whether you think you can, or you think you can't- you're right.
Contact: paul.lovell@unmc.edu
ALUMNI CHAIR:
Madeline Olson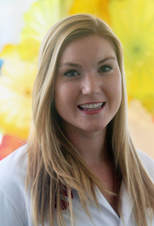 Year: 4th
Lab: Dr. Aaron Mohs
Department: Eppley Institute for Cancer Research
Hometown: Duluth, MN
Interests: Running, playing the cello, drawing, hiking, and spending time with the family
Words of Advice: "It's so important to do something every day that will make you happy." Bob Ross
Contact Information: madeline.olson@unmc.edu
OUTREACH CHAIR:
Shelby Knoche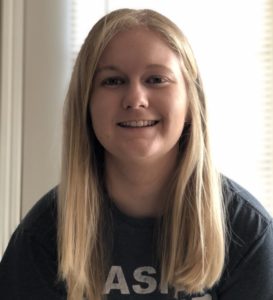 Year: 4th
Lab: Dr. Joyce Solheim
Department: Eppley Institute of Cancer Research
Hometown: Fishers, IN
Interests: Photography, cooking, exploring with my dog
Words of Advice: "One way to get the most of life is to look upon it as an adventure" William Feather
Contact Information: shelby.knoche@unmc.edu
SOCIAL CO-CHAIR:
Mansi Gulati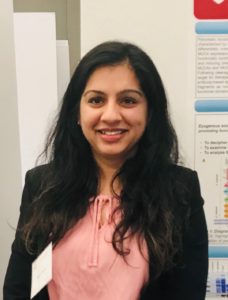 Year: 3rd
Lab: Dr. Maneesh Jain
Department: Biochemistry and Molecular Biology
Hometown: New Delhi, India
Interests: Hiking, cooking and playing games
Words of Advice: Work hard, be patient, and persistent. Take time to know thyself.
Contact Information: mansi.gulati@unmc.edu
SOCIAL CO-CHAIR:
Sophia Kisling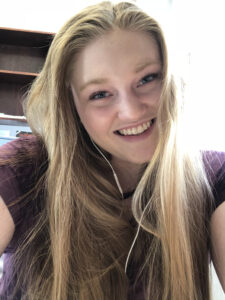 Year: 2nd
Lab: Dr. Sukhwinder Kaur
Department: Biochemistry and Molecular Biology
Interests: Reading, painting, music, and movies.
Words of advice: "Success consists of going from failure to failure without loss of enthusiasm." – Winston Churchill. Graduate school is hard, but if it were easy, everyone would do it. Remember your goals, and never give up!
Contact Information: sophia.kisling@unmc.edu
STUDENT WELLNESS CHAIR:
Valerie Fousek-Schuller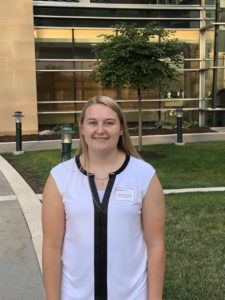 Year: 2nd (Masters)
Lab: Dr. Xu Luo
Department: Immunology, Pathology, and Infectious Diseases (IPID)
Interests: Cats, playing piano, working out, sports, nutrition, family
Words of advice: "Life is really simple, but we insist on making it complicated." – Confucius
Enjoy your graduate school moments, and remember to take a break once in awhile!
Contact Information: valerie.fousek@unmc.edu
STUDENT ENGAGEMENT CHAIR:
Bhuvaneshwari Seshadri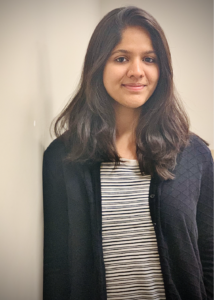 Year: 2nd
Lab: Dr. Moorthy P Ponnusamy
Department: Biochemistry and Molecular Biology
Interests: Painting, Gardening, Cooking, and Photography
Words of advice: "Winners are not those who never fail but those who never quit." – APJ Abdul Kalam
Contact information: b.seshadri@unmc.edu