FWC's Interest Groups are the heart of our organization!  Take a look at upcoming plans below.  These groups cover a range of shared activities on evenings, weekends, and weekdays that promote learning, health, fun, and friendship.  Ask any one of our members and they'll tell you some of their deepest relationships have come from the camaraderie in FWC Interest Groups!  Membership allows you to participate in any or all groups.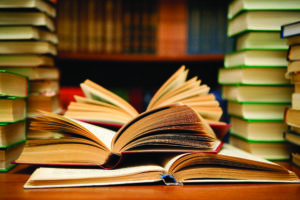 Book Club DAY (Co-coordinators Joan Zetterman and Patti Sparks)
Book Club DAY meets the 2nd Wednesday of each month from 1-3 PM, hosted by a rotating roster of members who facilitate a review of the author and book.   They have reviewed "The School for  Good Mothers" by Jessamine Chan, "How the Word is Passed" by Clint Smith, "This Tender Land" by William Kent Kruger this year.  They reviewed "Less" by Andrew Sean Greer in December. They started the new year off by reviewing "The Crucible" by Arthur Miller in January.  The rest of their  selections can be found on this website page entitled "DAY and EVE Book Club Selections 2022-2023".  
Book Club is a great way to experience a variety of literature, contemporary and classic, and to get better acquainted by sharing the ideas in each month's selection.  New participants are always welcome.
Book Club EVE (Coordinated by Carol McGlade)
Book Club EVE meets by Zoom the 3rd Thursday of each month from 5:30-6:30 PM, hosted by a rotating roster of members who facilitate a review of the author and book.  They have reviewed "The Lincoln Highway" by Amor Towles, "A Taste of Poison: Eleven Deadly Molecules and the Killers Who Used Them" by Neil Bradbury, "A Color of Water: A Black Man's Tribute to His White Mother" by James McBride.  They reviewed "Don't Make Me PullOver! An Informal History of the Family Road Trip" by Richard Ratay in December in person at Theresa Olsen's home. They plan to review "The Island of Missing Trees" by Elif Shah in January by Zoom again. The rest of their reading selections for 2022-23, can be found by referring to the page "DAY and EVE Book Club Selections 2022-2023" on this website.
Book Club is a great way to experience a variety of literature, contemporary and classic, and to get better acquainted by sharing the ideas in each month's selection.  New participants are always welcome.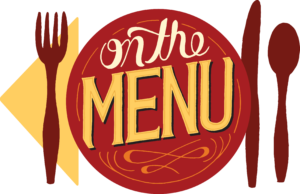 Dining Out (Coordinated by Sara Crouse)
Dining Out meets on the 3rd Saturday of each month at 6:00 PM at selected restaurants.  This group is for members and spouses who enjoy an evening out with friends.  The group wines and dines at various restaurants in Omaha and surroundings areas.  The group is notified of the restaurant selection and location a month in advance by email, so everyone can decide if they wish to give it a try.  A dead line for responding to the month's "Dining Out" invitation must be sent to Sara at the time of her email to the group each month. During our first five years, we've gathered at over 30 different restaurants and sampled the wide variety of food that Omaha offers.  
Our first "Dining Out" in our new year was Saturday, September 17th at 6 PM.  The group gathered at Luigi's Italian Restaurant in Bellevue. On October 15th, the group met at the Omaha Tap House at 5:30 PM for good food and excellent conversation. The group will pause their meetings during November and December and return again in January at Copal Mexican Restaurant.
Our group coordinator, Sara Crouse, always welcomes suggestion from the group as to restaurants that one would like the group to visit.  Many of our members have favorites in their area that many are unaware exist.  It is always great to explore NEW venues throughout the year.  Upcoming dates include:
January 21, 2023 at Copal Mexican Restaurant, at Eagle Run Square (128th & Maple)
February 18, 2023 – TBA
March 18, 2023 – TBA
April 15, 2023 – TBA
May 20, 2023 – TBA
The venue selections for the above dates will be posted as they are determined.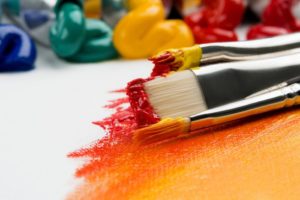 Fine Arts (Members rotate turns planning outings) 
Fine Arts group members attend 4-5 outings per year to art-related venues and exhibitions of interest to the group.  The "Fine Arts" group had their first meeting of the year Friday, November 18th. They met at the Durham Museum to view the "Downton Abbey" Collection, and they followed their visit with lunch at Via Farina.   If you would like to join them please contact Marge Woodman by email.  Continue to watch our website for upcoming event details.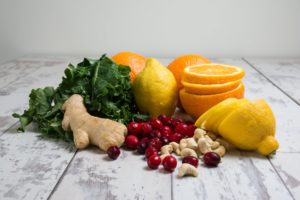 Gourmet Club (Co-coordinated by Mary Beth Gust and Joan Zetterman)
The Gourmet Club meets 4-6 times per year hosted at rotating member locations.  Gourmet members share meal preparation tips and learn new culinary techniques while enjoying an evening of socializing.  Over the years this group has sampled a wide variety of cuisines and enjoyed the diverse culinary talents of the group.  Don't let the name scare you, the emphasis is on a good party.  Spouses are included in the gatherings.  
The first meeting of the Gourmet Group was held at Mary Beth Gust's home on Friday, September 23rd.  This first dinner was an organizational meeting of the group along with a potluck dinner to get everyone back together for the season.  Sara and David Crouse hosted the Gourmet Club in January at their home celebrating the Chinese New Year with a traditional Chinese menu.  Linda Chee acted as an expert advisor to all the chefs for this meal.
The following dates were chosen for the next Gourmet meals:
January 14, 2023 at David and Sara Crouse's home (Mary Gurney & Julie Sebastian co-host)
February 25, 2023 at Daniel and Susan Mather's home (McAlevys co-host)
April 1, 2023 at Carl and Belinda Greiner's home (McAlevys co-host)
June 11, 2023 a Sunday brunch at Carla Imray's home
Everyone is welcome to join our "amateur chefs" and culinary group.   Bon Appetit!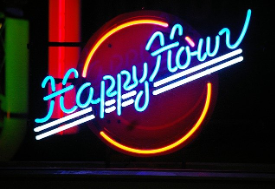 Happy Hour Club (Coordinated by Kelly Klepser)
Our monthly Happy Hour Club was established to provide an opportunity for after-hours socializing (6:00-7:00PM) for members and spouses.  It was designed especially for members to bring a friend and potential member onside of work to meet our friendly group and learn more about Faculty Women's Club. Everyone who attended the get-together at The Habitat , the Tiny House Bar and the Red Lion Lounge had a great time.  Hope to see more members in December!
This year's proposed events are listed below:
Sept. 1st – The Habitat at the Peregrine Hotel(203 South 18th St. in Omaha)
Oct. 5th – The Tiny House Bar (1411 South 13th St.in Omaha)
Nov. 3rd – Red Lion Lounge (3802 Farnam St. in Omaha)
Dec. 1st – The Bull Moose Bar (3548 Center St. in Omaha) Cancelled
Jan date TBA – Mercury (329 South 16th St. #3 in Omaha)
All Club members are welcome to attend any of the "Happy Hours"which begin at 6 PM on the first Thursday of each month.  Please consider bringing a UNMC guest and their spouse to meet our group.  This should be great fun for all and a way of recruiting new members to our organization.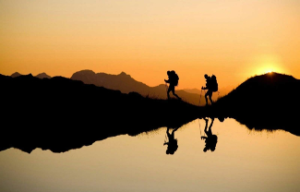 Hiking Club (Coordinated by Laura Bilek and David Crouse)
This NEW Club, launched in 2020, allows fellow members and spouses to hike together along local trails.  The Hiking Club meets each 2nd Saturday at a predetermined time, with social time following the hikes.  Trail selections will include both gentle and challenging options, as well as dog-friendly choices
Check out the schedule listed on our website listed as "Hiking Club Selections 2022-2023" and grab a potential member to join us on our hikes each month!
October 8th, the Hiking Group joined the Komen More then PINK Walk for a 3 mile walk with thousands of others. The Group enjoyed breakfast at Vidlak's Brookside Cafe after the hike. The hike on November 12th was cancelled due to cold temperatures.
Many are EASY, PAVED trails for those who would like to start hiking with our group. Come join in the adventure, camaraderie and fun!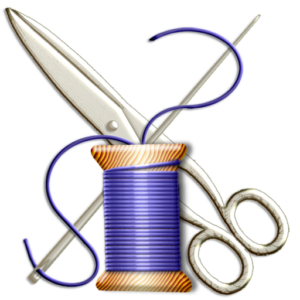 Needle Arts (Coordinated by Mary Gurney)
Needle Arts meets on the 1st and 3rd Tuesdays from 9:30 – 11:30 AM hosted by rotating members in their homes. Members bring UFOs (unfinished objects) or whatever they are working on, and join in for a morning of stitching and conversation.  This casual gathering includes novice and accomplished knitters, quilters, embroiderers, crocheters, and any form of sewing.  
This year's schedule:
Sept. 6th – Mary Gurney's home
September 20th – Carol McGlade's home
Oct. 4th – Susan Mather's home
Oct. 18th Belinda Greiner's home
Nov. 1st – Claudianna Todd's home
Nov. 15th – Carol McGlade
Dec. 6th – Mary Gurney's home
Jan. 3rd – TBA
Jan. 17th – Claudianna's home
Feb. 7th – Sara Crouse's home
Feb. 21st Carol McGlade's home
March 7th – Belinda's home
March 21st – TBA
April 4th – Mary Gurney's home
April 18th – TBA
May 2nd – Master's Hand in Tekamah
Need inspiration?  This group is for you.  You will find it here.  Join us!!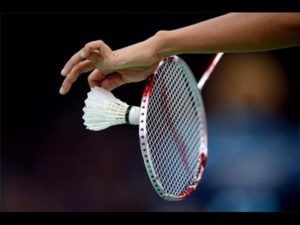 Pickleball/Badminton (Coordinated by Claudianna Todd)
This group meets the first Sunday of each month from 3:00 to 5:00 P.M. at the UNMC Center for Healthy Living (3908 Jones Street).  Spouses are included and co-ed teams are encouraged. Both pickleball and badminton are set for play.   Afterwards, members rotate to host a potluck dinner or social time at their homes.  Spouses are included and co-ed teams are encouraged.  Planned dates for the 2022-23 season at the Center followed by "potluck" at a member's home include:
September 11th-  Note this is the ONLY time they will meet on the Lincoln Campus
October 2nd, 2022 – Gordon & Claudianna Todd's home
November 6th, 2022 – Dave & Sara Crouse's home
December 4th, 2022 – Paul & Audrey Paulman's home
January 8th, 2023 – Steve & Dorothy Sansom's home
February 5th, 2023 – TBA (pizza)
March 5th, 2023 – Andy Dudley & Linda Chee's home
April 2nd, 2023 – Keith & Theresa Olsen's home
May 7th, 2023- Mike Mendlick's home
June 4th, 2023 – Tony & Laura Bilek's home
The first meeting of this group was Sunday, September 11th at the UNL Campus Recreational Center, on the Lincoln East Campus.  Jim Greisen hosted the group afterward at his home with grilled steaks and salmon.  Gordon and Claudianna Todd hosted the group afterward on Oct. 2nd and Dave and Sara Crouse hosted the group at their home following the group's workout.
The rules of the game are simple, so consider joining the group for fun and friendship.