FWC's Interest Groups are the heart of our organization!  Take a look at upcoming plans below.  These groups cover a range of shared activities on evenings, weekends, and weekdays that promote learning, health, fun, and friendship.  Ask any one of our members and they'll tell you some of their deepest relationships have come from the camaraderie in FWC Interest Groups!  Membership allows you to participate in any or all groups.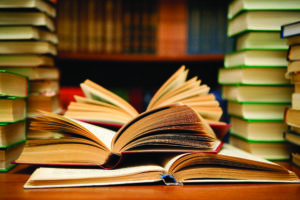 Book Club DAY (Coordinated by Kiran Gangahar)
Book Club DAY meets the 2nd Wednesday of each month from 1-3 PM, hosted by a rotating roster of members who facilitate a review of the author and book.   They have reviewed "The School for  Good Mothers" by Jessamine Chan, "How the Word is Passed" by Clint Smith, "This Tender Land" by William Kent Kruger this year.  They reviewed "Less" by Andrew Sean Greer in December. They started the new year off by reviewing "The Crucible" by Arthur Miller in January.  In February they all reviewed "The Code Breaker" by Walter Isaacson.  Their March selection was "Red Notice" by Bill Browder.  The group discussed "The Known World" by Edward P. Jones in April. In May "The Paris Wife" by Paul McCain was reviewed. The rest of their  selections can be found on this website page entitled "DAY and EVE Book Club Selections 2023-2024".  
Book Club is a great way to experience a variety of literature, contemporary and classic, and to get better acquainted by sharing the ideas in each month's selection.  New participants are always welcome.
Book Club EVE (Coordinated by Carol McGlade)
Book Club EVE meets by Zoom the 3rd Thursday of each month from 5:30-6:30 PM, hosted by a rotating roster of members who facilitate a review of the author and book.  They have reviewed "The Lincoln Highway" by Amor Towles, "A Taste of Poison: Eleven Deadly Molecules and the Killers Who Used Them" by Neil Bradbury, "A Color of Water: A Black Man's Tribute to His White Mother" by James McBride.  They reviewed "Don't Make Me PullOver! An Informal History of the Family Road Trip" by Richard Ratay in December in person at Theresa Olsen's home. They reviewed "The Island of Missing Trees" by Elif Shah on January 19th by Zoom. The group met by Zoom on February 16th and discussed  "The Velvet Hour" by Alyson Richman. The group reviewed "The Extraordinary Life of Sam Hill" by Robert Dugoni by Zoom in March. Their April meeting was moved up a week to discuss "Hearing Happiness:Deafness Cures in History" by Jaiprest Verdi since the author was speaking at UNMC as a guest of the library several days before our scheduled Zoom meeting.  It was great to discuss the book and then have the author on campus make a presentation on the History of Deafness "Cures". In May the group discussed "The Violin Conspiracy" by Brandon Slocumb.  The group will finish out this FWC year by reading "The Personal Library" by Marie Benedict and Victoria Christopher. The rest of their reading selections for 2023-24, can be found by referring to the page "DAY and EVE Book Club Selections 2023-2024" on this website.
Book Club is a great way to experience a variety of literature, contemporary and classic, and to get better acquainted by sharing the ideas in each month's selection.  New participants are always welcome.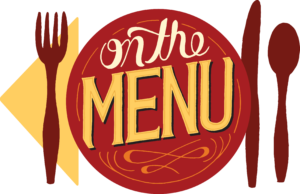 Dining Out (Coordinated by Sara Crouse)
Dining Out meets on the 3rd Saturday of each month at 6:00 PM at selected restaurants.  This group is for members and spouses who enjoy an evening out with friends.  The group wines and dines at various restaurants in Omaha and surroundings areas.  The group is notified of the restaurant selection and location a month in advance by email, so everyone can decide if they wish to give it a try.  A dead line for responding to the month's "Dining Out" invitation must be sent to Sara at the time of her email to the group each month. During our first five years, we've gathered at over 30 different restaurants and sampled the wide variety of food that Omaha offers.
Our first "Dining Out" in our new year is Saturday, September 16th at 6 PM.  We will meet at Isla del Mar.  Last season we rounded out the year with visits to Star Indian Cuisine, Twisted Cork Bistro, Goose 120, Gather in Omaha.

Our group coordinator, Sara Crouse, always welcomes suggestion from the group as to restaurants that one would like the group to visit.  Many of our members have favorites in their area that many are unaware exist.  It is always great to explore NEW venues throughout the year.  Upcoming dates include:
Sept 16th – Isla Del Mar (2502 S 133rd Plz. Ste 105)
Oct 21st –  Ollie & Hobbs (One Pacific Place)
The venue selections for the above dates will be posted as they are determined.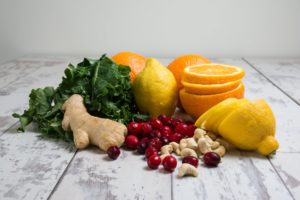 Gourmet Club (Co-coordinated by Barbara Hurlbert & Belinda Greiner)
The Gourmet Club meets 4-6 times per year hosted at rotating member locations.  Gourmet members share meal preparation tips and learn new culinary techniques while enjoying an evening of socializing.  Over the years this group has sampled a wide variety of cuisines and enjoyed the diverse culinary talents of the group.  Don't let the name scare you, the emphasis is on a good party.  Spouses are included in the gatherings.  
 A Big THANK YOU to Kiran Gangahar for hosting our first Gourmet Club dinner at her home on September 30.  The Indian menu was superb and the recipes were outstanding.  Thanks to everyone who contributed their talents to make this evening special!
2023 Tentative Schedule:
Joan & Rowan Zetterman will host a January get together-  exact date to be determined
Barb Hurlbert & Merle McAlevy will host in March or early April – exact dates to be determined
Belinda and Carl Greiner will host in May with dates to be determined.
Everyone is welcome to join our "amateur chefs" and culinary group.   Bon Appetit!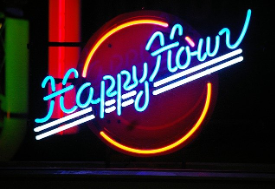 Happy Hour Club (Coordinated by Kelly Klepser)
Our monthly Happy Hour Club was established to provide an opportunity for after-hours socializing (6:00-7:00PM) for members and spouses.  Unwind, share ideas, and foster meaningful relationships in a welcoming and vibrant community. This relaxed environment is a great introduction to the FWC.  Bring a friend and encourage potential members to attend.
Mark your calendar for 6 PM on the 2nd Thursday of each month. Come raise your glass with us! 
Sept 14th – Eleven Eleven – 6061 Maple St, Omaha
Oct 12th – Proof Midtown – 200 S. 31st Ave #4102, Omaha 
Nov 9th – Barnato – 225 N 170th St Suite 95, Omaha
Dec 14th – Rudy's Bar – 8503 Maple St , Omaha
Jan 11th – Site-1 Brewing – 2566 Farnam St, Omaha
Feb 8th – Mercury – 329 South 16th Street, Omaha
March 14th – Anna's Place – 1802 Dodge St., inside the Hotel Indigo
April 11th – Sonny's Askarben – 1905 S. 67th St. Omaha
May 9th – Twisted Vine – 123 N Washington St, Papillion
June 13th – Public House – 11008 Prairie Brook Rd, Omaha 
July 11th – The Jewell – 1030 Capitol Ave, The Capitol District, Omaha
Aug 8th – Pint Nine Brewing – 10411 Portal Road, Suite 104 Papillion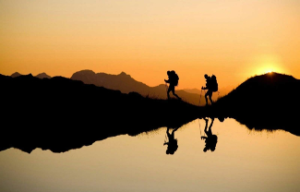 Hiking Club (Coordinated by Laura Bilek)
This NEW Club, launched in 2020, allows fellow members and spouses to hike together along local trails.  The Hiking Club meets each 2nd Saturday at a predetermined time, with social time following the hikes.  Trail selections will include both gentle and challenging options, as well as dog-friendly choices
Many are EASY, PAVED trails for those who would like to start hiking with our group. We will post the 2023-24 locations as they are determined. 
Come join in the adventure, camaraderie and fun!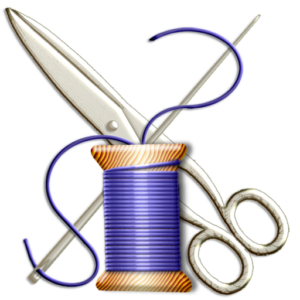 Needle Arts (Coordinated by Mary Gurney)
Needle Arts meets on the 1st and 3rd Tuesdays from 9:30 – 11:30 AM hosted by rotating members in their homes. Members bring UFOs (unfinished objects) or whatever they are working on, and join in for a morning of stitching and conversation.  This casual gathering includes novice and accomplished knitters, quilters, embroiderers, crocheters, and any form of sewing.  
This year's schedule:
Sept. 5th – Claudianna Todd's home
September 19th – Belinda Greiner's home
Oct. 3rd – Mary Gurney's daughter's home
Oct. 17th – Susan Mathers home
Nov. 7th – Sara Crouse's home
Nov. 21st –
Dec. 5th –
Need inspiration?  This group is for you.  You will find it here.  Join us!!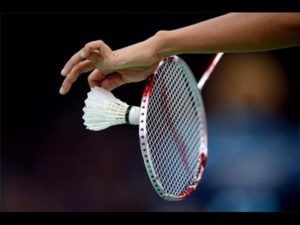 Pickleball/Badminton (Coordinated by Claudianna Todd)
This group meets the first Sunday of each month from 3:00 to 5:00 P.M. at the UNMC Center for Healthy Living (3908 Jones Street).  Spouses are included and co-ed teams are encouraged. Both pickleball and badminton are set for play.   Afterwards, members rotate to host a potluck dinner or social time at their homes.  Spouses are included and co-ed teams are encouraged.  Planned dates for the 2023-24 season at the Center followed by "potluck" at a member's home include:
September 10th – Todd
October 1st – Paulman
November 5th – Rupp
December 3rd – Chee/Dudley
January 7th  – Sansom
February 4th – Crouse
March 3rd – Olsen
April 7th – Gangahar
May 5th – Mendlick
June 2nd -Bilek
The first meeting is Sunday, September 10th at the UNMC Healthy Living Center followed by dinner at the Todd's home where they will serve Spicy Sweet Cranberry Beef Meatballs. Others will fill in with appetizers,side dishes and desserts. See above for the remaining schedule.  We will post dinner updates as the decisions are made.  
The rules of the game are simple, so consider joining the group for fun and friendship.