FWC's Interest Groups are the heart of our organization!  Take a look at upcoming plans below.  These groups cover a range of shared activities on evenings, weekends, and weekdays that promote learning, health, fun, and friendship.  Ask any one of our members and they'll tell you some of their deepest relationships have come from the camaraderie in FWC Interest Groups!  Membership allows you to participate in any or all groups.
Here's the lineup this year (practicing Covid-19 safety measures as needed):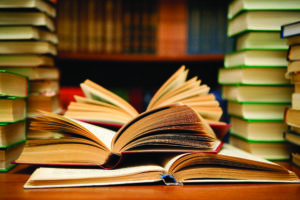 Book Club DAY (Co-coordinated by Joan Zetterman and Patty Sparks)
Book Club DAY meets the 2nd Wednesday of each month, hosted by a rotating roster of members who facilitate a review of the author and book.  The group has met by Zoom through 2020-1,  but will meet in person at member's homes beginning this September.  DAY Book Club met Wednesday July 21st for a planning session.  Their selections can be found on this website page entitled "DAY and EVE Book Club Selections 2021-2022".  Their first meeting was at Mary Gurney's new home on September 8th.
Book Club is a great way to experience a variety of literature, contemporary and classic, and to get better acquainted by sharing the ideas in each month's selection.  New participants are always welcome.
Book Club EVE (Coordinated by Theresa Olsen)
Book Club EVE meets by Zoom the 3rd Thursday of each month from 5:30-6:30 PM, hosted by a rotating roster of members who facilitate a review of the author and book.  Our first Evening Book Club discussed the "Searcher" by Tanya French on September 16th.  Please refer to the page "DAY and EVE Book Club Selections 2021-2022" on this website for further selections of the year..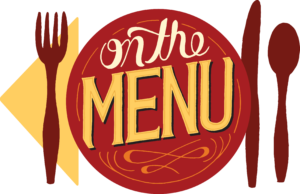 Dining Out (Coordinated by Sara Crouse)
Dining Out meets on the 3rd Saturday of each month around 4-6:00 PM at selected restaurants.  This group is for members and spouses who enjoy an evening out with friends.  When unrestricted, the group wines and dines at various restaurants in Omaha and surroundings areas.  The group is notified of the restaurant selection and location a month in advance, so everyone can decide if they wish to give it a try.  During our first four years, we've gathered at 25 different restaurants and sampled the wide variety of food that Omaha offers.  In 2020 we continued our meetings at local parks with carry out dinners or by Zoom meetings.  We are finally beginning a new year again in person at local restaurants. As long as restrictions allow, we will be meeting in person at local restaurants throughout the year. 
"Dining Out" began our new year on July 17th with great food and conversation at the family owned Greek Islands. "Dining Out' met at the "Prairie Plate Farm-to-Table Restaurant" outside of Waverly for dinner on August 21st at 5:30 with great food once more.   The next "Dining Out" will meet at Malara's Italian Restaurant on September 18th. If you enjoy a time of fun people and great food, join us this year for our "Dining Out" events.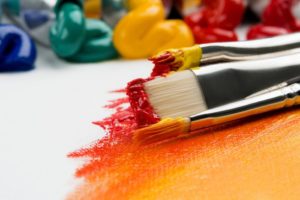 Fine Arts (Co-coordinated by Marge Boska and Marge Woodman)
Fine Arts group members attend 4-5 outings per year to art-related venues and exhibitions of interest to the group.  From a walking tour of South O's architecture, to traveling exhibits at the Joslyn, or road trips to special events, this group seeks opportunities to experience the visual arts and beyond.  Times vary according to the activity.  The next planned Fine Arts event on September 18th will travel to Red Oak, Iowa to shop at the White Sparrow and J Mercantile artsy gift shops and then tour the Five One 8 Gallery in Red Oak before traveling to Malvern, Iowa to visit 3 galleries participating in the Southwest Iowa Art Tour.  One of these galleries is owned by one of our members! Watch your e-mail for upcoming event details or email mswoodman47@gmail.com.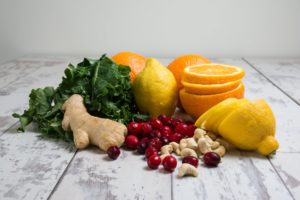 Gourmet Club (Co-coordinated by Belinda Greiner and Mary Beth Gust)
The Gourmet Club meets 4-6 times per year hosted at rotating member locations.  Gourmet members share meal preparation tips and learn new culinary techniques while enjoying an evening of socializing.  Over the years this group has sampled a wide variety of cuisines and enjoyed the diverse culinary talents of the group.  Don't let the name scare you, the emphasis is on a good party.  Spouses are included in the gatherings.  
Throughout this pandemic, the group found ways to connect.  On Sat 3/27/2021 members enjoyed a virtual full course dinner experience led by Catherine Siebel, proprietor of Fearless Cooking, Chicago.  The Gourmet Club wrapped up their year on June 5th at Todds with a "Take Five" menu and jazz music.  The Gourmet Group met meeting Saturday September 4th at Scooter's Coffee to map out the 2021-22 year of Gourmet activities.  They will planned 5 get-togethers between October 2021 and June 2022. The first get-together will be a "Small Plate Buffet" hosted by Joanie and Rowen Zetterman on October 9th.  
Everyone is welcome to join our culinary group and "amateur chefs.   Bon Appetit!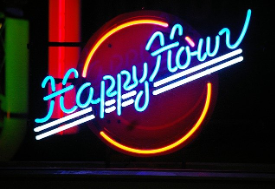 Happy Hour Club (Coordinated by Theresa Olsen)
Our NEW monthly Happy Hour Club was established to provide an opportunity for after-hours socializing (6:00-7:00PM) for members and spouses.  It was designed especially for members to bring a friend and potential member onside of work to meet our friendly group and learn more about Faculty Women's Club.  The kick-off event this year was on August 17th at "Pint Nine Brewing" in Papillion from 6-7 PM.  The Happy Hour group learned interesting facts about the brewing process from our new members Don and Kelly Klepser.  Come join us for fun and friendship at our next event.   Consider bringing a potential member and their spouse to meet our group.  Mark your calendar for another get-together planned for September 28th at Keith & Theresa Olsen's home.  They will be hosting a bourbon tasting from 6-7PM that evening.  This should be great fun for all!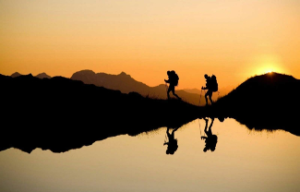 Hiking Club (Coordinated by Laura Bilek)
This NEW Club, launched in 2020, allows fellow members and spouses to hike together along local trails.  The Hiking Club meets each 2nd Saturday at a determined time, with social time outdoors following the hikes.  Trail selections will include both gentle and challenging options, as well as dog-friendly choices.
The Hiking club began the new year in July with a 3.5 mile stroll at Standing Bear Lake. In August, they explored the trails of Hummel Park. In September they had a beautiful 4 mile hike at Prairie Queen Recreational Center.
Check out the schedule below and grab a potential member to join us on our hikes each month!
The hiking Club will continue through this next year with the proposed schedule:
July 17, 2021 – Standing Bear Lake (3 mile hike)
August 14, 2021 – Hummel Park (various distances for hiking)
September 11, 2021 – Prairie Queen Recreational Center (4 mile hike)
October 9, 2021 DeSoto Bend Wildlife Refuge (1.6 mile loop)
November 12, 2021 – Summit Lake Reservoir (5.4 mile hike or half of it)
December 11, 2021 – Group Holiday Social
January 2, 2022 – Field Club (3.5 mile hike out & back)
February 12, 2022 – Flanagan Lake (5.2 mile hike or half)
March 12, 2022 – TBD
April 9, 2022 – Spring Creek Prairie Audubon (various distances to hike)
May 14, 2022 – Boyer Cute National wildlife Refuge (various distances to hike)
June 11, 2022 – TBD
Standing Bear Lake, the Field Club, Flanagan Lake are ALL EASY, PAVED trails for those who would like to start hiking with our group. Come join in the adventure, camaraderie and fun!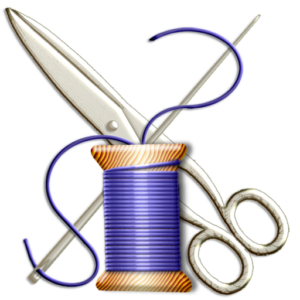 Needle Arts (Coordinated by Mary Gurney)
Needle Arts meets on the 1st and 3rd Tuesdays from 9:30 – 11:30 AM hosted by rotating members in their homes. Members bring UFOs (unfinished objects) or whatever they are working on, and join in for a morning of stitching and conversation.  This casual gathering includes novice and accomplished knitters, quilters, leaders, embroiderers, crocheters, etc.  The first meeting of this year was Tuesday September 7th at Mary Gurney's home. At this time, members will signed up to host future meetings.
Need inspiration?  This group is for you.  You will find it here.  Join us!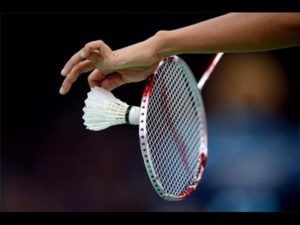 Pickleball/Badminton (Coordinated by Claudianna Todd)
This group meets the first Sunday of each month from 3:00 to 5:00 P.M. at the UNMC Center for Healthy Living (3908 Jones Street), if open, or at an outdoor location.  Spouses are included and co-ed teams are encouraged. Both pickleball and badminton are set for play.   Afterwards, members often rotate to host a potluck dinner or social time pending Covid-19 updates.  Spouses are included and co-ed teams are encouraged. 
The first meeting this year due to an "uptick"in COVID numbers was a "soft opening" start-of the season potluck picnic on Sara and David Crouse's deck Saturday, September 11th at 5:00 PM. Next month we hope to play pickle ball before our potluck.
As things keep changing with COVID numbers, so will our upcoming meeting plans.  Hopefully, we will be in the UNMC Fitness Center for our next get-together Oct 3rd.  You can enter the Fitness Center through the main door on the North side of the building by swiping a staff identification badge or by calling the number posted for an attendant to open the door.  Fitness Center "members" are not charged a fee to play but there is a fee of $7 for guests .