FWC's Interest Groups are the heart of our organization!  Take a look at upcoming plans below.  These groups cover a range of shared activities on evenings, weekends, and weekdays that promote learning, health, fun, and friendship.  Ask any one of our members and they'll tell you some of their deepest relationships have come from the camaraderie in FWC Interest Groups!  Membership allows you to participate in any or all groups.
Here's the lineup this 100th Anniversary year (practicing Covid-19 safety measures):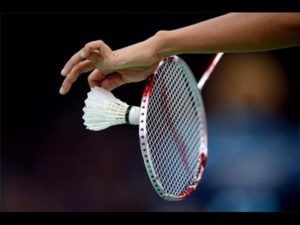 Pickleball/Badminton (Coordinated by Elizabeth Rupp)
This group meets the first Sunday of each month from 3:00 to 5:00 P.M. at the UNMC Center for Healthy Living, if open, or at an outdoor location.  Spouses are included and co-ed teams are encouraged. Both pickleball and badminton are set for play.  Afterwards, members often rotate to host a potluck dinner or social time pending Covid-19 updates.  Spouses are included and co-ed teams are encouraged.
The first meeting this year was held at an outdoor park with pickle ball court matches and open space for badminton and bocce ball.  Next, the group met for lawn games and an outdoor bonfire social.  When the weather's more moderate, we hope to rally at local outdoor courts.  Watch your e-mail for future event dates and details.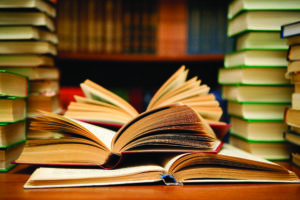 Book Club DAY (Co-coordinated by Pam Hamel and Marge Woodman)
Book Club DAY meets the 2nd Wednesday of each month, hosted by a rotating roster of members who facilitate a review of the author and book.  The group is currently meeting by Zoom.  Refer to the selected readings on this website page entitled "DAY and EVE Book Club Selections 2020-2021".
Book Club is a great way to experience a variety of literature, contemporary and classic, and to get better acquainted by sharing the ideas in each month's selection.  New participants are always welcome.
Book Club EVE (Coordinated by Theresa Olsen)
Book Club EVE meets the 3rd Thursday of each month from 5:30-6:30 PM, hosted by a rotating roster of members who facilitate a review of the author and book.  EVE Book Club will be meeting by Zoom until we are able to meet at the library on UNMC Campus.  Refer to this website page "DAY and EVE Book Club Selections 2020-2021".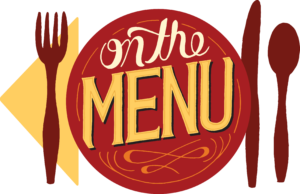 Dining Out (Coordinated by Sara Crouse)
Dining Out meets on the 3rd Saturday of each month around 4-6:00 PM at selected restaurants, or via ZOOM.  This group is for members and spouses who enjoy an evening out with friends.  When unrestricted, the group wines and dines at various restaurants in Omaha and surrounds.  During Covid-19, the group may meet by ZOOM, or locations will be limited to venues with outdoor patios or meeting in outdoor locations.  You'll be notified of the restaurant selection or location a month in advance, so you can decide if you want to give it a try.  During our first four years, we've gathered at 25 different restaurants and sampled the wide variety of food that Omaha offers.
The group's first event this year was an outdoor picnic discussing takeout foods, competing for the best masks, and enjoying great backyard scenery.  Next, the group met at Walnut Creek Recreation Area in Papillion for an outdoor picnic and social.  On Saturday, January 16, the group will meet by ZOOM to catch up on news from one another, and to discuss good carry-out options in our area.  Stay tuned for more details about events to be scheduled for Feb 20, Mar 20, Apr 17 and May 15, 2021.  If you enjoy an evening of fun people and great food, join us!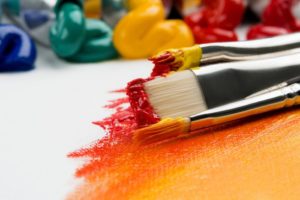 Fine Arts (Co-coordinated by Marge Boska and Marge Woodman)
Fine Arts group members attend 4-5 outings per year to art-related venues and exhibitions of interest to the group.  From a walking tour of South O's architecture, to traveling exhibits at the Joslyn, or road trips to special events, this group seeks opportunities to experience the visual arts and beyond.  Times vary according to the activity.
The first meeting this year was held at Durham Western Heritage Museum to view the Pulitzer Prize winning photography exhibit.  Next, Fine Arts hosted a timely Zoom presentation and discussion called "The Fine Art of Maintaining Your Sanity" in December.  Tuesday, January 26, 2021 at 1:30 the group will host a ZOOM virtual tour of Sheldon Art Gallery you'll want to be sure not to miss!
Watch your e-mail for the next event details, including a program about Cozad, Nebraska artist Robert Henri.  For additional information, feel free to e-mail mswoodman47@gmail.com.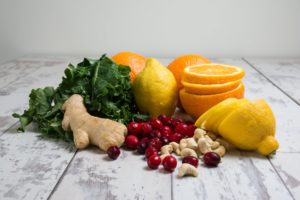 Gourmet Club (Co-coordinated by Susan Mathers and Belinda Greiner)
The Gourmet Club meets 4-6 times per year hosted at rotating member locations.  Gourmet members share meal preparation tips and learn new culinary techniques while enjoying an evening of socializing.  Over the years this group has sampled a wide variety of cuisines and enjoyed the diverse culinary talents of the group.  Don't let the name scare you, the emphasis is on a good party.  Spouses are included in the gatherings.  The first multi-course event this year was held outdoors on September 26, 2020. Next, we enjoyed the marvelous fall weather at a multi-course patio luncheon event on Saturday, November 7 at 1PM.  The group shared photos of their Thanksgiving table settings (see some on our Facebook Group) including a sneak appearance by Mr Bones.
Next, on February 9 at 7pm Gourmet Club will host a ZOOM meeting to discuss members' winter culinary adventures, and to plan 2021 events.  Check your e-mail for details about other events in the future.  Bon Appetit!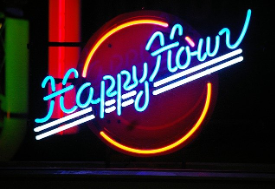 Happy Hour Club (Coordinated by Theresa Olsen)
Our NEW monthly Happy Hour Club was established to provide an opportunity for after-hours socializing (5:30-6:30pm) for members and spouses, and to grab a potential member to come along to learn more about Faculty Women's Club and meet some of our friendly members.  The first event this year was an outdoor patio "speed meeting" where everyone social-distanced and rotated with their drink in hand to discuss hobbies with one another.  Next, Happy Hour went virtual with a ZOOM gathering in December.  Watch for details about other upcoming events, weather pending.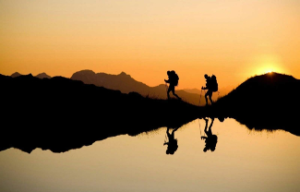 Hiking Club (Coordinated by Laura Bilek)
This NEW Club launched this year to take a hike with fellow members and spouses at local trails.  Hiking Club meets each 2nd Saturday at a determined time, with more optional social time outdoors following (breaking in December and January).  Trail selections will include both gentle and challenging options, as well as dog-friendly choices.
The first hikes this year have been at Hitchcock Nature Center, followed by outdoor brunch, at Schramm Park followed by outdoor wine tasting and our most recent event was a bit further out enjoying the fall leaves turning at Indian Cave State Park in southeast Nebraska.  Beautiful!  Watch your e-mail for details about our February hike and planning meeting for upcoming hikes, as we do plan to hike through the Nebraska winter on local trails.  Remember to grab a potential member to join us!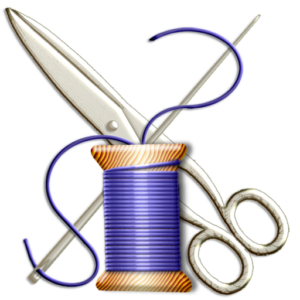 Needle Arts (Coordinated by Claudianna Todd)
Needle Arts meets on the 1st and 3rd Tuesdays 9:30 – 11:30 AM hosted by rotating members and occasionally at the Regency Paradise Bakery to work on handiwork, UFOs (unfinished objects) or whatever you're working on, and join in for a morning of stitching and conversation.  This casual gathering includes novice and accomplished knitters, quilters, leaders, embroiderers, crocheters, etc.
Needle Arts first meetings this year were delightful outdoor patio events.  The first week in December, Needle Arts hosted a Zoom/Power Point presentation by skilled needleworker Darlene Anderson about the history and her love of Adam and Eve samplers. (View some examples on our Facebook Group). Next, they enjoyed some project and social time distancing in a sunny driveway. Check your e-mail for additional meeting details to group members, including an upcoming Zoom to "show and tell" (rumor has it there's some new techniques to be shared.
Need inspiration?  This group is for you.  You will find it here.  Join us!