Special Interest Groups
These groups cover a range of shared activities that promote learning, health, fun, and friendship.
Here's the lineup for this year.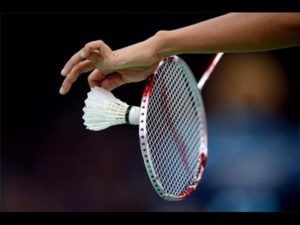 Badminton/Pickleball
This group meets the first Sunday of each month from 3:00 to 5:00 P.M. at the UNMC Center for Healthy Living
The Coordinator is Elizabeth Rupp
Spouses are included and co-ed teams are
encouraged. It's your choice whether to chase a birdie
or a ball at any given meeting. Both nets are set up for
you to play. After working up an appetite, we gather at
a member's home for a delicious potluck dinner. Come
join us! All levels of play are welcome.
The next gathering is October 7th.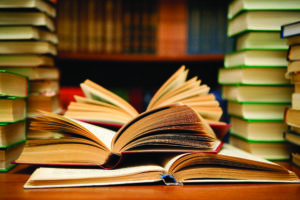 Book Club
Book Club meets the 2 nd Wednesday of each month at Noon in the home of the volunteer Hostess.
Co-cordinators are Mary Yonkers and Claudiana Todd
Book Club is a great way to experience a variety of
literature, contemporary and classic, and to get better
acquainted by sharing the ideas in each month's
selection.  A list of books for 2018-2019 has been finalyzed.
Lunch precedes the discussion. New participants are always welcome. The next meeting will be  October 10, 2018.  Tara Westover's memoir, Educated will be presented by Marge Woodman.  Nancy Camras will host the October 10 gathering.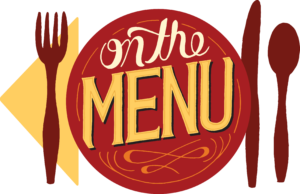 Dining Out
Dining Out is the newest of our interest groups.  Dining Out meets on the 3 rd Saturday of each month at selected restaurants.
The Coordinator is Pam Hamel.
This group is for couples or singles who enjoy an
evening out with friends. We wine and dine at various
restaurants in Omaha and surrounds. You'll be notified
of the restaurant selection a month in advance, so you
can decide if you want to give it a try.
We order from the regular menu. During our first three years, we've
gathered at 19 different restaurants and sampled the
wide variety of foods that Omaha offers.
Our first adventure for 2018-19 was on September 15th at Tavern
180.   If you enjoy an evening of fun people and great food, Join us!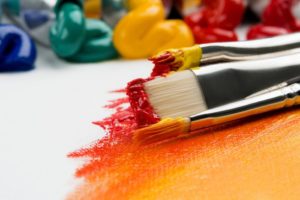 Fine Arts
Fine Arts group members attend 4-5 outings per year to venues and
exhibitions of interest to the group.
The Cordinators are Cynthia Swanson and Sharon Mendlick
Join us as we explore the varied art world in Omaha
and surrounding communities. From a walking tour
of South O's architecture, to traveling exhibits at
the Joslyn, to road trips to Malvern, Iowa and
Lincoln, we seek opportunities to experience the
visual arts and beyond. Times vary according to the
activity.
The first outing for this year was to UNO on September 14th . We viewed an exhibit of paintings by Mark Gilbert entitled "Portraits of
Care, Art and Medicine."  Future events will be announced.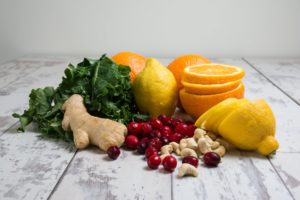 Gourmet
The Gourmet Group meets 4-5 times per year at member's
homes.  Spouses are included in the gatherings.
Cordinators:  Pat Leuschen and Susan Mathers
Gourmet members share meal preparation from a
preplanned menu, and members take turns
hosting. Over the years we've sampled a wide
variety of cuisines and enjoyed the culinary talents
of the group. Don't let the name scare you, the
emphasis is on a good party. The first meeting this year was a
cocktail buffet/light dinner at Pat Leuschen's on September 14th. Future gathering wi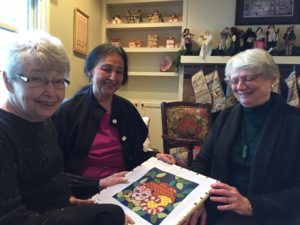 Needle Arts
Needle Arts meets on the 1 st and 3rd Tuesdays 9:30 – 11:30 a.m.
at member's homes.
Cordinator: Joni Stinson:
Bring your handiwork, whatever it may be, and join
us for a morning of stitching and conversation.
This casual gathering includes knitters, quilters,
beaders, embroiderers and more.
Need inspiration? This group is for you. The coffee's on,
so come on over. Next meeting is October 2 at Belinda Greiner's home.  Join us.