FWC Book Club (DAY) 2023- 2024 Selections
The Daytime Book Club Coordinator is Kiran Gangahar. The Following books will be reviewed this year: 
SEPT. 13, 2023         "Horse" by Geraldine Brooks.  Hostess: Kiran Gangahar.  Reviewer : Dorothy
OCT. 11, 2023            "A Fever in the Heartland" by Timothy Egan.  Hostess: Jan.  Reviewer: Marge Woodman
NOV. 8, 2023            "Lessons in Chemistry " by Bonnie Garmus.  Hostess: Pam.  Reviewer: Jan
DEC. 13, 2023          "Don't Make me Pull Over" by Richard Ratay.  Hostess: Marge Woodman. Reviewer: Pam
JAN. 10, 2024           "Prairie Forge" by James J. Kimble.  Hostess: Dorothy.  Reviewer: Kay ( over Zoom or FaceTime if  travel is not possible)
FEB. 14, 2024          "The Night Watchman" by Louise Erdrich.  Hostess: Patty.  Reviewer: Patti
MARCH 13, 2024     "The Only Woman in the Room" by Marie Benedict.  Hostess: Joanie.  Reviewer: Claudianna ( not sure if this is the author we picked??)
APRIL 10, 2024        "The Covenant of Water" by Abraham Verghese. Hostess: Cynthia.  Reviewer: Kiran
MAY 8, 2024             "The Wager" by David Grann.  Hostess: Claudianna.  Reviewer: Cynthia.
JUNE 12, 2024         "Life in a Jar" by Irena Sendler. Hostess: Kay ( or maybe at a Coffee Shop). Reviewer: Joanie.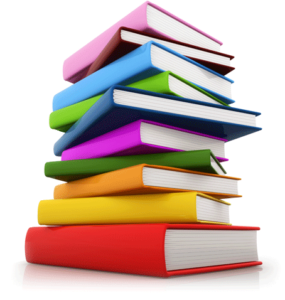 FWC Book Club (EVE) 2023-2024 Selections
The Evening Book will be Club Coordinated by Carol McGlade in 2023-2024.  The following books will be reviewed this year:
September 19, 2023  Demon Copperfield by Barbara Kingsolver, Barb Hurlbert Reviewer
October 19,2023  Britt-Marie Was Here by Fredrik Backman, Robin Lally Reviewer
November 16, 2023  A Hobbit, a Wardrobe, and a Great War: How J.R.R. Tolkien and C.S. Lewis Rediscovered Faith, Friendship, and Heroism in the Cataclysm of 1914-1918 by Joseph Loconte, Carrie Meyer Reviewer
December 21, 2023  Black Print with a White Carnation: Mildred Brown and the Omaha Star Newspaper, 1938-1989 by Amy Forss, Carrie Meyer Reviewer (possible author visit and possible Christmas gathering)
January 18, 2023  Lessons in Chemisty by Bonnie Garmus,  Mary Gurney Reviewer
February 15, 2023  Trust by Hernon Diaz, Julie Sebastian Reviewer
March 21, 2023 House in the Pines by Ana Reeves, Korie Cochran Reviewer
April 18, 2023 The World Played Chess by Robert Dugoni, Carol McGlade Reviewer
May 16, 2023  The Lilac Girls by Martha Hall Kelly, Dr. Mary Gallagher Jansen Reviewer
June 20, 2023  Remarkably Bright Creatures by Shelby Van Pelt, Theresa Olsen Reviewer: Girls Gone Wild Party at the Olson Pool
The group decided to continue meeting by zoom so as not to miss Julie's valuable input.  If we know of a time that Julie will be in Omaha we may schedule an in person meet.