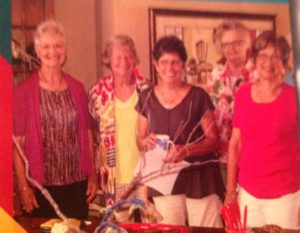 Hello and Welcome! 
Founded in 1920, the Faculty Women's Club at the University of Nebraska Medical Center (UNMC) has provided and promoted connections for women throughout our ever-expanding medical campus.
Since 1971, our dedicated members have raised over $300,000 for scholarships given to students in all colleges at UNMC.
Our Interest Groups are the "heart" of our organization.
Membership in the Faculty Women's Club is open to those women who hold Academic-Administrative Appointments at UNMC – or whose husbands hold such appointments.
Wives of the Regents of University of Nebraska are honorary members. All women who have been members of the FWC at any time may continue their membership.