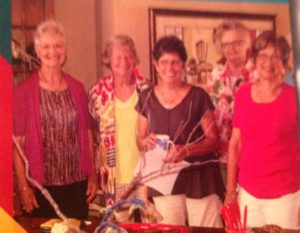 Hello and Welcome! 
Founded in 1920, the Faculty Women's Club at the University of Nebraska Medical Center (UNMC) has provided and promoted connections for women throughout our ever-expanding medical campus.
Since 1971, our dedicated members have raised over $300,000 for scholarships given to students in all colleges at UNMC.
Our Interest Groups are the "heart" of our organization.
We invite you to join us if you are a woman who holds an Academic or Administrative appointment at UNMC or whose spouse hold such an appointment.