2020-2021 Speaker Luncheon Series:
September 23, 2020  12 noon via Zoom (lecture available by request)
Speaker:  Dr David Crouse, "Stem Cells:  Some Established Facts and Some Untested Clinical Fantasies".  This talk will help to clarify the unscientific, direct-to-consumer marketing of stem cell treatments to vulnerable patient populations in Omaha and across the country.  Dave is the current President of the Nebraska Coalition for Lifesaving Cures.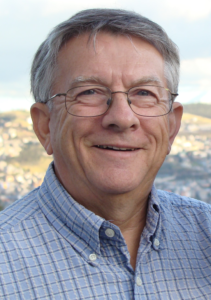 October 28, 2020  (12noon via Zoom)
Speakers:  Deb Carpenter-Nolting and Lyn Messersmith, Humanities Nebraska, "Well-Behaved Women Seldom Make History", stories, songs and poems about women who left footprints on history by stepping out of place.  Deb is a poet, essayist, newspaper columnist, songwriter, performing artist, and teacher.  She is the author of 3 books:  Grizzly Attack in Colorado:  The Ed Wiseman Story; Nature's Beauty Kit; and Chadron.  She has published articles in Nebraska Life Magazine, Colorado Life Magazine, Plains Song Review, and Cattle Business Weekly.  Lyn is a third-generation Cherry County rancher and a freelance writer who has fed a lot of hungry cowhands and has been one herself.  She holds a degree in mental health and has worked in that field and as curator of the Cherry County Historical Museum.
January 27, 2021 (12 noon)
ZOOM Speaker: Dr Charity Evans, Chief of the new UNMC Division of Acute Care Surgery, "Dusk to Dawn (D2D):  A Hospital Based Youth Violence Prevention Program"
D2D is a hospital-based violence prevention program at Nebraska Medicine that exposes youth to the physical and emotional consequences of violence as the catalyst for discussion about values, emotions, problem solving and risk and protective factors, working directly with youth, law enforcement and community partners with the common goal of reducing violence among the youth of Omaha by encouraging safe behaviors and environment.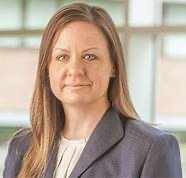 Dr Charity Evans is a trauma surgeon at Nebraska Medicine/UNMC and Medical Director of the Dusk to Dawn youth violence prevention program.
March 24, 2021 
ZOOM Topic:  New Adult Psychiatric Emergency Services opening in September, 2020.  See https://www.unmc.edu/news.cfm?match=25851
SPRING PROGRAM/INSTALLATION OF OFFICERS Event (Included for all Members)
May 26, 2021 Evening (Time TBA), Guests encouraged
Speaker/Author Sasha Shillcott MD, Professor, UNMC Cardiac Anesthesiology "Between Grit and Grace:  My Journey to Lead"
Location possibly All Saints Episcopal Church Retreat Center, 9302 Blondo Street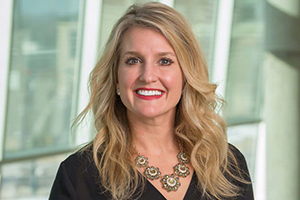 UNMC Faculty Women's Club 100 Year Celebration
This event has been postponed due to Covid.  Stay tuned for rescheduling.