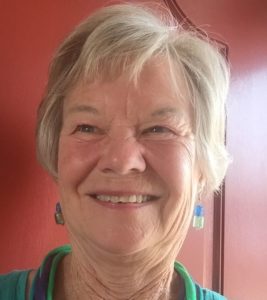 President's Welcome Message
As the 2016-2017 President of the University of Nebraska's Faculty Women's Club, I welcome you to our organization. Collectively we need to have your opinions and your support throughout the year. Please, call or write to me at any time.
Our primary mission is to support and contribute in helping fund scholarships for health professionals pursuing their dreams as students at UNMC. This past year we contributed $10,500 in Scholarship Funding. With the hard work and commitment of our members and the generosity of the Medical Community, our visions and support can continue.
The social component of FWC generates friendships and fun. Four yearly lunches with speaker gatherings at UNMC keep us in tune with and also physically present at our medical center. Additionally, we organize and host others at our Holiday Tea and Auction and at both our Winter Social and Spring Fling. To coordinate and successfully generate these events takes welcomed leadership from many members.
Thanks to our Yearbook Chair, Claudianna Todd, you can find dates and locations of not only our social gatherings, but also connections to our cherished "interest groups."   Through the coordinating efforts of Mary Beth Gust, we promote needle arts, fine arts, dining out, hitting the birdies at the gym, books and idea sharing, plus gourmet socials.
Thanks to our guru of technology, Deb Hinrichs, we have a website and blog which can be accessed at http://blog.unmc.edu/fwc/.
            Thanks to Belinda Greiner, you will receive in early 2017, a request to share with FWC Scholarship Fund. This year your tax-deductible donations will continue to be made through the University of Nebraska Foundation and distributed by the Scholarship Department to students in each of the seven Health Professional Colleges   We can be part of that outreach; we have been there before as professionals ourselves or in support of our family.
Lastly, we welcome the new and the old; we welcome all opinions, input and offerings of "taking the bull by the horn" in leadership.   When I am unable to be present, both past president, Joni Stinson, and our president elect, Pat Leuschen, have agreed to take that gentle bull by the horn. Many thanks to each of you for your membership, your enthusiasm and your support.
Sharon Mendlick
President of FWC for 2016-17
2017 FWC President's Letter 
Think outside the box.
"It's a new dawn
It's a new day
It's a new life"
It's a New Year, 2017.
"And the old world is a new world."
Lyrics and song by  Michael Buble'
Faculty Women's Club of UNMC welcomes members and potential members to join in our gatherings, activities, programs and endeavors.  For nearly 100 years our organization has promoted UNMC.  We are proud affiliates, members and supporters of our fine medical center.
Please check in on our newsletter/blog or give a call to me or another Board Member for inspiration, ideas, information or a rundown.  After all, "its a new day" and we have the responsibility, the right and can be inspired by "thinking outside the box."