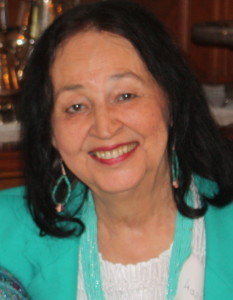 Dear Faculty Women's Club Members,
Spring is in the air and we have sprung into action!  During the last few months, the Executive Board has been involved in numerous projects aimed to move our organization forward and set the stage for our success in the coming years.
We have had stationary dues for many years.  The time has come that we have been forced to reevaluate our dues structure.  In order for  to us to continue our current programs and anticipate our future operating expenses, the Executive Board unanimously voted for a dues increase for our 2016-2017 year.  You will be receiving notification for renewing your dues for the coming year very soon from Pam Hamel.  You will note there is a $5.00 increase for all three membership levels.  We hope you will understand the necessity for this action and will renew your membership for the coming year promptly.
Belinda Greiner has just mailed out letters soliciting donations for our Scholarship Fund.  In past years, donations have not been tax deductible due to the tax structure of our organization.  You will be pleased to know that beginning now, that is no longer the case.  We have successfully put together a new program in concert with the University of Nebraska Foundation.  In so doing, your donation will be 100% tax deductible, 100% will go towards scholarships, and for the first time, you can even make your donation on-line.  We feel this is an important accomplishment for our members and for the students who receive our assistance through scholarships.  Please prove us right by making your Scholarship donations and/or Memorial gifts using this program.
Our Special Interest Groups have been very active all year.  As we begin gearing up for the 2016-2017 year, we ask members of the various groups to volunteer for group leadership.  If you would like to help with organizing and planning for your group, please contact Mary Beth Gust.  If you are not participating in the Groups,  you are missing a lot of fun!  Look over the list in the handbook and plan to join in.  You won't be disappointed!
At our March meeting, the slate of officers was nominated and elected.  The slate will be announced separately.  If you view it, you will notice that one important slot is vacant.  We have not filled the President Elect slot.  Our organization and Sharon Mendlick, our incoming President, needs your help!  Please step up to the plate!  Consider the future of our organization and volunteer.  We need your leadership!  If I can do it, so can you.  Call me!
We will be celebrating our 96th birthday at our Spring Luncheon, May 18, 2016  at the Omaha Press Club.  Officers for the coming year will be installed as well.  Mark your calendar and plan to join us there.
It has been a pleasure to serve as President of Faculty Women's Club in this 96th year.  I wish to extend my sincere appreciation to all of the Executive Board members for their fine work and assistance in helping to achieve the goals we set out to accomplish.  I, like many of you, was reluctant to accept the position when asked last year.  However, I believe in Faculty Women's Club and was compelled to say "yes" even though I had some trepidation.  My fears were for nought!  You can't go wrong with the help and willing assistance of our remarkable Board.  Thank you one and all!
As I said at the beginning "Spring is here!"  Now it is time for you to "spring" forward by volunteering to serve, generously donating to our Scholarship fund, paying your dues for 2016-2017 timely, and joining us for our 96th Birthday party at the Press Club on May 18th!
Thank you for helping me to serve,
Joni Stinson