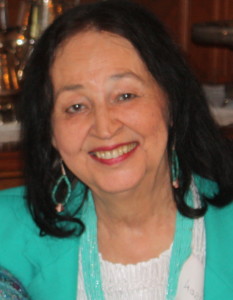 2015-­‐2016 President's Welcome Message
As the 2015-­‐2016 President of the University of Nebraska's Faculty Women's Club, I welcome you to our
website. I am excited about our plans for the coming year and hope you will be as well. Like many other
organizations we find ourselves at both an exciting time and at a challenging time to make decisions that will
impact our organization for years to come. We would love to have your opinions and your continued support
through out the year.
Our primary mission is to support and contribute to funding for scholarships for Health Professionals pursuing
their dreams as students at the University of Nebraska Medical Center. In the past year, we were able to
contribute over $11,000 in Scholarship funding to students. During this year, our goal is to meet or exceed the
2014-­‐2015 numbers. This can be accomplished with the hard work and dedication of our members and the
generosity of the Medical Community at large. We hope you share our mission and will continue to support
us in pursuit of this worthy cause.
Secondarily, we have a social component that makes our organization dynamic and great fun. This year we
will have four luncheons at UNMC with a variety of exciting guest speakers. We will have a Christmas Event
with a fund raising component, a Winter Social, and a Spring Fling event.
Our Special Interest Groups meet throughout the year. There is sure to be a Group that you would enjoy. To
learn more about these groups and to locate those that might be of interest to you, just click on "Interest
Groups" in the side bar to the left.
As we begin a new year, we welcome new members. We seek new leaders. We thank the members of our
dedicated Executive Board and the loyal support of our long time members. We wish for a successful year and
hope you will help to make it so!
Joni Kay Stinson
President of Faculty Women's Club, 2015-­‐2016
Winter Greetings
Dear Faculty Women's Club Members,
Time has really flown by since our first fall meeting for the 2015-2016 year! The Holidays are upon us! I trust you are all busy with your shopping, planning Holiday events and decking your halls.
We have enjoyed a successful 2015. We have recruited several new members. The Special Interest Groups report great activity and the Executive board has been very busy! We are working on a new brochure for our organization and are planning a special Spring celebration for our 95th year of service to the University of Nebraska Medical Center and its students. More news about that will be forth coming after the New Year.
As we move forward, I would ask for your assistance in helping us recruit more new members during the coming year. If you know of possibilities, please contact Pam Hamel. In addition, we encourage you to step up for an office or volunteer for a Committee for the 2016-2017 year. We would welcome some new faces at the Executive Board meetings!
I hope to see you at our Holiday Tea and Silent Auction on December 9th. This is always a beautiful event and one of our major scholarship fund raising opportunities. If you would like to donate an auction item, please bring it along.
I would like to wish each of you a very Happy Holiday Season and my very best wishes for a super successful New Year.
Mvto and Wado (Thank you in Creek and Cherokee) for all you do to make Faculty Women's Club the dynamic organization that it is!
Joni Stinson, President, 2015-2016
Please welcome new member, Sandy Gordon, and returning member, Dr. Barbara Hurlbert.  Contact information for them is available by contacting Pam Hamel