Dominic Gliko, RN, was awarded the Dean's Achievement Award from the University of Iowa, where he graduated in 2021.
Gliko received the award for his work in diversity, equity and inclusion. He was nominated for making significant contributions to promote healthcare equity for the LGBTQIA+ communities and for the mental health interventions he helped develop for youth in rural Eswatini, Africa. He had planned to go to Africa, but was unable due to the COVID-19 pandemic.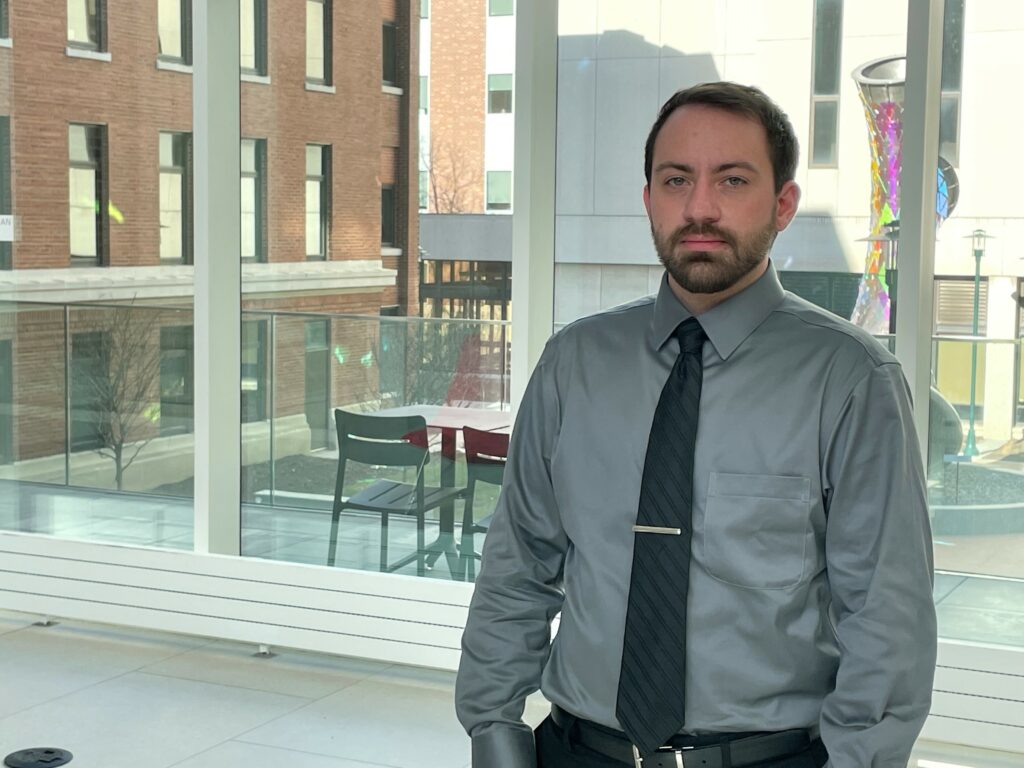 "I'm not sure I can quite articulate just how rewarding it feels to be selected as this year's award recipient," he said. "Certainly, emotionally overwhelming, but, in the greatest sense, to be vulnerable and to be visible. I had come out as transgender while I was in high school and thankfully had the support I needed in order to begin my transitional journey. Even then, this was certainly no easy task and at times my future did not seem to be very bright. Worse still, many transgender individuals are either unable or do not have the resources to attend higher levels of education."
Gliko said his undergraduate experience felt like a great privilege and he was honored to be nominated by his former professors and peers.
"It's incredible for me to reflect on my achievements at the University of Iowa and to think of how heavily my words weighed in discussion posts to have created such a significant impact. This goes far beyond my own personal achievements," he said. "I stood on the graduation stage, being handed my new degree, as visible as I ever felt, and proved to everyone, especially my fellow transgender students that we are capable of anything we feel so determined to set our hearts to. Being that source of inspiration for others has filled my heart so full of accomplishment, there really are no words to accurately describe how lionized I feel."
Gliko was also asked to give a commencement speech during his graduation ceremony in December 2021.
Since 2020, Gliko has worked in the Department of Psychiatry. He said he will forever be indebted for the vast professional opportunities the Department of Psychiatry has provided him.
"My new found passion for system improvement is well received and supported by my colleagues and I'm confident in my capabilities to set higher standards of care and implement evidence based best practices to improve the delivery of optimal patient care," he said. "With this same support, I have been given the great opportunity to continue my educational path here at UNMC in the BSN-DNP, PMHNP program. I can only hope, that as an APP, I will be able to continue my work and ambition to make healthcare more accessible to the LGBTQIA+ populations within our organization and communities, as well as continuing to serve as a role model of success for gender diverse students and professionals."
Gliko will receive the Dean's Achievement Award during spring graduation on May 11 at the University of Iowa.