Scheduler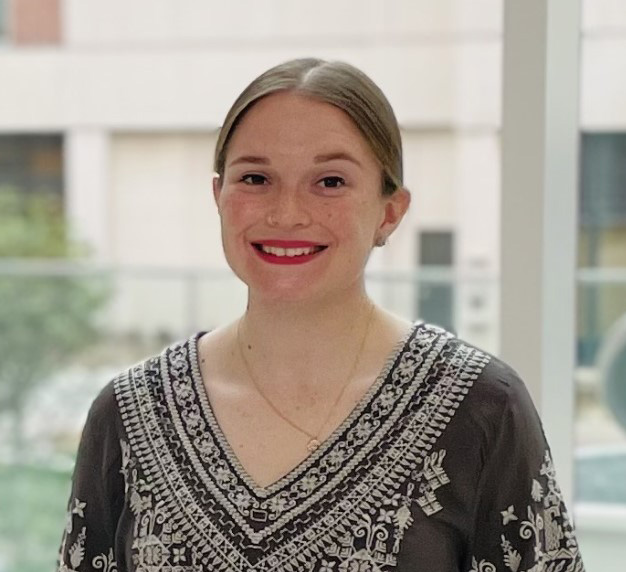 Caroline does a wide range of jobs within the Psychiatry Department. On top of scheduling appointments, she trains new employees, handles medical records for the clinic, and works in the reproductive and assessment clinics. Before joining the department, she served in the U.S. Army for two years as a Petroleum Supply Specialist.

What made you join the Department of Psychiatry?
I joined the Psychiatry Clinic to make a difference in people's lives who struggle with mental health. Being in the military, there is a stigma around not being okay, and I wanted to immerse myself in an environment where I can bring light to a subject that means a great deal to me. I lost three people in one year who I worked with in the military to suicide. I never realized how important it was to talk about mental health and ask someone if they were okay.
Why did you decide to work with the reproductive clinic?
I knew that I wanted to confidently help out a group of women coming to the clinic during a difficult time in their lives. Becoming a mother or attempting to become a mother is an exciting time in a family's life. If I can help with any of the pain the family is experiencing, then I'm happy to do so!
What do you enjoy about being a medical receptionist?
I enjoy providing the best patient care possible. It's important to be positive and cheerful because I am the "face" of the clinic, so to speak. The first impression that I give the patient sets the tone for their experience and what they expect to receive for care.
What are some of your long-term goals at Nebraska Medicine?
I hope to retire from Nebraska Medicine. I strive to help people, make someone smile, and have fun while doing the best work that I can. However, I do plan on staying within the psychiatric family and progressing within the clinic. I take pride in my work, and I believe I have a strong workflow. Plus, being 100 percent my quirky self! 
What are some of your hobbies when you're not at work?
Outside of work, my husband and I love to travel to nearby cities to find the best restaurant and try new food (I use Trip Advisor to find the best restaurant in that town). In addition, I love to be outdoors at a campfire in our backyard with our dog, Dovah. I also have a true passion for baking and following a recipe book (I make awesome brownies!)
I also love to tell people funny, corny jokes, like this one: Why was the ice-cream cone bad at tennis? Because he had a soft serve!