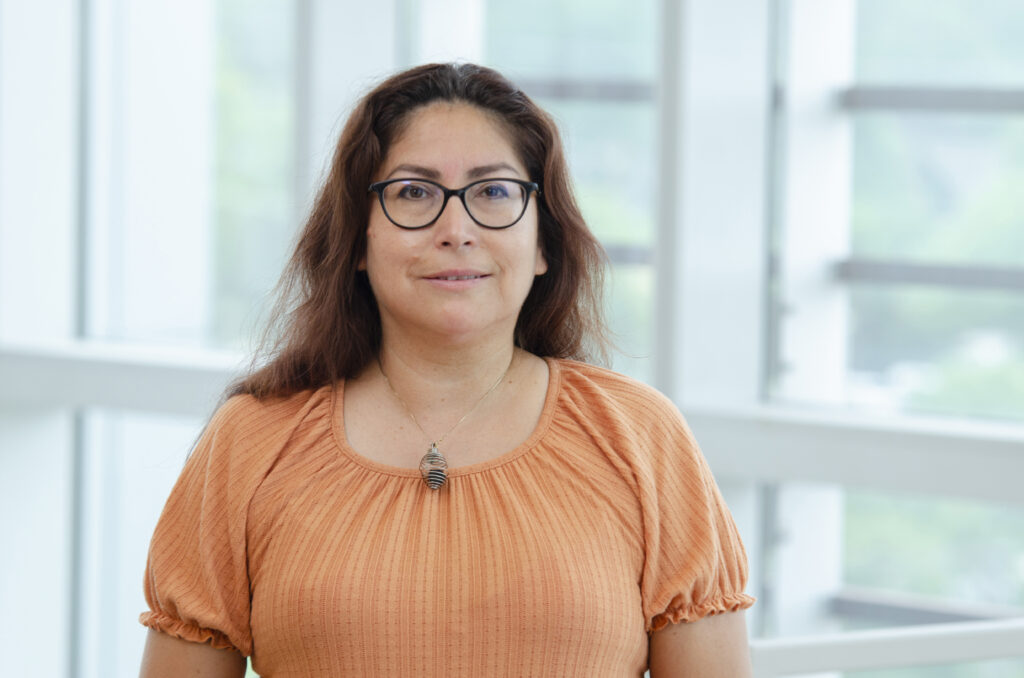 Grace Johnson, an enrolled member of the Oglala Sioux Tribe, presented "American Indians in the US and Cultural Resiliency" on Wednesday, Nov. 3. Johnson's presentation was one of three discussions in November arranged by UNMC's Diversity, Equity, and Inclusion Division for Native American Heritage Month.
Johnson, MS, LIMHP, LADC, works for Nebraska Medicine in the Department of Psychiatry as a Psychotherapist. During her virtual presentation, she spoke for an hour on the history of Native Americans after the arrival of Christopher Columbus in 1492. Johnson has done numerous discussions on the history of Native Americans. Most of the time, the lecture lasts more than three hours. She re-worked her presentation into an hour for Wednesday's discussion. During the presentation, Johnson discussed cultural resiliency and the history of Native Americans.
"We will talk about historical trauma. It's not a good story to tell," Johnson said. "We have managed to survive everything that was thrown at us the past 500 years. We wouldn't still be around if we weren't resilient. It's known that trauma can be passed down genetically, but so can resilience. If not for the resilience of my ancestors, I may not be here today."
Johnson has been a mental health therapist since 2015 and a drug and alcohol counselor since 2014. She has worked in the public school system, foster care system, probation, and inpatient/outpatient treatment programs. She decided to become a clinical therapist after watching her mother and aunt provide therapy. Her mother was a social worker, and her aunt was a drug and alcohol counselor.
She plans to continue to share the history of Native Americans.
"When Native Americans learn more about their history and their culture, it creates a spark in them to do more and do better," Johnson said. "When you hear about the wonderful things tribes did in the past, it motivates you to learn more. I know it did for me."
Click here to watch all three presentations.