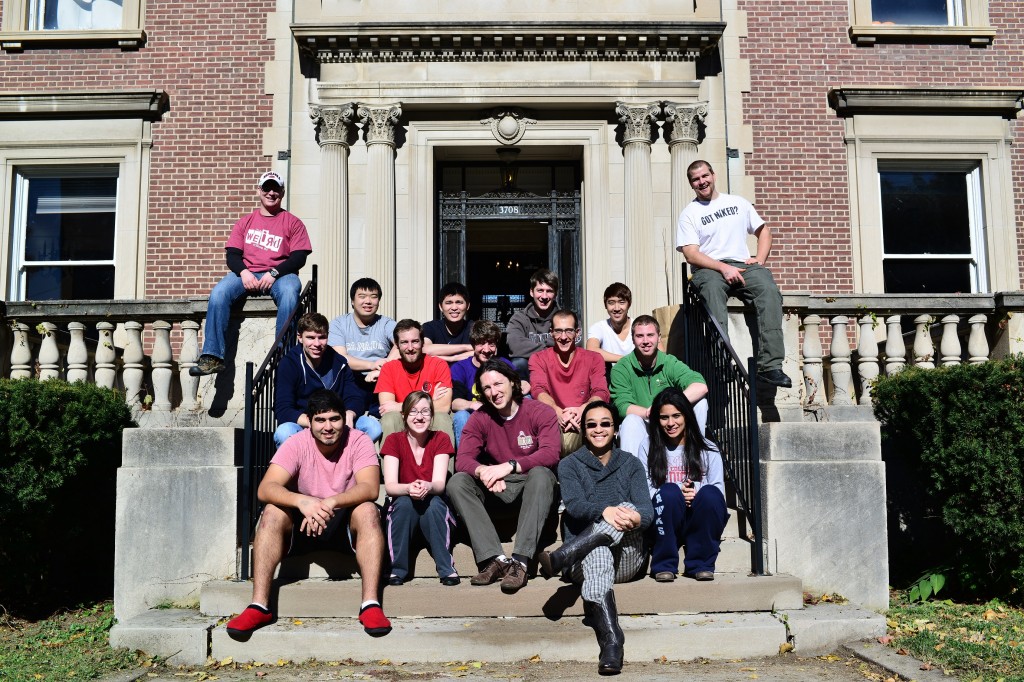 Happy to be clean!
Front Row (L to R): Jose Morales, Nora Kovar, Drew Dietle, Duy Ha, Irsa Shoiab.
Middle Row: (L to R): Joe Marion, Matt Pazderka, David Bayne, Mike DaSilva, Jarrod Bang.
Back Row: (L to R): Evin Lackore, Wenyang Li, Lu Doan, Nick Lukens, Max Chiu, Jens Johnson.
House cleanup is a Phi Chi annual event where we show just how much we love our home!
Members get a chance to bond while getting down and dirty (cleaning) …