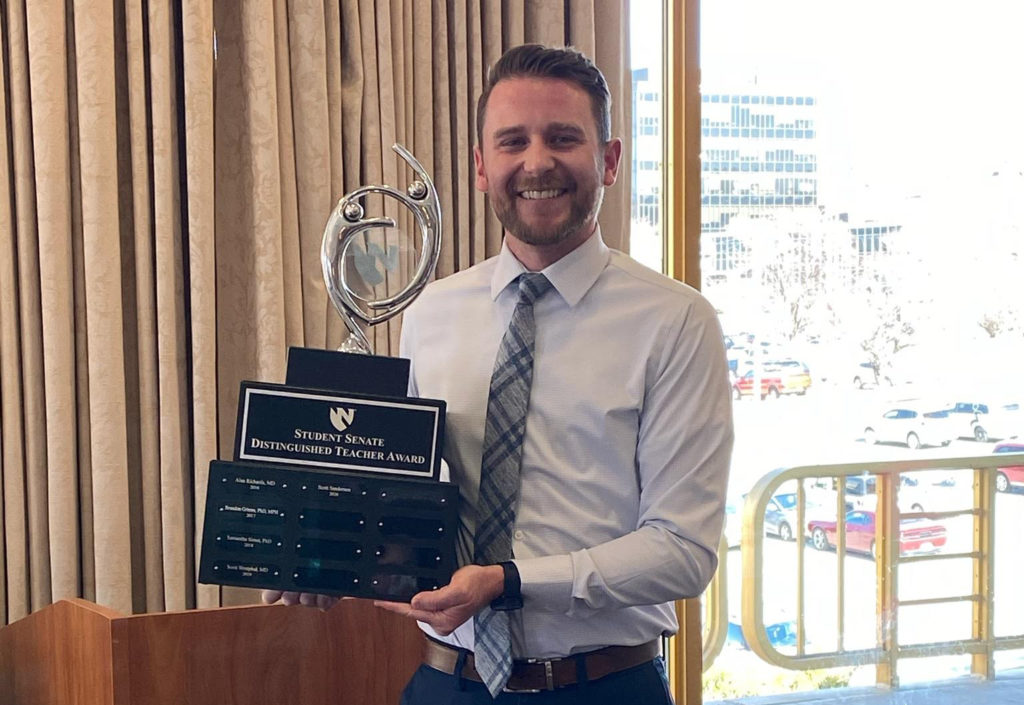 Scott Sanderson holds his UNMC Student Senate Distinguished Teacher Award
On March 4, 2020, Scott Sanderson, MPS, CCP, LP, adjunct assistant professor and clinical education coordinator for clinical perfusion education, received the UNMC Student Senate 2020 Distinguished Teacher Award.
Students nominate faculty each year for several awards given in the spring.
Congratulations, Scott!