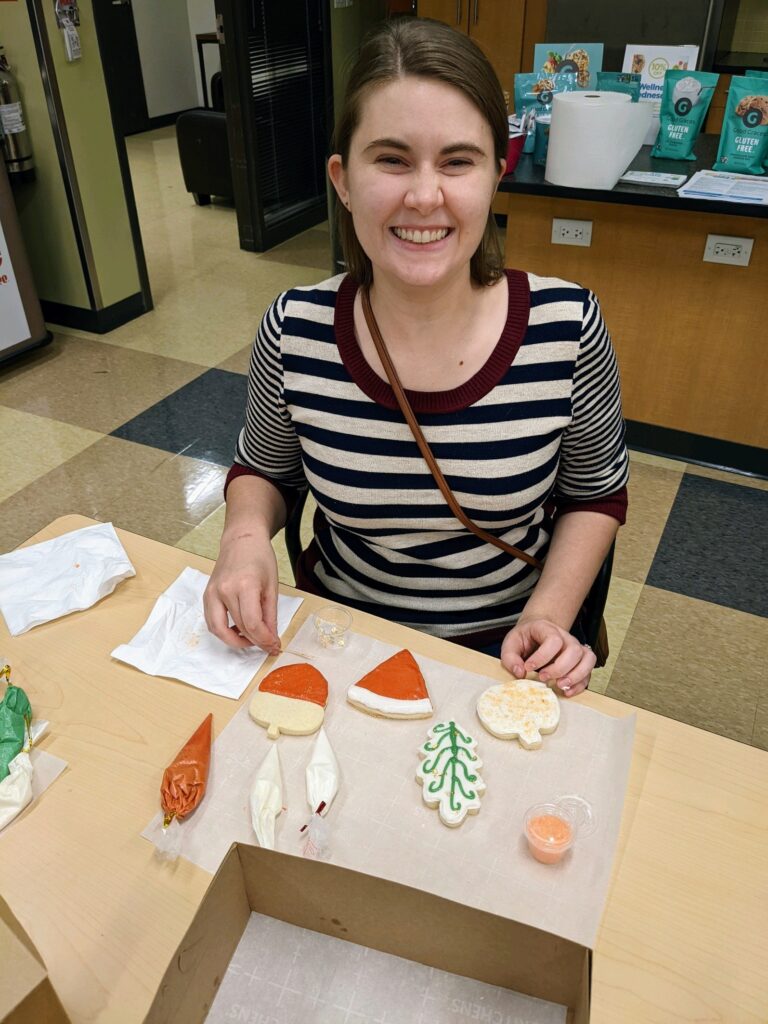 Mariah Jackson decorates gluten-free cookies at local Celiac Awareness event.
Assistant professor of Medical Nutrition Mariah Jackson is a National Celiac Association Local Partner Leader, helping coordinate fun celiac support group events in Omaha. Her recent gluten free cookie decorating class events with Omaha's Queen GFB, a gluten free home bakery, were highlighted in the National Celiac Association's magazine, "Gluten-Free Nation."
May is Celiac Awareness Month, with May 16th being International Celiac Awareness Day! Celiac disease is a genetic autoimmune condition disease that mainly affects the gastrointestinal tract when gluten is ingested and impacts at least 1% of the population. Gluten is a protein found in wheat, barley, and rye.