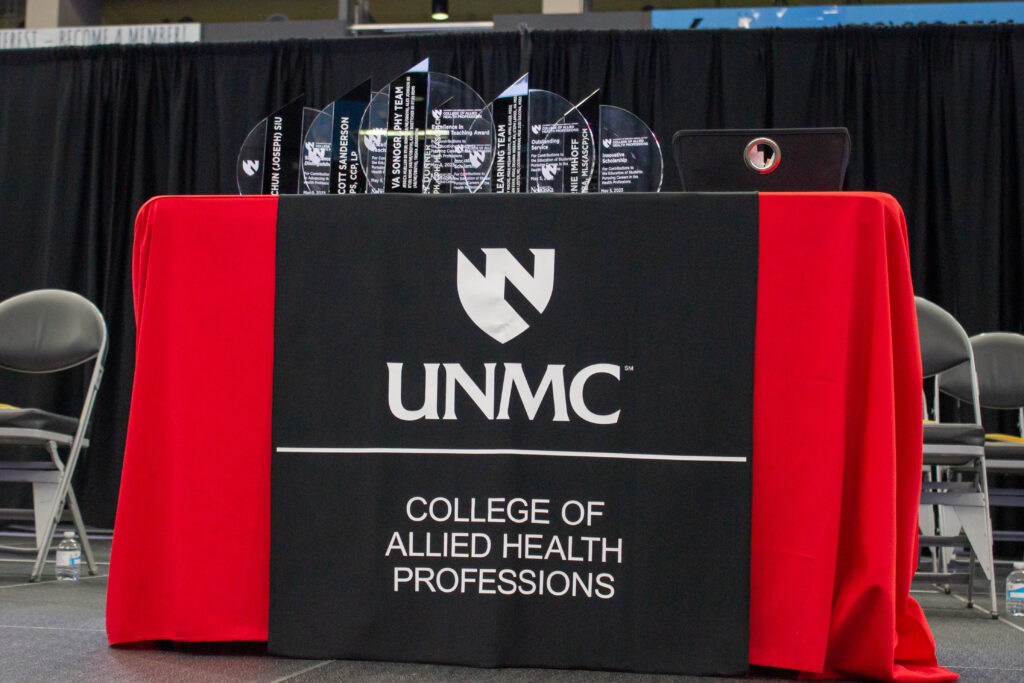 Award trophies for 2023 at convocation
At the convocation ceremony on May 5, 2023, we honored recipients of the College of Allied Health Professions annual awards. The Awards and Recognition Committee and Research Development and Management Committee were pleased to announce the 2023 awardees: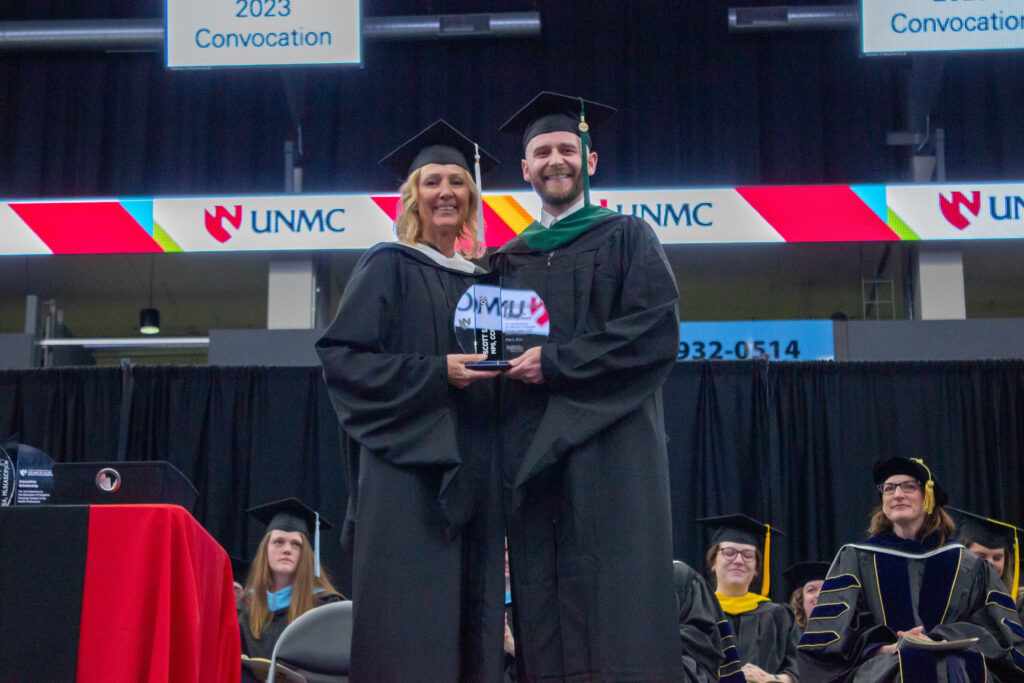 Clinical Perfusion Program Director, Staff Perfusionist, and Adjunct Assistant Professor Scott Sanderson, MPS, CCP, LP, was honored for Excellence in Teaching. This award recognizes a faculty member who is outstanding in the areas of directing learning, advising students, facilitating human relations, and promoting improvement of educational quality.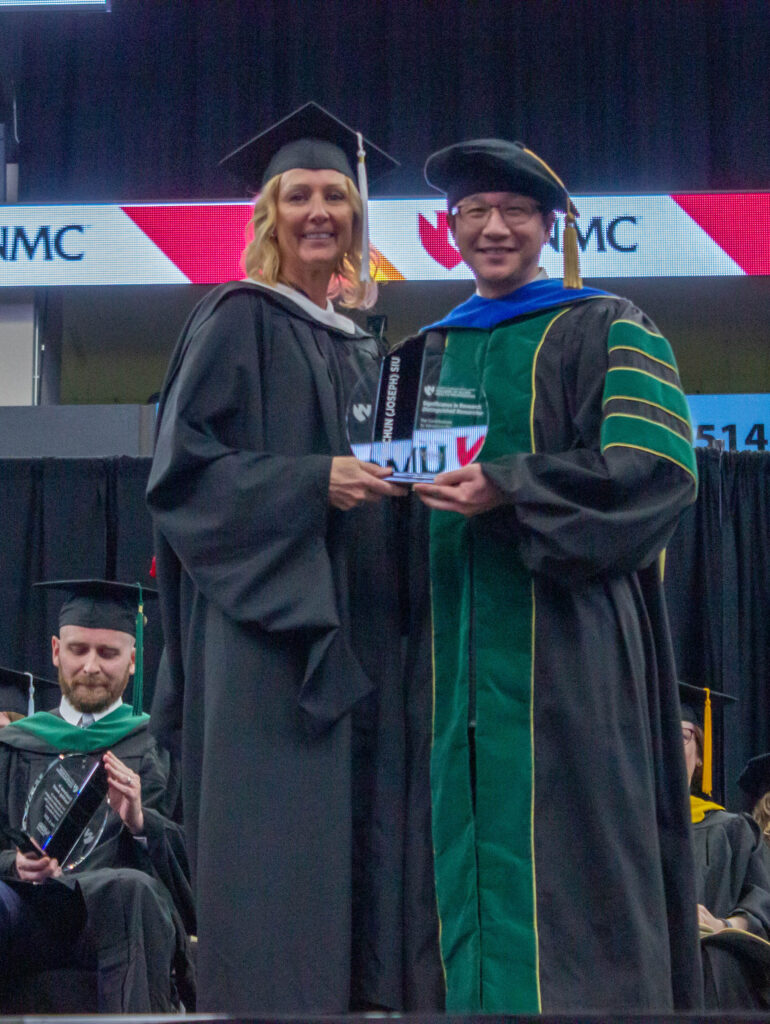 Physical Therapy Associate Professor and Global Health Opportunity Program Director Joseph Siu, PhD, received the Significance in Research Award Distinguished Researcher. The recipient of the award is recognized for having made significant research contributions and adding to the knowledge of the clinical, scientific, and/or educational community.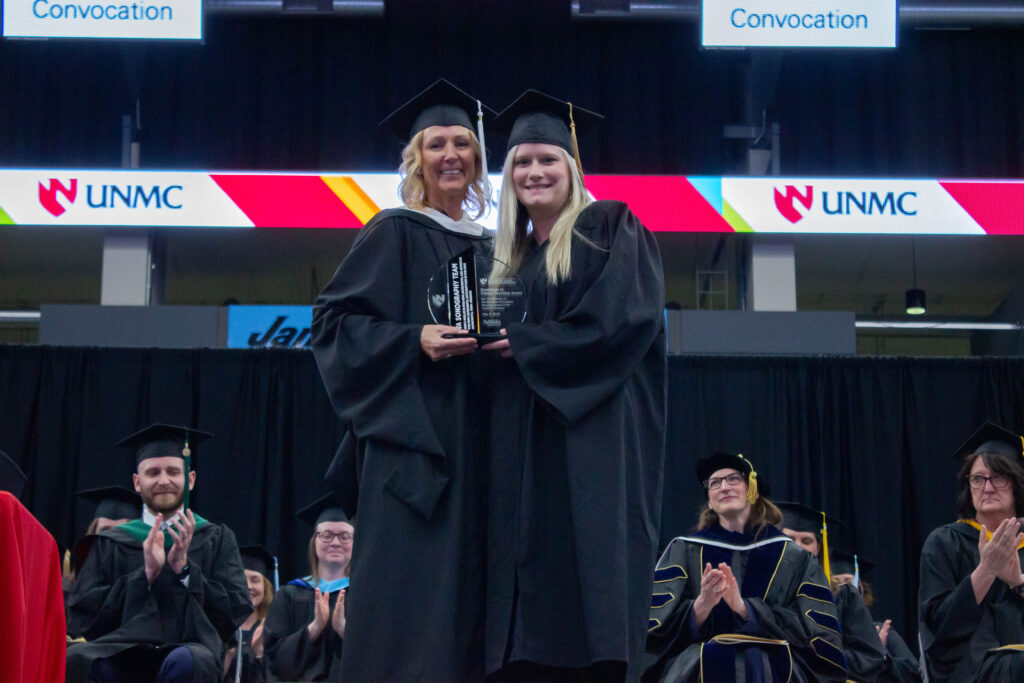 The Excellence in Clinical Teaching Award was given to the VA Sonography Team: Jessica Mueller, Alex Johnson, Kayce Boettcher & Trisha Jergenson. This award recognizes a clinical preceptor who has demonstrated excellence in clinical teaching and has made significant contributions to the educational development of future allied health professionals.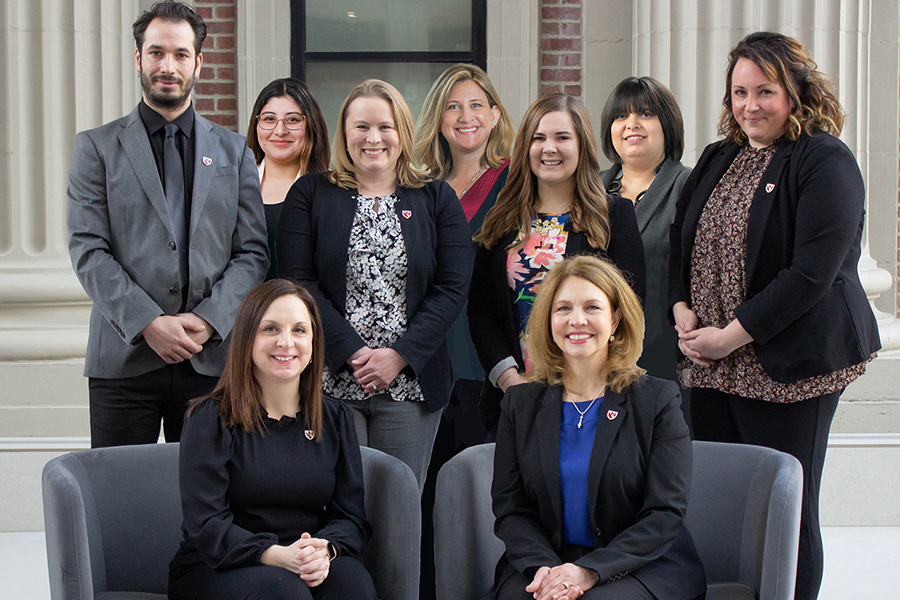 The College recognized the E-Learning Team: Megan Blusys, April Elker, Tuggen Even, Deanna Ingram, Steph Langel, Kristan Lester, Peggy Moore, Louriann Nieman, & Zuzi Sulcova with the award for Outstanding Service to the Allied Health Professions. This award honors individuals whose contributions have been significant to the education of allied health professions students as well as the advancement of the professions.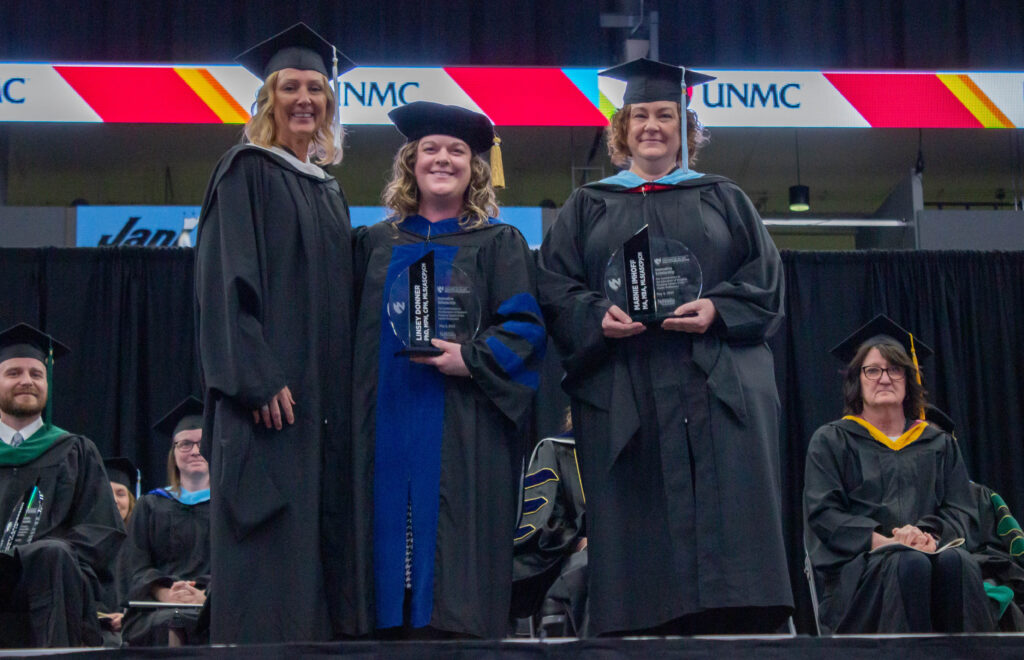 Medical Laboratory Science Associate Program Director and Assistant Professor Marnie Imhoff, MA, MBA, MLS(ASCP)CM and Microbiology Coordinator and Assistant Professor Linsey Donner, PhD, MPH, CPH, MLS(ASCP)CM, together received the Innovative Scholarship Award. This award honors faculty who demonstrate ingenuity and creativity in the development of new methods or ideas resulting in the revision or improvement of a process or the creation of a new educational, clinical, or scholarly product.
Congratulations to all the 2023 award recipients!