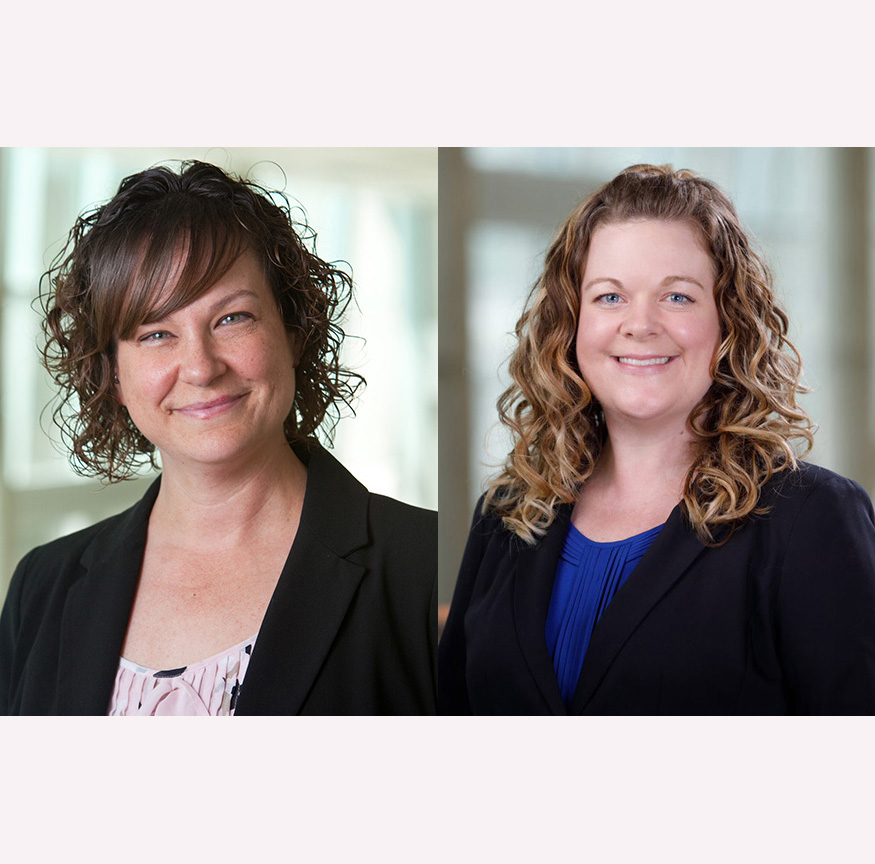 Marnie Imhoff and Linsey Donner, PhD
Medical Laboratory Science faculty Marnie Imhoff and Linsey Donner, PhD, were recently awarded $5,000 by the 2022 Echo360 Innovation Grant Program. The EchoInnovation Grant focuses on providing software solutions that will help teachers and trainers develop engaging practices that improve learner outcomes. The grant provides financial support to implement one of the following products: Dojo360, Knowbly, Point Solutions, Workspace, or ExamView, to reach improved student engagement and outcomes.
Ms. Imhoff and Dr. Donner use the Echo360 video learning platform in their courses and want to explore how to integrate additional student learning engagement strategies through Dojo360, Knowbly, or PointSolutions. They will explore gamification, using virtual walls, and additional audience engagement options. 
"We want to explore the soft products to engage students in such a way that it prevents fatigue from only working with one type of learning tool," said Marnie. "Depending on the software product selected we hope that it will allow students with different learning styles to reach the same outcomes on a path that is the best fit for them."