By Rachel Horstmeyer and Angela Vito | Genetic Counseling students
Many of us have heard of Down syndrome before or met an individual with this condition, but if you were asked to explain Down syndrome to a colleague, would you know what to say? World Down Syndrome Day is quickly approaching on March 21st, so now is the perfect time to learn more!
Down syndrome is the most common chromosome condition seen in approximately 1 in 800 live births worldwide. As a reminder, chromosomes are essentially microscopic suitcases within our cells that contain all our genetic material (DNA). Typically, chromosomes come in 23 pairs, but this is not always the case. The other name for Down syndrome, trisomy 21, reflects the underlying genetic cause of the condition – 3 copies of chromosome 21. We appropriately observe World Down Syndrome Day on 3/21 for this reason.
Their additional 21st chromosome gives individuals with Down syndrome unique and variable physical and intellectual abilities. You may meet people with Down syndrome in schools, workplaces, and other social settings in the community. Rebecca K., a parent of a child with Down syndrome, describes that "hearing stories of [families' of children with Down syndrome] everyday lives…of thriving and having fun…gave [her] so much hope and peace for all of the opportunities that [her] daughter would have!"
World Down Syndrome Day is an opportunity to raise awareness, advocate for inclusion, and most importantly, celebrate individuals and families touched by Down syndrome.
Ways to Get Involved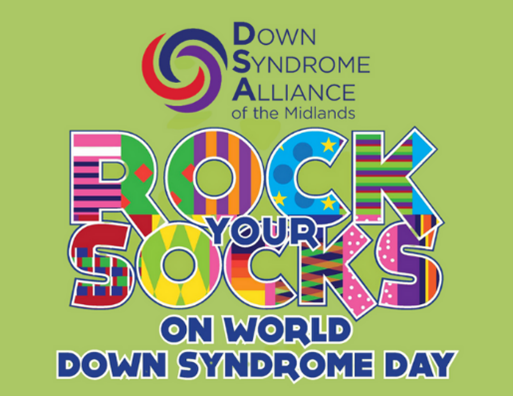 Rock Your Socks
On March 21st, people worldwide wear mismatched and colorful socks to support the Down Syndrome community. We invite you to join us in Rock Your Socks hosted by the Down Syndrome Alliance (DSA) of the Midlands in Omaha! Wearing funky and mismatched socks on 3/21 shows your support, advocacy, and inclusion for people with Down Syndrome. If someone asks about your fun socks, we encourage you to take the opportunity to spread awareness about Down Syndrome.
Volunteer
A great way to show your support for the Down Syndrome community this World Down Syndrome Day, is to volunteer. There are a variety of local and national organizations where you can lend a hand. DSA of the Midlands has many weekly, monthly, and annual events where volunteers truly make a difference. Upcoming events include Down to Box, virtual improv nights, Building Healthy Relationships workshops, and the annual Building the Future Gala. Interested in becoming a DSA volunteer? Learn more here.
Donate
If you're short on time but would still like to contribute, consider making a donation! Some local organizations include DSA of the Midlands, Down Syndrome Association for Families of Nebraska, and Down Syndrome Advocates in Action.
Additional Resources/Learn More
Local
Down Syndrome Alliance of the Midlands (Omaha)
Down Syndrome Association for Families of Nebraska (Lincoln)
Down Syndrome Advocates in Action (Kearney/Lincoln)
National/International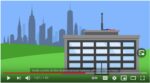 What is World Down Syndrome Day YouTube video by Down Syndrome International
Down Syndrome International
National Down Syndrome Society
Global Down Syndrome Foundation