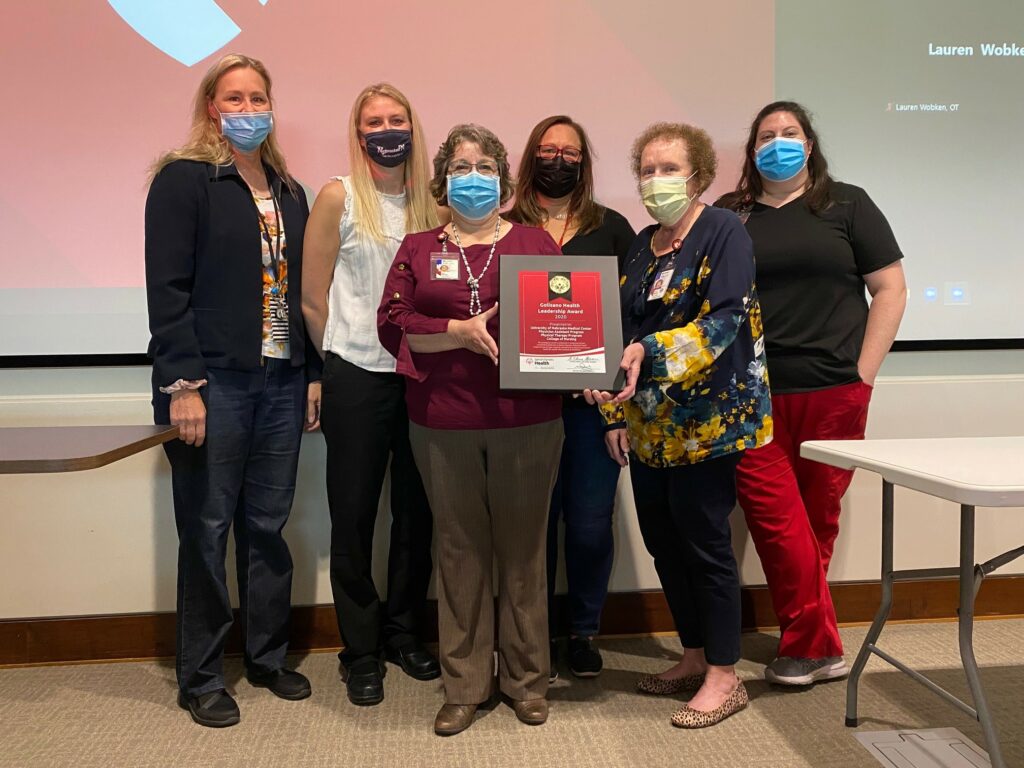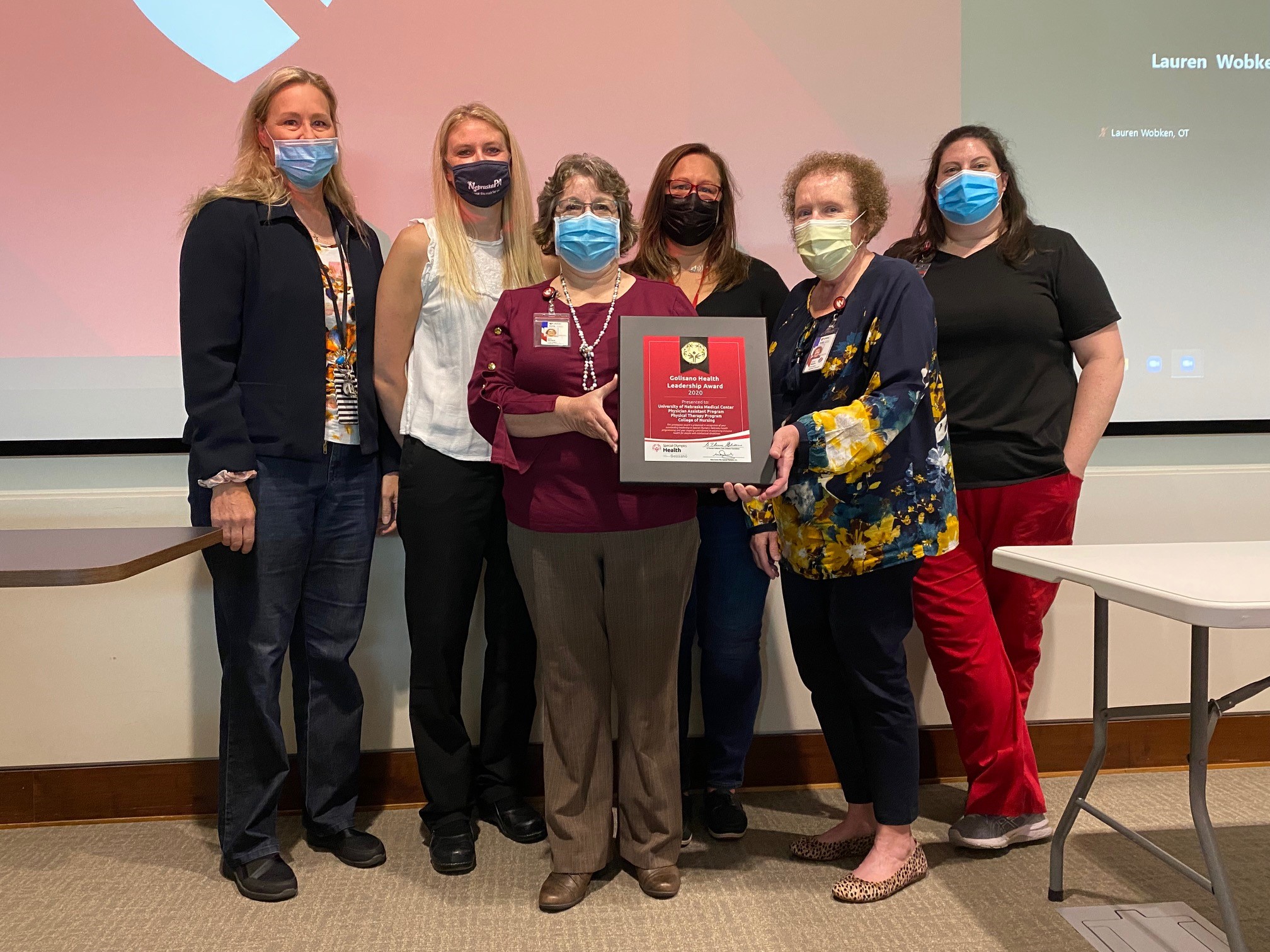 Mia Hyde, associate program director/director of clinical development, physician assistant education; Jannelle Reynolds, assistant professor of PA education; Mary Girard, instructor, nursing; Pam Dickey, assistant professor and admissions director, PA education; Nancy Stuart, instructor of nursing; and Katie Messner clinical instructor, nursing, accept the award on behalf of UNMC, the HSEC and its students.
by Kalani Simpson, strategic communications | September 15, 2021 for UNMC Today
Special Olympics Nebraska recently presented UNMC's Health Science Education Complex (HSEC) students with its highest honor for health partners — the prestigious Golisano Health Leadership Award. The honor recognizes "health champions" that make significant contributions to equal access to health, fitness and wellness for people with intellectual disabilities.
The award was presented Sept. 3 via Zoom, and followed by a panel discussion with Special Olympics athletes and their parents, allowing these health professions students to interact with the population they will serve.
For five years now, students from UNMC's Colleges of Nursing and Allied Health Professions at the HSEC at the University of Nebraska-Kearney have conducted health screenings for athletes who compete in Special Olympics Nebraska.
The annual "MedFest" event at UNK has proven to be a win-win. It provides Special Olympics Nebraska athletes access to health-professions students – supervised by licensed professionals – for required screening in elements such as hearing, vision, vital signs, physical exam elements, nutritional practices. The athletes are seen by future nurses, physician assistants, physical therapists and more.
"Our partnership with UNMC to provide these free physical screenings to our athletes is invaluable," said Alisa Hoffman, director of health and community services, Special Olympics Nebraska. "It is a great learning experience for the UNMC students and an opportunity for our athletes to be evaluated in a low-pressure medical environment. If an underlying condition is detected during the screening process the athletes are referred to see their primary care physician for a follow-up exam." 
Meanwhile, the students earn valuable experience operating as interprofessional teams. They also follow individual athletes through various stations to see how each profession cares for patients.
Students have found this event valuable in practice of communication skills with special patient populations and other health care team members.