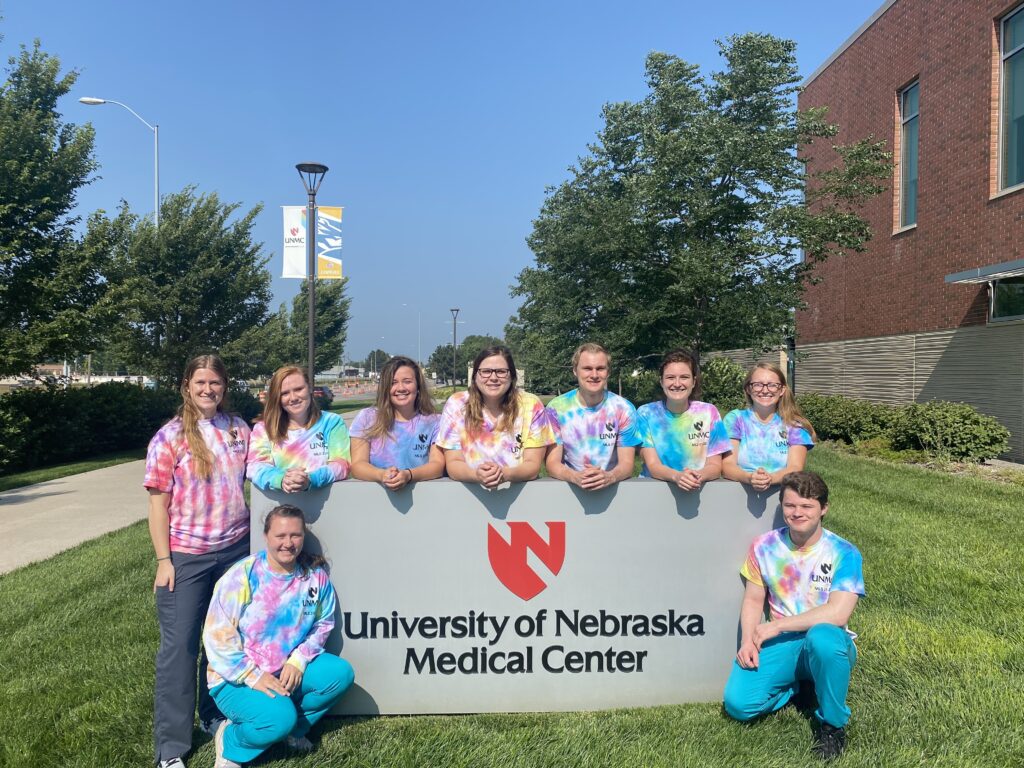 UNMC Medical Laboratory Science students in their newly tie-dyed shirts outside the Health Science Education Complex in Kearney
Our Medical Laboratory Science (MLS) students in Kearney recently organized a class bonding activity. They created MLS Class of 21-22 tie-dye T-shirts for themselves and instructors. They also enjoyed decorated cookies and each other's company.
"They have been a very close and social class and have really enjoyed each other on campus this summer," said clinical education coordinator Kaylyn Rogers.