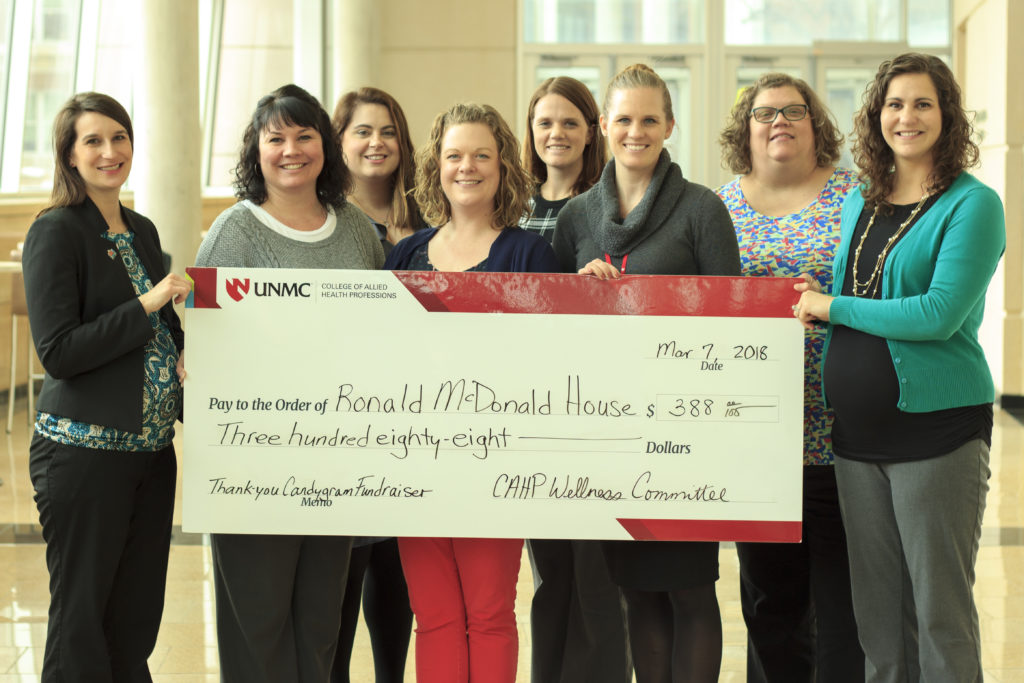 Representatives from Ronald McDonald House (RMH) receive check from committee members. L-r: Stacy Cope (RMH), Maggie Winnicki, Alex Stoll, Linsey Donner, Stephanie Vas, Loralee Amandus, Nicki Simmons, and Emily Mozer (RMH)
In February, the CAHP Employee Wellness Committee encouraged everyone to "spread love and gratitude" with a thank-you candygram on Valentine's Day. Recipients received a carnation, small bag of candy, and a thank-you from the sender, but the event was also a fundraiser for the Ronald McDonald House.
The committee delivered 50 candygrams in Kearney and 118 in Omaha, and they donated $388 to the Ronald McDonald House on behalf of the College.