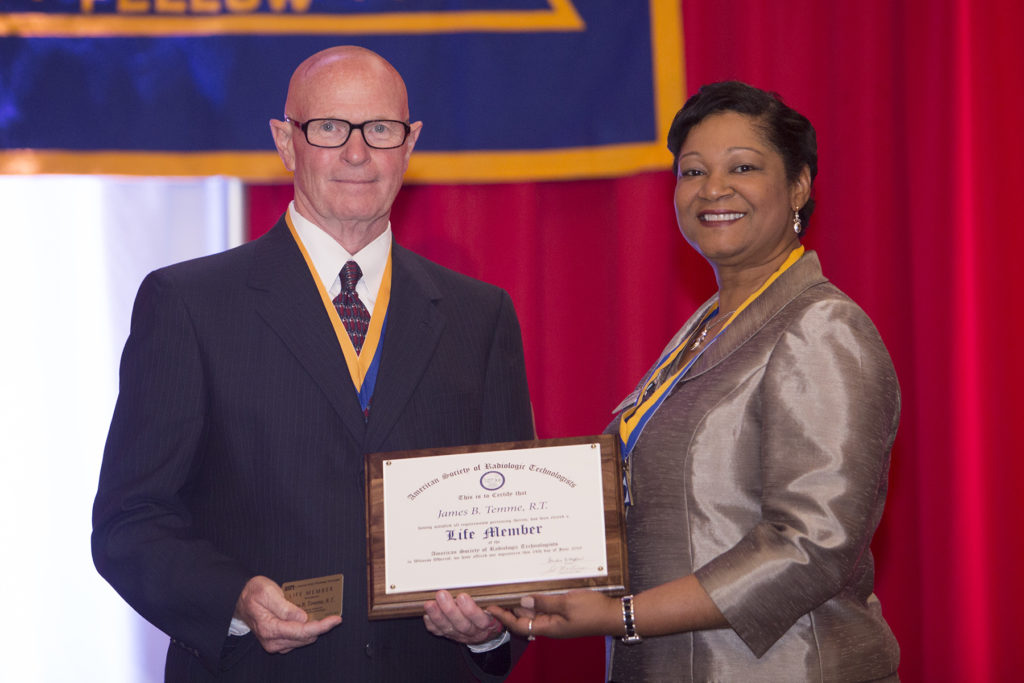 ASRT president Sandra Hayden, right, presents UNMC's James Temme with the ASRT's highest honor, the Life Member award.
From UNMC Today – August 5, 2016
James Temme, associate director and Charles R. O'Malley Chair of Radiation Science Technology Education, in the College of Allied Health Professions, was recently named a Life Member of the American Society of Radiologic Technologists at the group's annual meeting in Las Vegas.
Temme is only the 30th ASRT member to be elevated to Life Member status since the honor was established in 1938.
Temme later told an ASRT interviewer that as he gave his remarks, "I internally reflected on how far our profession has come, and frankly how far I have come, and what I have experienced and the changes I have seen. And emotionally, it got to me – in a good way."