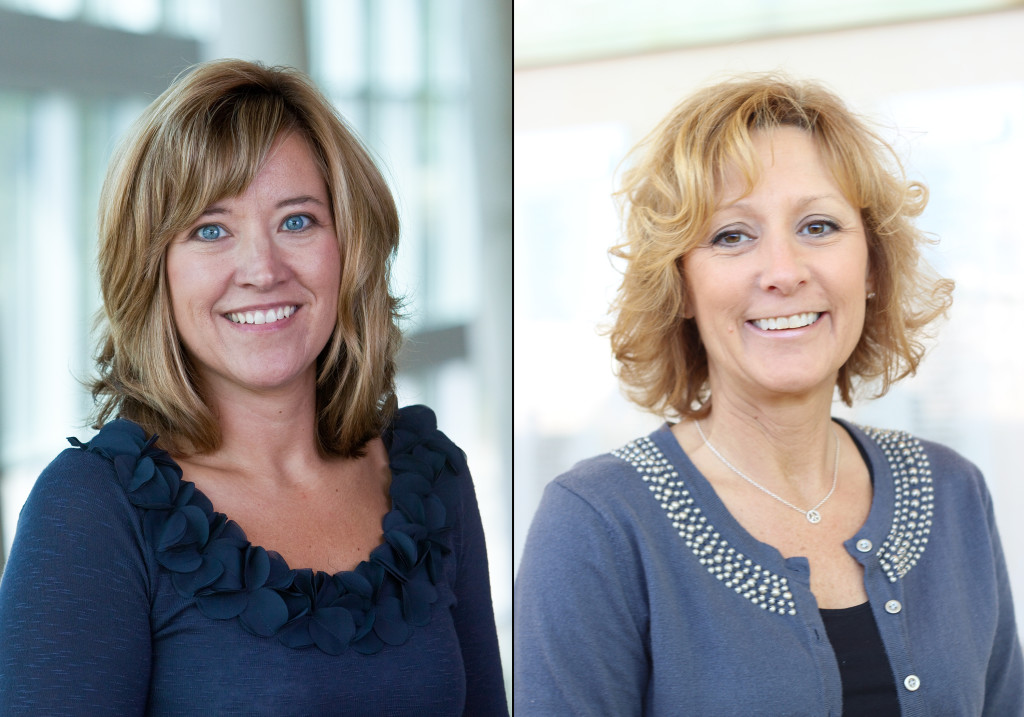 Tanya Custer and Kim Michael
Kim Michael, director of the diagnostic medical sonography education program, and Tanya Custer, assistant professor in RSTE, were selected as the first place winners in the Society of Diagnostic Medical Sonography (SDMS) Scientific Presentation Competition for there winning entry, "Using the Anatomage Virtual Dissection Table in the Education of Imaging Science Students."
The Scientific Presentation is an annual competition for SDMS members. They are required to submit an abstract related to their research. The top three selected present a 15-minute webinar to the SDMS awards committee and top three places are awarded.
The First Place award includes a complimentary admission to the SDMS Awards Dinner at the 2015 SDMS Annual Conference in Dallas, Texas, a $175.00 cash award, and a commemorative plaque.
Congratulations, Kim and Tanya!