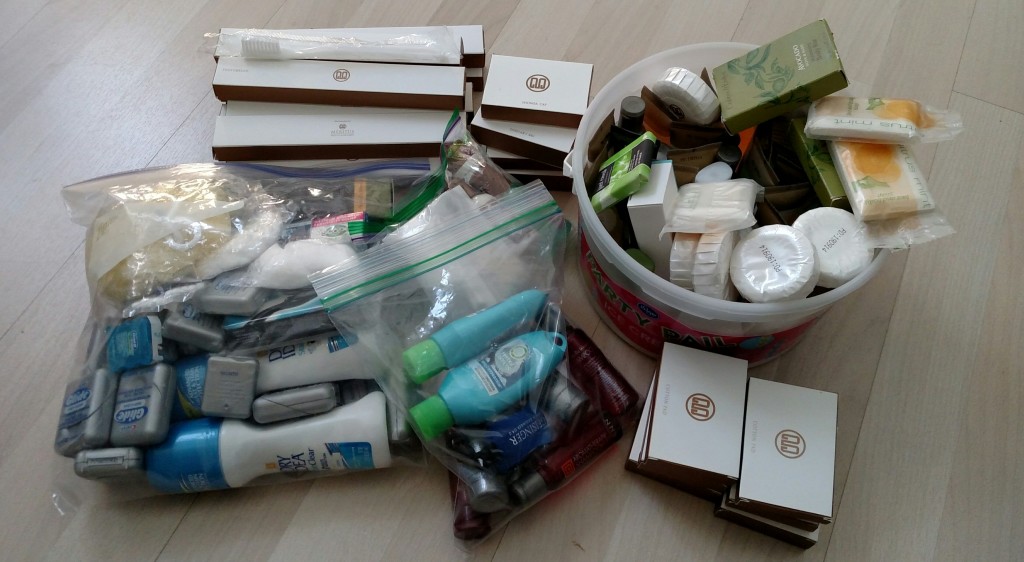 First nine pounds of toiletries collected and delivered.
Traveling? If you don't use the little toiletries from your hotel room, bring them back for someone in need.
THANKS to those of you who have already helped out! On Monday, I dropped off nine pounds of shampoo, conditioner, lotion, soap, toothbrushes, dental floss, deodorant, and other collected toiletries to the Siena/Francis House. They are the region's largest shelter providing food, shelter, clothing, and hope to homeless men, women, and children.
Our collection box is in BTH 3012 – the office of TraveL and Communications (TLC) where you can drop off your toiletries (and any other needed items you'd like to donate).
I'm hoping I'll need a bigger box for the next run. – Fran