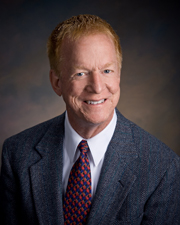 I am pleased to announce that Michael J. Huckabee, PhD, PA-C has accepted the position of Director, Physician Assistant Education program in the School of Allied Health Professions, effective May 1, 2012, pending Board of Regents approval.
Dr. Huckabee has 29 years of clinical practice, primarily in rural family practice and emergency medicine, and more recently in pediatrics. He has served as the director of the Union College Physician Assistant Program in Lincoln, NE for the past 15 years.
Dr. Huckabee holds a BA in Biology Education from Northwest Nazarene University, a Bachelor of Science in Physician Assistant Studies and a Master of Physician Assistant Studies from the University of Nebraska Medical Center, and a PhD from the University of Nebraska – Lincoln with a specialization in Leadership Studies.
Dr. Huckabee has served as project director on federal training grants totaling almost $2.5 million for programs that support health care for underserved populations.