Look at the Jack-o-lantern above. Spooky and brand-compliant! The world's scariest walrus.
We bring you this picture, and others, because Business and Finance recently held a pumpkin-carving contest. No, scratch that. Business and Finance held a PUMPKIN CARVING CONTEST. This was not your average Halloween contest. This wasn't just a zigzag smile in an orange gourd. These people really went all-out.
Consider a few of the contenders …
Imagine you thought you'd entered a pumpkin-carving contest, and found out you were going up against THIS. That's not a pumpkin carving, that's performance art. Now, look at this one: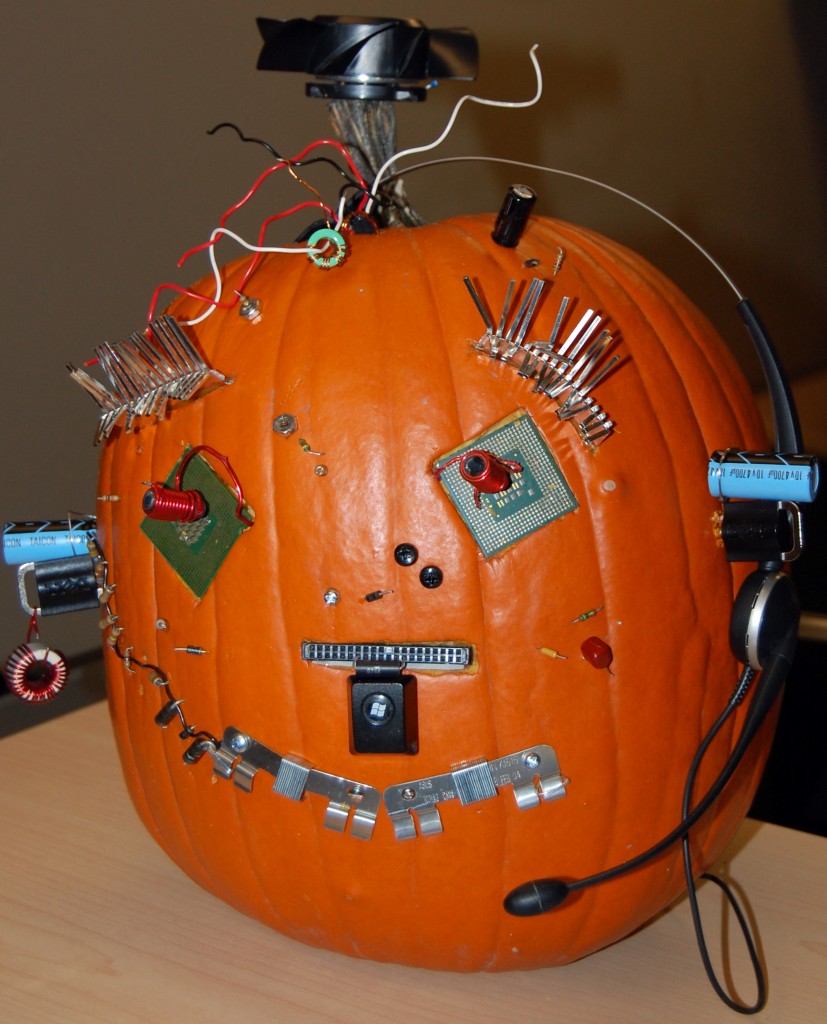 Your call is important to us.
Cats doing yoga. Yes — cats doing yoga. Now you know this contest just got serious.
How about this one — any Michael Keaton-themed pumpkin is OK with me:
If only there had been a "Night Shift" pumpkin.
Hold on, it's getting a little spooky. I think I'll call security.
Or maybe this is a job for a true superhero — Pumpkin Kenny Bell.
Apparently Pumpkin Kenny prefers a 2 p.m. kickoff.
And these are just a few of the crazy-good pumpkins created by the good folks at Business and Finance. There were many more.
So, who won? Well, Cassandra Recek from Facilities Management and Planning won the "individual" title for this one, below (in addition to the raven, there were some cool bats on the back):
And, as you can tell below, the "group" winner was a true group effort. It seems the whole team from fifth floor, Business Services, made an appearance (click on the photo for a larger version):

Have a spooky night. Happy Halloween!