The Department of Psychiatry Wellness Committee continues to sponsor events to relieve stress and reduce burnout for department employees through promoting healthy living, fostering fellowship, and engaging in community volunteer efforts.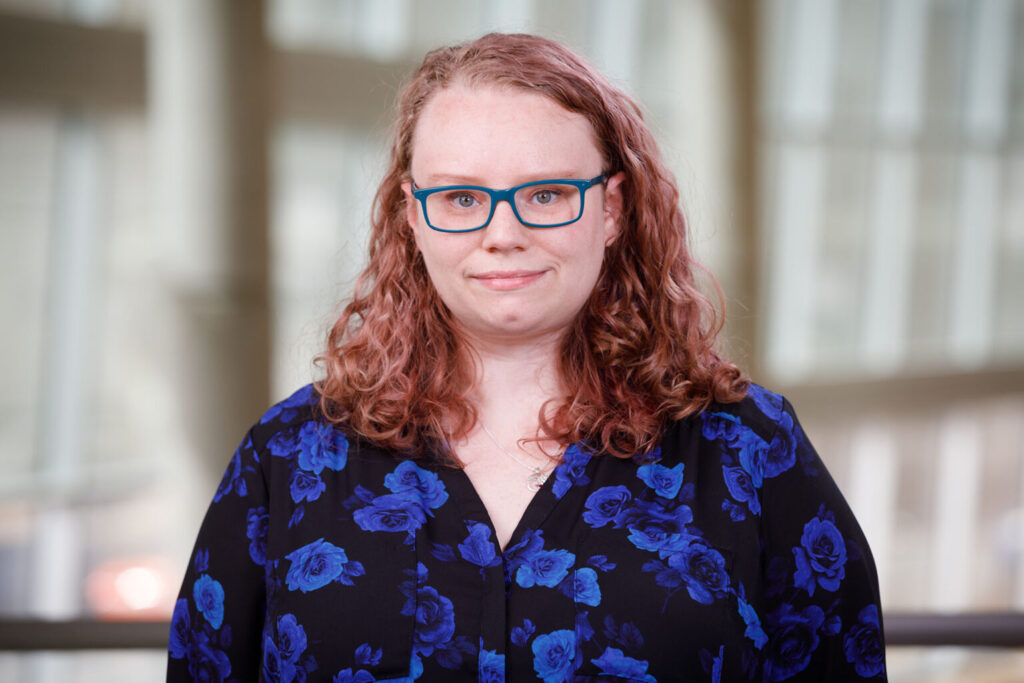 In the past 12 months, the committee has helped organize night hikes, lunchtime yoga, teams for fundraisers, improv classes, writing workshops, and many other relaxing activities. The committee meets monthly via Zoom to talk about new ways to enhance colleagues' work-life balance and improve wellness.
The committee also plays a considerable role in department volunteer activities like the ones that took place last Spring at Heart Ministries food pantry, Scatter Joy Acres, and Omaha Better Birth Project.
Since 2021, Celeste Akers, Community Services Tech Lead, has been chairing the committee. Akers started on the Wellness Committee in 2019 as a Volunteer/Community Engagement facilitator. In the coming months, Akers will step aside, and Sarah Fischer, PhD, and Priya Gearin, MD, will take over as co-chairs.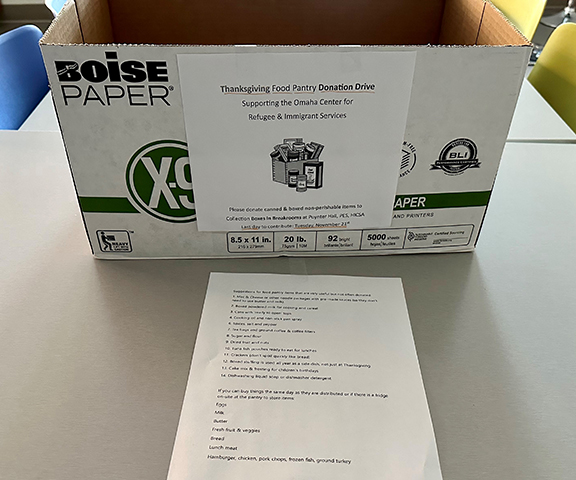 "I'm so excited to see Sarah and Priya take over," Akers said. "I know they look forward to organizing more events focused on burnout prevention, mindfulness, healthy lifestyle promotion, and overall wellbeing."
Dr. Gearin, who joined the department in September, said she agreed to chair the committee because she is passionate about community service.
"I've always tried to be a well-rounded person and do a lot of things outside of work," Dr. Gearin said.
Akers will still be active in facilitating community outreach and volunteering events with the committee, including overseeing the November event. The department will be collecting food items and money for the Center for Refugee and Immigrant Services. There will be collection boxes on the fourth floor of Poynter Hall, the Psychiatric Emergency Services unit, and HICSA.
If you would like to join the Wellness Committee or receive more information, feel free to contact Akers, Dr. Gearin, or Dr. Fischer.