Physicians Assistant

Brandi grew up in Central City, Nebraska, as the oldest of six children. She said she was always the "caretaker" of the family. Brandi graduated from Nebraska Wesleyan University with a bachelor's degree in biology and a minor in psychology and attended UNMC, where she earned a master's degree in Physician Assistant studies.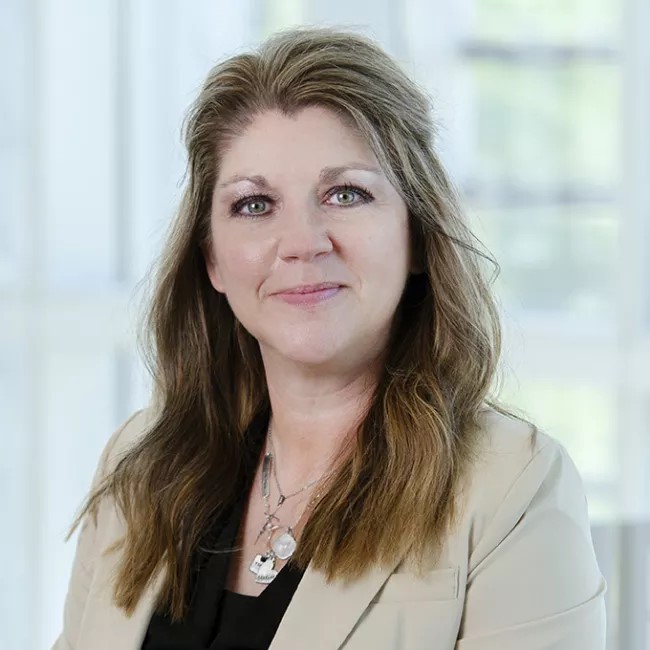 How did you get your start as a Physician Assistant?
My first job as a PA was in Oncology, and I ended up spending ten years in that specialty, which I absolutely loved. I also worked in bone marrow and solid organ transplant, as well as transplant ID at UNMC for ten years, which I loved, as well. My family moved to New Haven, Connecticut, for a while, and I worked at Yale in New Haven in Oncology. Upon return, I was fortunate to find a position in the Department of Psychiatry at Nebraska Medicine, which has been a perfect fit for me!
Why did you study to be a PA?
I always knew that I wanted to care for people, and that, combined with my love of science and medicine, led me to my PA career. I love the flexibility of the career, and the opportunity to work in different fields of medicine was very appealing to me.
Why did you choose psychiatry?
I really enjoyed my psychiatry rotation at the Veteran's Hospital, sparking an interest in psychiatry that never went away. I enjoy taking the time to really get to know and understand people and how their past experiences help shape their lives. I enjoy being a PA in the Department of Psychiatry for several reasons. I feel they foster a sense of belonging as well as individuality. They have encouraged me to explore and pursue my specialty interests and have been very supportive of my growth. The sense of belonging amongst the APP group is integral to my success.
How have you seen the APP division grow in the Department of Psychiatry?
The APP division of Psychiatry has grown into a diverse and robust group of providers, all adding different areas of expertise and experience.
What are some of your favorite hobbies?
Some of my hobbies include sports (I love all sports, but some of my favorites include Cubs baseball, Broncos football, Husker volleyball and football, and the College World Series), spending time with my husband and children, exercising and the outdoors, and going to concerts and plays.