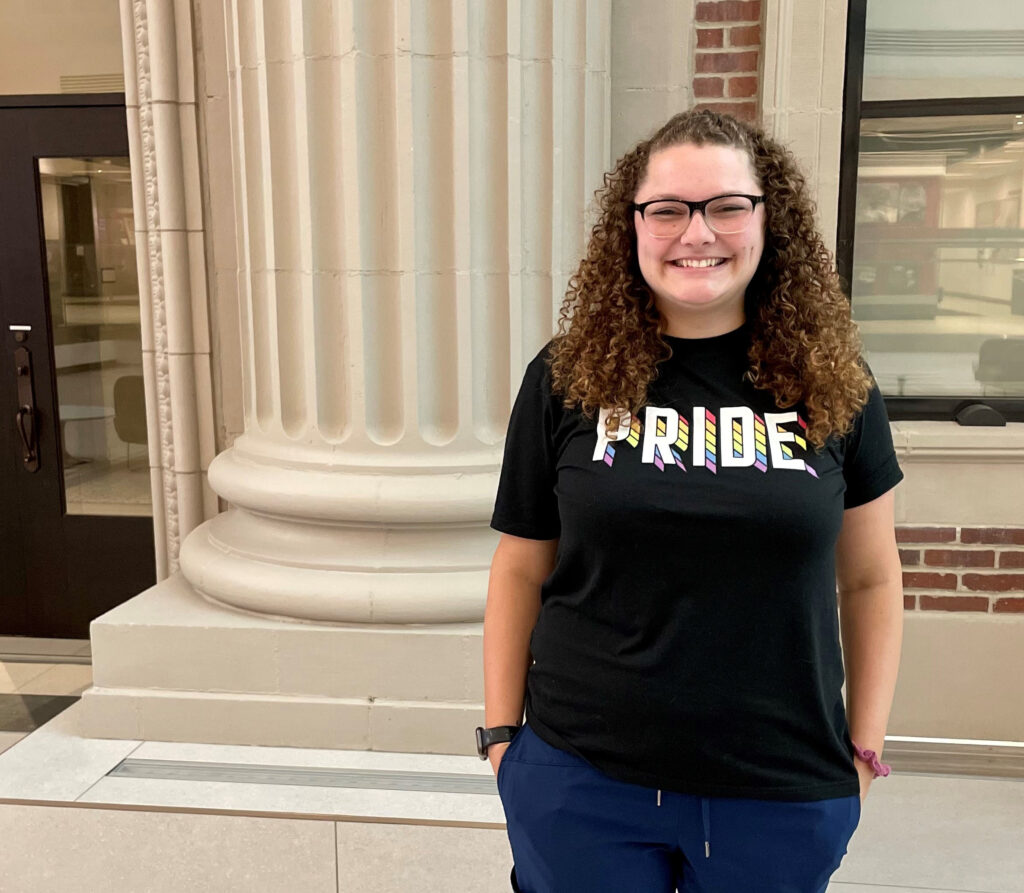 Certified Nursing Assistant
Cynthia grew up in Avoca, Iowa and Council Bluffs, Iowa. She has always had a love for animals, and eventually got her own adopted pets. For seven years, Cynthia previously worked with people with disabilities. She helped by giving medication, scheduling appointments, making meals, and doing fun activities.
What are your roles/job duties as a CNA with the Department of Psychiatry?
As a Nursing Assistant, I take vitals on patients, ask rooming questions, call patients and parents regarding appointments, and send reminders to patients. I assist patients in getting their medications refilled by calling their pharmacy and seeing what needs to be done for them to get their medication. I ask questions, and if they have a question, I do whatever I can to get it answered. I also do a lot of smaller jobs when needed on the third floor.
 What do you enjoy most about working for the Department of Psychiatry?
 I enjoy getting to know my coworkers and my patients. 
Why did you choose to work with child and adolescents?
I enjoy getting to know the kids and seeing how much they have changed. I enjoy getting to know their personalities and helping kids overcome the fears they may have of doctor visits.
What are some of your future goals in the department?
Grow as a person, learn different things, and see what maybe I would like to do as a career.
What are some of your hobbies?
I love being at home with my three dogs, an English bulldog, pug, and a Great Pyrenees mix. I enjoy spending time with friends and family and traveling with my dogs! I love taking my dogs on walks and training them to do new things!