Clinical Research Assistant
My name is Emilee Kendall. I'm from Springfield, Missouri. I have my bachelor's in psychology from Truman State University, and I am applying to earn my Master's Degree in Developmental Psychology. I previously worked as a Clinical Research Technician at the pharmaceutical research company QPS Bio-Kinetic in Springfield, before moving to Omaha to be a Research Assistant at UNMC.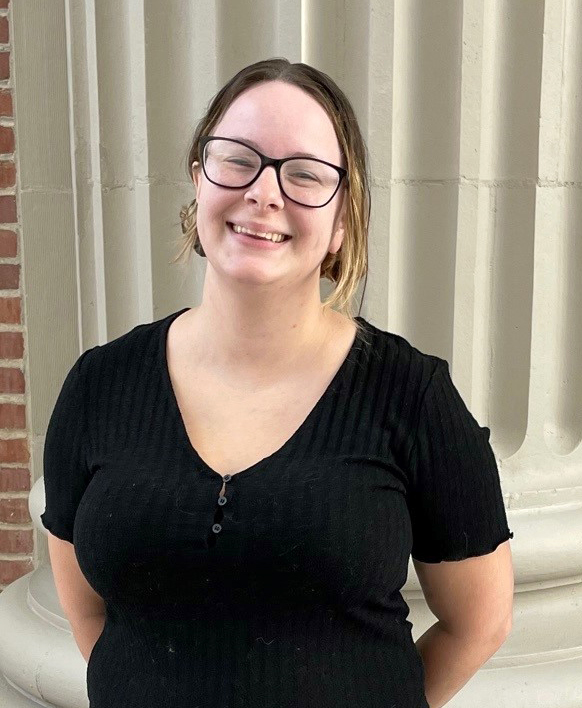 What are your job duties? 
Currently, I work as a Research Assistant for Dr. Soonjo Hwang in the Psychiatry Department. For multiple studies, I'm responsible for recruiting, gathering data and samples, and helping navigate our participants through the research processes. In addition, I maintain a stream of communication with our participants' guardians to schedule appointments, answer any questions they might have and communicate with staff members who assist us with our research projects.
What made you apply for a job at UNMC?
UNMC is located in a great city and had an opening for the exact position I was looking for. I wanted to do research with children and adolescents, as well as have the opportunity to pursue further academics. It seemed like a great fit, and the longer I'm here, the more at home I feel.
What made you want to work in psychiatry? 
I have a bachelor's in psychology and a deep interest in the brain and how people work. Psychiatry is fascinating because it works with pharmaceuticals and psychology, which I have experience with both. Working in research, I also get to help expand the world of psychiatry, which is very important.
What are some of your hobbies when you aren't working? 
Outside work, you can find me hanging out with my cats while listening to music or watching movies. My favorite movie genre is horror, but I watch a little bit of everything.
FmocwBlNwr v IEaqO mG n