Editor's Note: This story is the second in a series of stories highlighting the Nurse Practitioners in the Department of Psychiatry.
Last month, during Nurse Practitioners Week (November 13-19), the Department of Psychiatry recognized the incredible work being done by Troyia Anderson, APRN-NP; Lindsey Cox, APRN-NP; Darrel Moreland, MSN, APRN, PMHNP-BC and Leigh Cook, MSN, APRN-NP, FNP-C PMHNP-BC.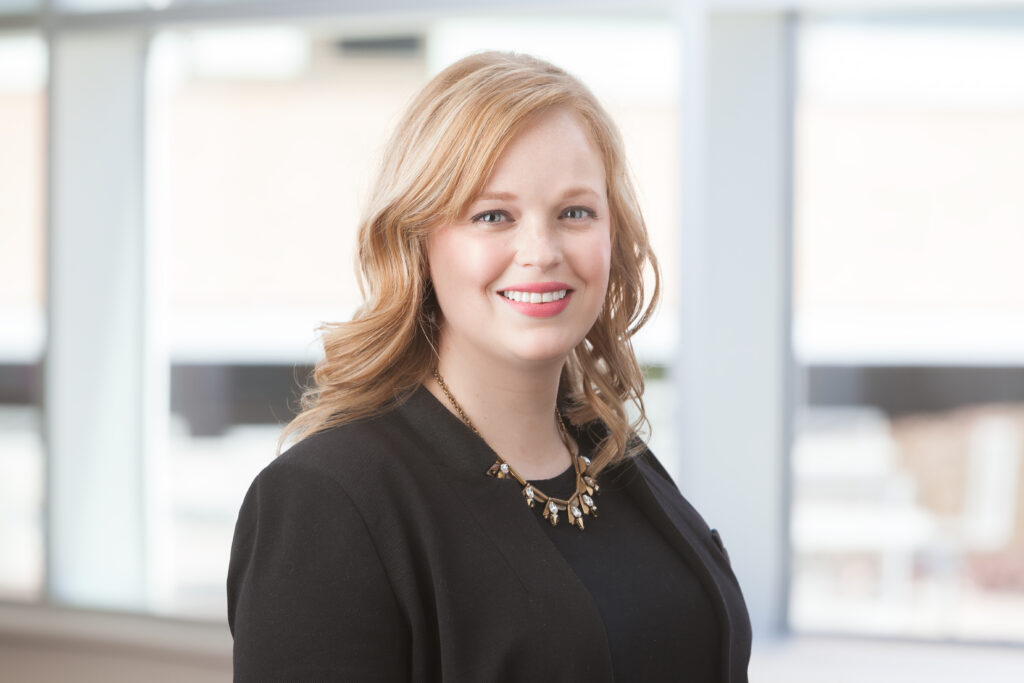 Cook has been a nurse practitioner for almost ten years, starting in 2013. She joined the Department of Psychiatry in 2015 and is one of the longest-tenured Advanced Practice Providers (APP) on the team.
"I cannot say enough about what a pleasure it is to work with Leigh. I have known her for years now and I sincerely appreciate her dedication to the specialty field of perinatal psychiatry," said Department of Psychiatry Advanced Practice Workforce Director Maggie Emerson, DNP, APRN, PMHNP-BC. "She is always willing to train and teach others. Her involvement with the HRSA grant and her teaching at UNMC CON have been such an asset that I am not sure I can fully capture in words how awesome her contributions have been. We are so lucky to have her."
As a clinician, Cook has seen patients in general adult psychiatry as well as reproductive psychiatry.
"I have a special interest in the mental and emotional health of mothers and families who have experienced traumatic pregnancies and births as well as those who have had a child in the Neonatal Intensive Care Unit," Cook said.
Cook's research interests include perinatal psychiatry, traumatic pregnancy and birth experiences, and family mental health related to the Neonatal Intensive Care Unit.
In addition to clinical and research time, Cook has assisted with precepting APRN and PA students, has been a clinical instructor for the psychiatric APRN program at UNMC, has provided psychiatric consultation for integrative care in a rural Ravenna, Nebraska clinic for Dr. Teri Matthews' HRSA grant; and has contributed to or authored manuscripts for the HRSA grant. Cook said one manuscript, where she is the lead author, is currently under review by the Journal of the American Psychiatric Nurses Association (JAPNA).
Outside of UNMC, Cook serves as state secretary for Postpartum Support International, gives lectures at local and regional conferences regarding perinatal mental health and behavioral health workforce development, and participates in the ARPA grant review process.
cvQ k qNCsviG TnO vbme