Sarah Clayton, Administrative Associate-Finance and Contracts
Sarah was born and raised in Council Bluffs. She worked at WoodmenLife from 2011-22, with jobs ranging from Executive Assistant to several corporate leaders to Accounting Administrative Coordinator to Payroll Specialist. She holds Associate Degrees in Psychology and Business.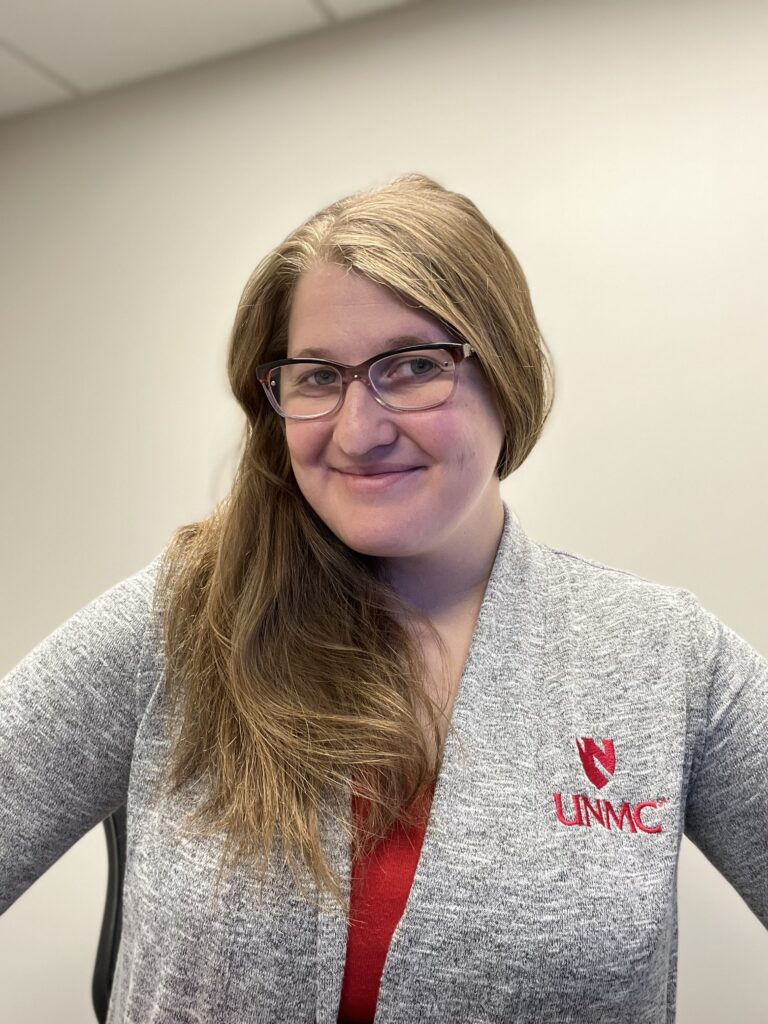 What are your job duties in the Department of Psychiatry?
I handle financial management for the research team, contract management for providers, facility requests, travel coordination, and I provide administrative support for Dr. Soonjo Hwang, Dr. Ken Zoucha, Dr. Ashish Sharma, PES Manager Jen Sparrock and their divisions.
What made you apply with the Department of Psychiatry?
My sister has worked at UNMC for 18 years. I have periodically scrolled through UNMC/Nebraska Med positions just to see if anything struck a chord with me. When this position came up it felt like a perfect mix of all my skills in a field that I think is greatly undervalued.
How have your teammates helped you settle into your new position?
The administration team has been great at helping me feel like I have a home in the Department of Psychiatry. Making the personal connections and learning about each other has really helped me feel like a part of their team.
What are some of your hobbies?
I have three young kiddos so most of their hobbies have become mine. Aside from taking them to sports or church or friends' activities, I like to bake and play with my Cricut.