Editor's Note: This story is the first in a series of stories highlighting the Nurse Practitioners in the Department of Psychiatry.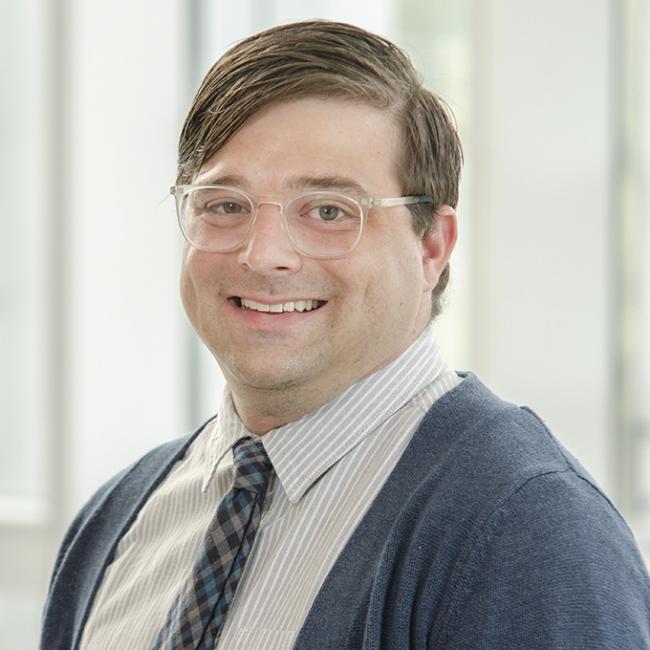 Department of Psychiatry Advanced Practice Workforce Director Maggie Emerson, DNP, APRN, PMHNP-BC, said the NPs in the department go above and beyond their job duties.
During Nurse Practitioners Week (November 13-19), the Department of Psychiatry recognizes the incredible work being done by Leigh Cook, MSN, APRN-NP, FNP-C, PMHNP-BC; Lindsay Cox, APRN-NP; and Darrel Moreland, MSN, APRN, PMHNP-BC.
Moreland has been an Advance Practice Provider with the Department of Psychiatry since April 2021. He received his MSN from UNMC in 2020, his BSN from Clarkson College in 2017, his Nursing Diploma from Clarkson College in 2014, and his BA from Creighton University with a focus in psychology and sociology in 2006. He joined the psychiatry department to work with patients with severe and persistent mental illness.
Beyond his clinical duties, Moreland actively participates in the Omaha Together One Community (OTOC), which is an organization that bolsters individuals to organize and advocate for change in their community. Additionally, Moreland has precepted two MSN students specializing in advanced psychiatric practice. Along with working with college and graduate nursing students, Moreland co-led a presentation to high school students about psychiatric nursing in the field of nursing and advanced practice.
"This has involved educating about EPIC, discussing the flow of psych evaluations/follow-ups, training the students to conduct encounters and discuss their ideas on treatment planning, and providing feedback directly and through clinical coordinators," Moreland said. "As a result, I'll accept a new student starting in January 2023.
"I have found this very rewarding and feel it has increased my interest in nursing education."