Department of Psychiatry Research Manager Brigette Vaughan, MSN, APRN-BC, NP, has accepted another important UNMC research position.
One year after being named Chair of the UNMC IRB-02, Vaughan has accepted a position on the Rapid Response IRB. UNMC's Institutional Review Boards are composed of members from various scientific disciplines and the community who serve to protect the rights and welfare of human subjects in research.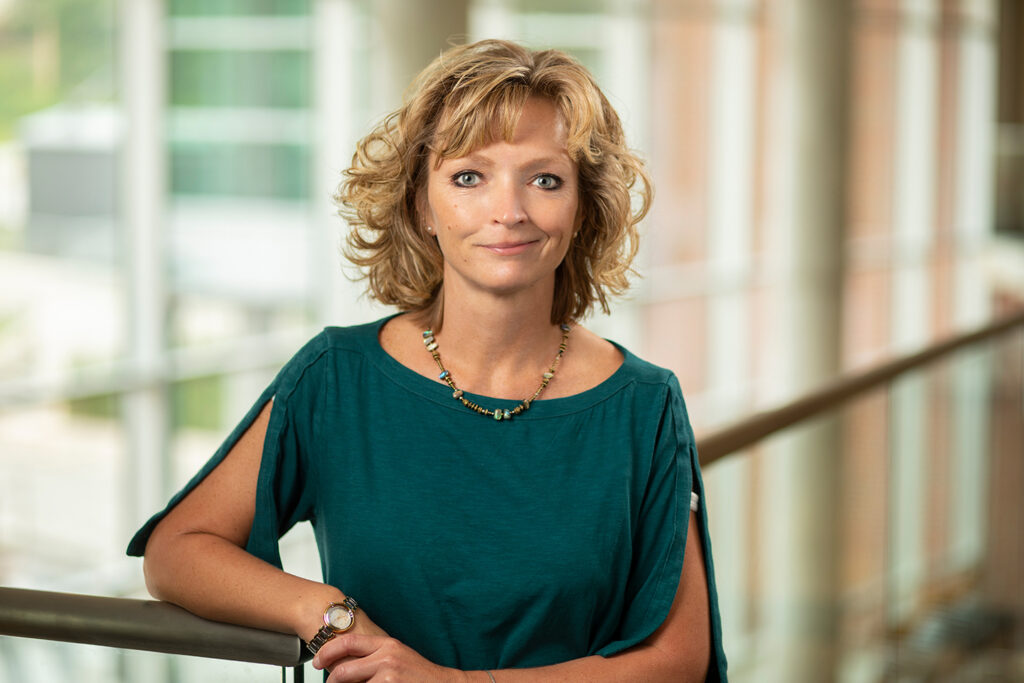 "It's an on-demand board. So when Ebola happened, when COVID-19 happened, when they get a situation where someone gets bit by something poisonous at the zoo and they want to treat them with something. That's when the board happens, emergency-use authorizations. A lot of it serves the special pathogens program."
Vaughan is also a member of IRB-05, which is a single-site IRB.
The boards are charged with the important task of assuring that the rights and welfare of human subjects are fully protected in research projects at UNMC/UNO/Nebraska Medicine and Children's Hospital and Medical Center.
In her volunteer board positions, Vaughan takes a close look at research projects in oncology, Oncology, special pathogens, infectious disease, endocrine, and other divisions that generate a lot of research grants. Vaughan says behavioral health only brings in a fraction of the other "money makers," but behavioral health is growing and she would like to see more behavioral health experts on the boards.
"When it comes to behavioral health studies, the more expertise at the table the better," she said. "Serving on the IRB has given me a new perspective on my work as a research coordinator and has made me better at my job."
Vaughan has served on the IRB since joining as an alternate member for Chris Kratochvil, MD, and Mark Fleisher, MD, in 2005. In 2010, she became a full member, and in 2017, she was asked to be a Vice-Chair of IRB-02.