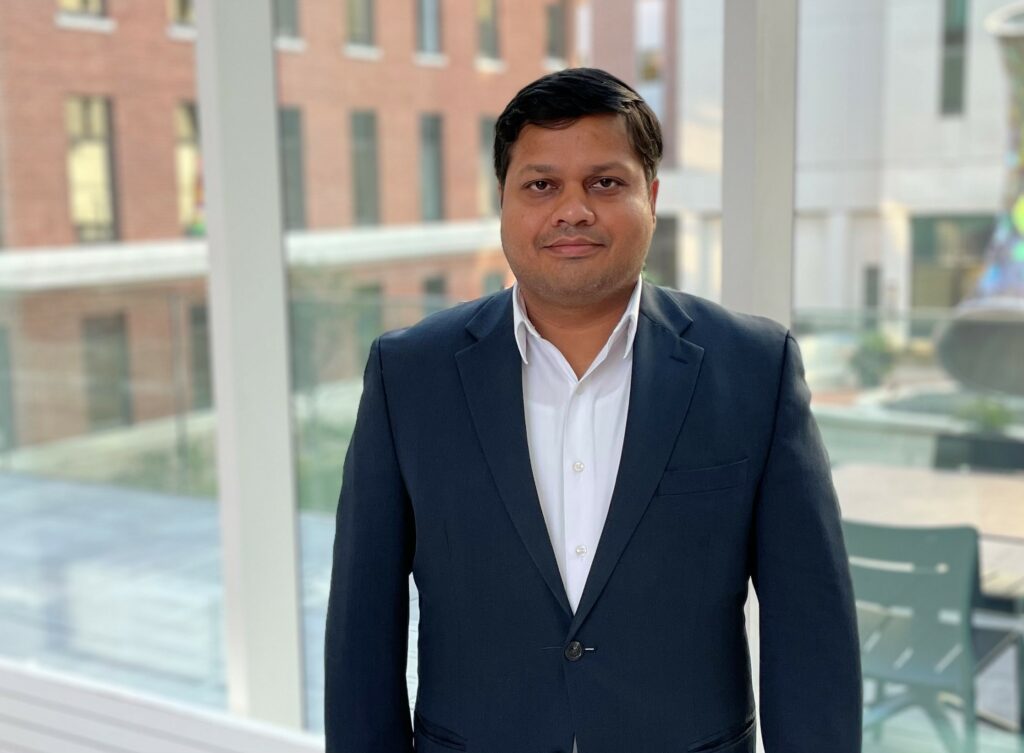 On March 7, 2022, Varun Sharma, MD, was named APP Collaboration Director in the UNMC Department of Psychiatry. This role includes overseeing ongoing professional development for APPs, promoting productive interprofessional relationships, developing efficient workflows, and identifying competencies that tie to levels of supervision and triage.  Dr. Sharma will also co-lead the exploration of, and possible development of, a formal APP fellowship.
On July 1, 2022, Dr. Sharma will replace Rebecca Wysoske, MD, as Senior Ambulatory Medical Director. In his new role, Dr. Sharma said he will look at patient care from every angle.

"I want to see how outpatient psychiatry treatment at Nebraska Medicine looks from different team member's points of view, and most importantly, the patient's point of view," he said. "I want to make sure everyone is getting what they are looking for from our department's ambulatory services in a fair and equitable way."
Dr. Sharma added that he will work with Maggie Milner, BSN, MSW, Clinic Manager, on how to make communication between leadership and staff seamless for everyone. He will be developing, approving, and updating clinic policies, protocols and procedures and ensuring compliance with federal, state, Joint Commission, and Nebraska Medicine/UNMC regulations and standards. He is also looking forward to establishing collaborative relationships within the hospital, with community partners, and government agencies.
Dr. Sharma joined UNMC in 2021 after working in Dover, Delaware. While at Dover Behavioral Health Hospital, Dr. Sharma served as Associate Medical Director.

"I had experience in administration, so when the medical director position opened up, it felt like a natural progression from associate medical director to medical director."
In addition to his new roles, Dr. Sharma will continue to see adolescent patients at UNMC and Douglas County Youth Center. His professional interests include care for under-resourced populations. He specializes in the treatment of mental health and substance use disorders in adolescents. He is board-certified in adult psychiatry, child and adolescent psychiatry, and addiction medicine. In addition, he is a fellow of the American Psychiatric Association (FAPA).