---
Mark Aksamit, MPAS, PA-C, was named the Nebraska Academy of Physician Assistants (NAPA) Physician Assistant of the Year.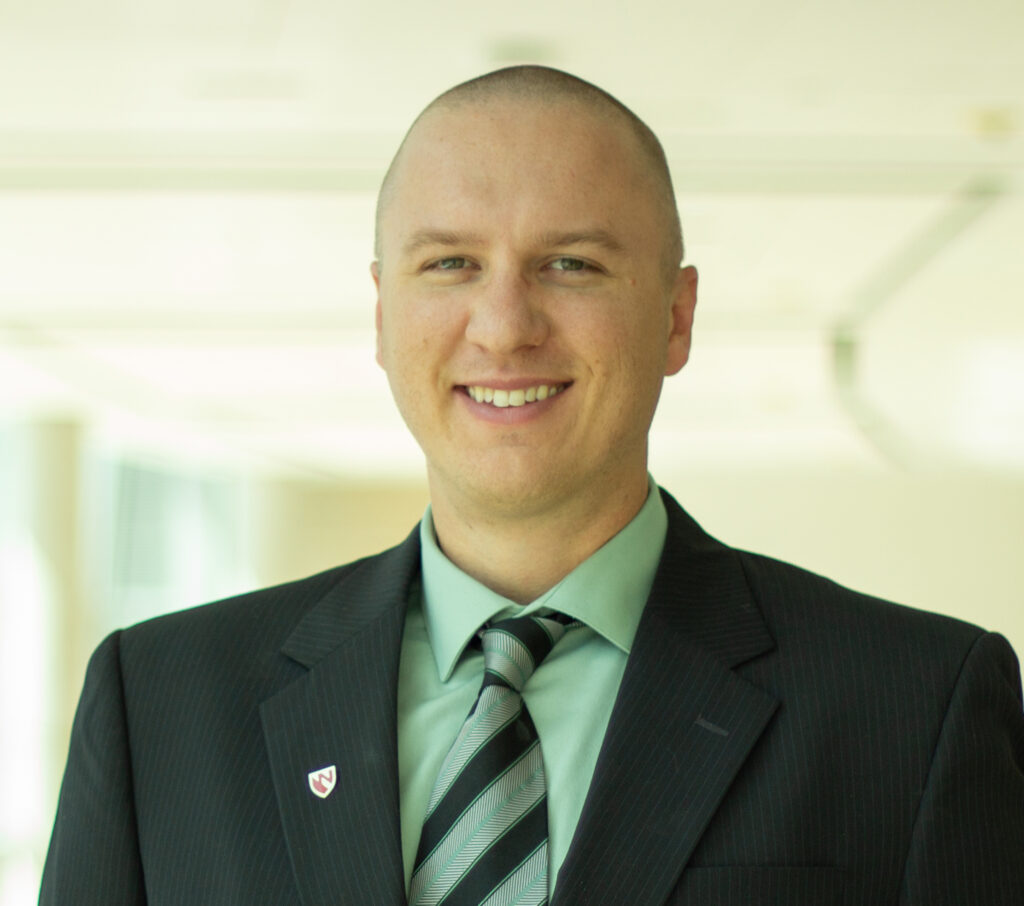 While Aksamit, APP Ambulatory Supervisor for the Department of Psychiatry, admitted he didn't believe he would win the prestigious award, his colleagues thought he was very deserving. He was nominated by Maggie Emerson, DNP, APRN, PMHNP-BC, who works with Aksamit on a regular in the Psychiatry Department.
"I'm overwhelmed by all the love and support that everyone has shared with me and I'm so thankful to work with everyone at Nebraska Medicine," Aksamit said. "Moving to Nebraska Medicine from private practice in October 2018 is the second best decision I've ever made in my life with the first being marrying my wife and honestly this award is more of a testament to our department's wonderful culture than it is a personal accomplishment for me."
Aksamit, who is an assistant professor in the UNMC College of Allied Health, is a 2013 graduate of UNMC. He earned his NCCPA CAQ in Psychiatry in 2019. Once he joined the Department of Psychiatry, his leadership skills were quickly noticed and he was soon named APP Lead. In his new leadership role, he has worked hard to increase the number of advance practice providers in the psychiatry department and continue strong communication between everyone on his team.
"We started with four, but it has exploded since then," Aksamit said. "We've not only extended the work force, but we've been able to bring in talented people with different backgrounds and expertise. This has led to a good work environment for the APPs."
Howard Liu, MD, MBA, Chair of the Department of Psychiatry, said the department is very lucky to have Aksamit on our team.
"Since he started, we've seen outstanding, compassionate, inclusive and visionary leadership for the APPs," Dr. Liu said. "It's so wonderful to see his leadership recognized at the state level."
Gt EhqZ Be