Douglas has worked in many different nursing roles during the past four decades, including as a Staff RN, Charge RN, Unit Director, Director of Support Services, Director of Access and Outpatient Services, Director of Patient Services, CNO and CEO of Behavioral Health Services.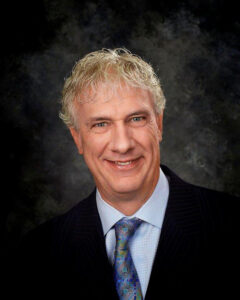 Additionally, Douglas has served as a Combat Medic, NCO, OIC, a variety of unit leadership positions through the Commander of a US Army Hospital in a career spanning nearly 34 years of military service in the USAR, and has provided care in a Field Hospital (think MASH), including surgery.
What made you decide to be a nurse?
I graduated from Wayne State College with a degree in Education, but there were no teaching jobs available. After a year of being unemployed or underemployed, I began exploring other careers. I decided on nursing and joined the US Army Reserves to pay for my nursing education. It was a great career choice for both. I have never regretted the career change or joining the Reserves.
Why did you go into psychiatry?
I had studied a lot of psychology and human behavior at Wayne State, and it always interested me. Going into psych nursing was pretty natural for me from day one. I find myself always watching people and trying to understand behavior.
How has the PES helped the community during its first year of existence?
I have only been here about seven months, but it is clear that patients benefit from a specialized team that can more closely evaluate their needs and establish a plan. Without this program, patients may not receive the most appropriate disposition to meet their needs. It also contributes to improved care in the Emergency Department overall, utilizing resources more targeted to patient needs.
What are some of your hobbies?
Enjoying semi-retirement by spending time with family and friends, reading, golfing, traveling and whatever else I decide to do!!!