The UNMC Office of Inclusion, headed by adult psychiatrist Sheritta Strong, MD, DFAPA, has been very busy in early 2022.
Dr. Strong said her and her team has not only helped put together events to celebrate February's Black History Month, it has also been working on ways to celebrate Women's History Month (March), Asian-Americans and Pacific Islanders Month (May), and Pride Month (June) to name a few.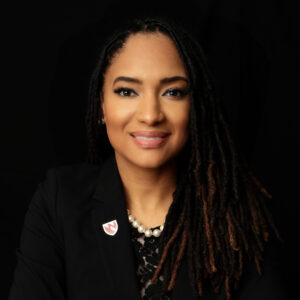 Dr. Strong was named Assistant Vice-Chancellor of Inclusion at UNMC in July 2021. Since that time, she has worked hard to let faculty, students, and staff know about campus and off-campus events that celebrate diversity, equality, and inclusion.
"In my new role, I'm hoping to increase education and awareness activities," Dr. Strong said. "I'm helping to advertise and support these events, but, most importantly, we need to increase awareness and engagement."
After a long list of events last month for Black History Month, Dr. Strong and her team look ahead to this month's events for Women's History Month. Click here for a flyer with all of the events.
Giovanni Jones, MEd, Employee Training and Development Specialist at UNMC, did a lot of work on the many events celebrating Black History Month, Dr. Strong said. Dr. Strong also mentioned Jhoanna Olmos and Nebraska Medicine's Shanda Ross, MSN, BSN, as staff members who worked hard to set up events and activities across UNMC and Nebraska Medicine.