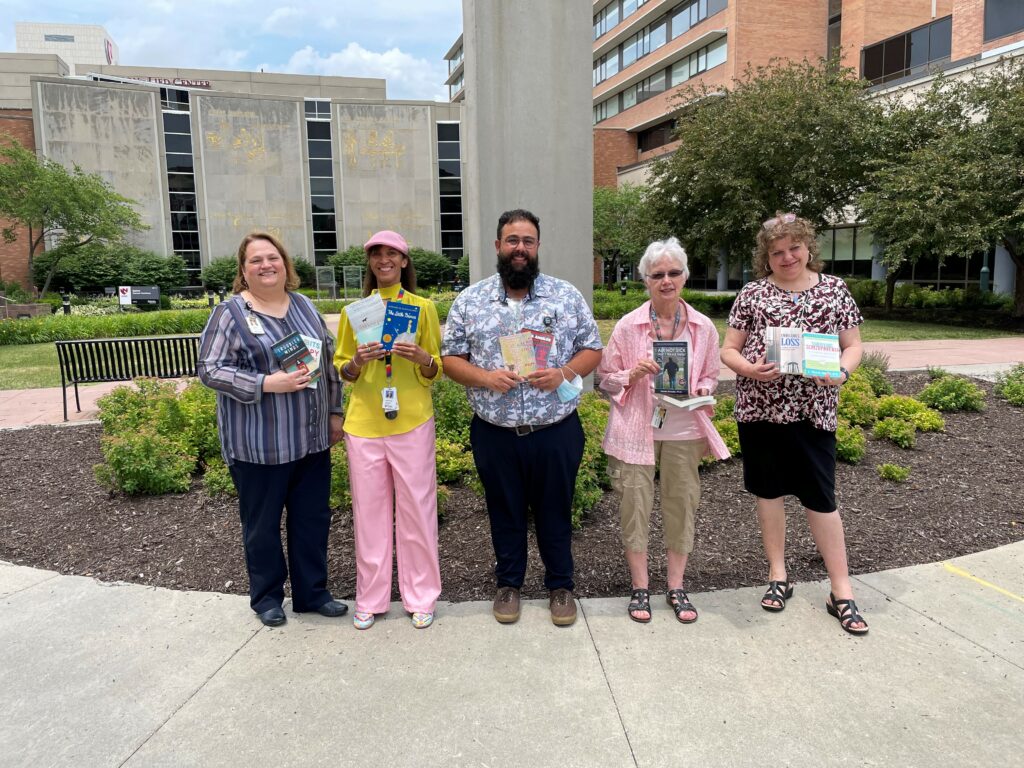 The Omaha chapter of the non-profit NAMI (National Alliance on Mental Illness) donated dozens of books to Psychiatric Emergency Services (PES).
NAMI board members delivered two full boxes of books to the PES on June 24.

Last fall, the PES was opened to help treat emergency room patients with mental health and substance use issues. In addition, the unit itself features a calm, compassionate environment away from the main emergency department.
Jen Sparrock, PES Manager, attends NAMI meetings and discussed some of the needs for the growing PES unit during a meeting earlier this year. Linda Jensen, NAMI Omaha Chapter Board Member, listened and decided to use available NAMI funds to purchase two large boxes of books.
"I had so much fun finding and getting these books for the donation," Jensen said. "We had some funding, and we thought this would be a wonderful way to help the patients in the PES. The PES staff created a wish list of titles, and NAMI delivered. Something as simple as a book can provide great comfort in crisis."
The books brought smiles to staff members in the PES.
"It's a huge need," said Havalynn Russell, PES Peer Support Specialist. "Sometimes, individuals are in the PES for hours on end, sometimes days on end, and they would like something to read. It's something to keep their mind off things and pique their interests in different things."
The books will be placed in waiting areas for patients at the PES.
NAMI Omaha is a local affiliate of NAMI, and its volunteers provides education, support, and advocacy to consumers, family members, friends, and professionals.