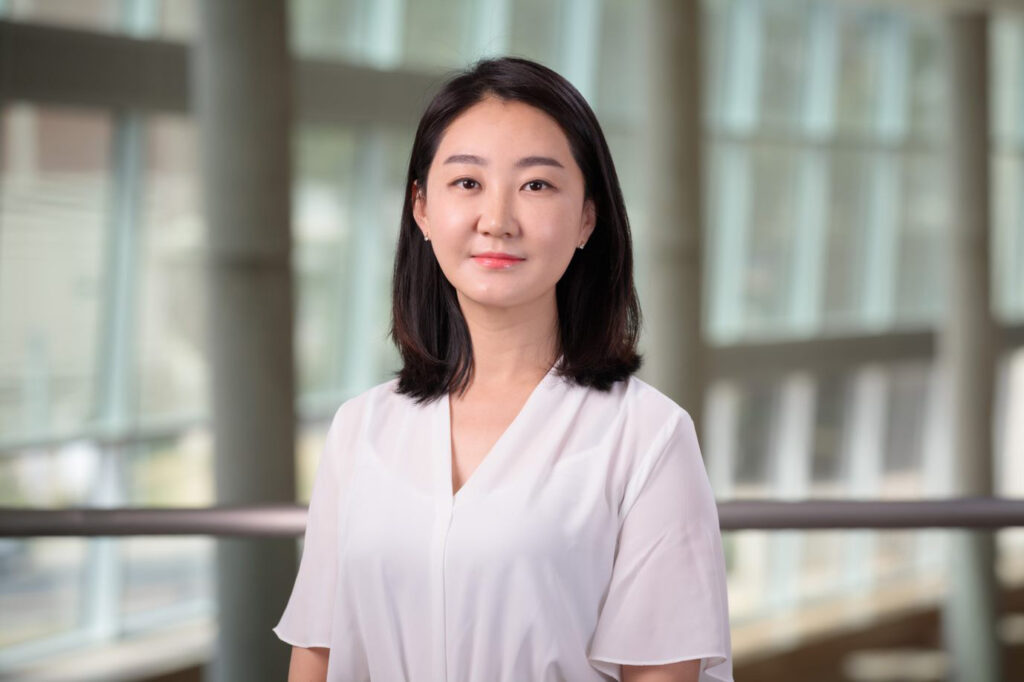 Ji-Woo Suk, PhD, was born and raised in Daejeon, South Korea. She received her doctoral degree in Neuropsychology from Chungnam National University. She worked at the Korean Basic Science Institute as a researcher and Honam University as an Assistant Professor of Psychology.
What are your job duties/title at UNMC?
I am a postdoctoral research associate under the supervision of Soonjo Hwang, MD. My current work is evaluating the therapeutic efficacy and safety of new medications, especially focusing on drug action mechanism based on neuroimaging indicators and identifying the utility of dimensional disruptive mood and behavior psychopathologies in clinical characterization and pharmacological treatment choices in youth.
What made you want to work at UNMC?
I'm new here as of May 2020. Actually, the reason I came here seems to be a coincidence rather than a choice, but it was a truly great coincidence. I've learned a lot of important things from working here. The most impressive thing for me is that "we go one step further together." It's very touching to me that all the department members form networks and share information in order to provide a better environment and the best care for patients. It makes me proud to be a family member here, and I have the confidence and desire to produce good results with my colleagues.
What made you want to go into research?
I thought that if people understood each other more deeply, we could embrace each other more. So, in order to understand myself and others deeply, I chose psychology as my major. The reason that I focused on neuro-psychology, in particular, was because I expected the brain to be able to tell the closest truth about the causes of human behavior. Sadly, I couldn't imagine the number of possible combinations of 16 billion neurons. When I started, research wasn't as simple as I thought it would be, and I often felt my limitations and was very stressed out. What keeps this research going, though, is that it still makes me extremely excited to discover the smallest of those billions of brain secrets. It's my own and very tiny "eureka," but it makes me want to keep doing research with the belief that this small "eureka" would be helpful to get closer to the big truth.
What do you enjoy most about working in the Department of Psychiatry?
The most enjoyable thing about working here is that I can get insight into the direction of research from my colleagues. From the time I started researching, I have focused on the psychiatric disorder.
I don't meet patients in person, but I get a lot of insight from my colleagues who want to provide their patients with the most appropriate and practical treatment. Since coming here, the question before the start of my research is "Can my research provide useful information to the patients and can these results be used in actual clinical settings?" I think the most enjoyable thing in this department is that I can do practical research that can contribute to society.
What are some of your hobbies?
My hobby is listening to music. It makes me the happiest to enjoy beautiful scenery or art pieces with my favorite music. Another hobby is scuba diving and snorkeling. I like the feeling of floating in the water, and I like to watch the lives of beautiful creatures. Lastly, I have researched about internet addiction, but ironically, I'm a huge gamer.