Ellie Rashid
Residency Program Coordinator
Ellie was born and raised in Omaha. She graduated from the College of Saint Mary with a degree in Elementary Education. Following college, Ellie taught 4th grade math, reading, and social studies for two years.
Why did you choose to work for UNMC?
After college, I was a 4th grade Math, Reading and Social Studies teacher. I taught for two years in the Millard Public Schools system. On a whim, I was looking into some alternative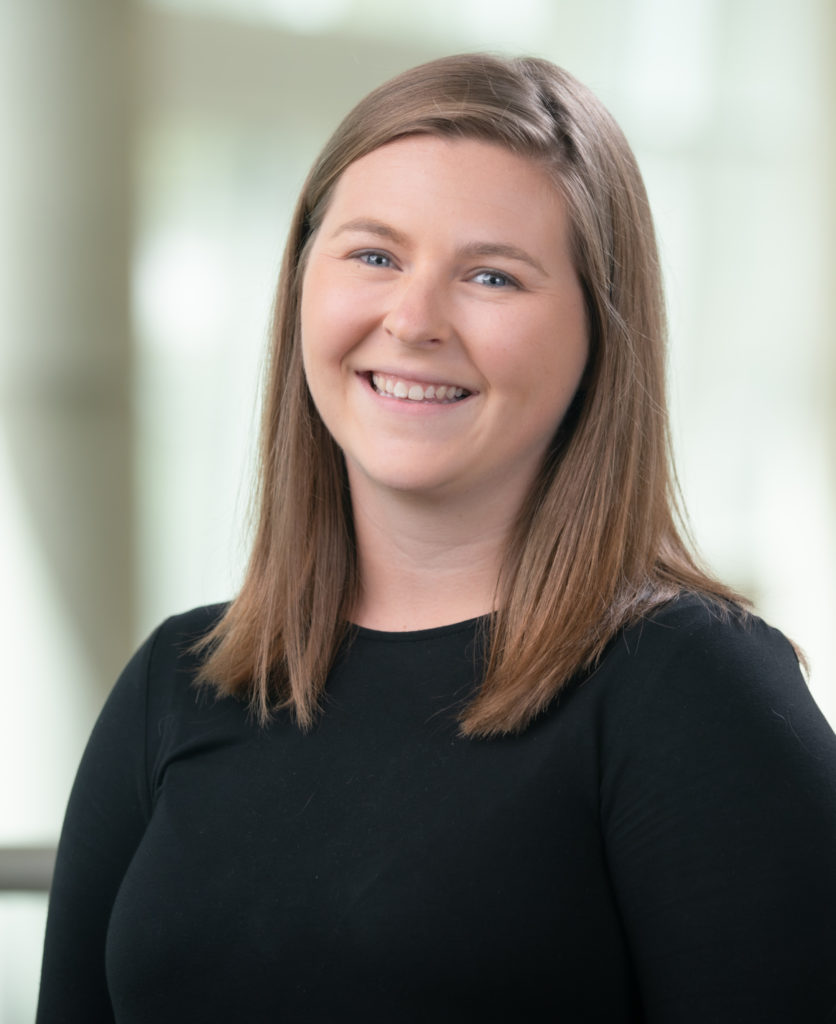 career paths, and I saw UNMC was hiring for a program coordinator. I wasn't sure what exactly that was, but I decided to apply. I had no prior experience with UNMC, but had always heard it was an amazing place to work. Upon interviewing, I knew I needed to somehow nail down this position. Everyone I met with was so excited to share with me what being a program coordinator is all about. I felt so comfortable here and looked forward to the opportunity. The passion and excitement everyone shared for the future of this residency was compelling to me. I am very excited to be a part of it all!
What are your duties as a residency program coordinator?
As residency program coordinator, I will be the resident's go-to person for just about everything. From setting up their interviews starting in October, to their onboarding in July, I will be there contact person for whatever they may need. I will also be ensuring we have all their necessary paperwork and information from them. Once they are started with us I will coordinate all necessary activities for them to successfully move through the program. In addition to my work with the Psychiatry residency, I will also be coordinating the Addiction Medicine fellowships.
What do you like about psychiatry?
While I don't have any prior experience with psychiatry, from the standpoint of someone who worked with young students daily, the need for mental health care providers is evident. I am excited to start learning more about Psychiatry itself and to be part of a program that will train the next generation of Psychiatrists!
What are some of your hobbies?
My favorite thing to do with my spare time is golf. I was on the golf team in college and have continued to play whenever I can. My boyfriend and I love to travel when the opportunity presents itself. He is a golfer too so we enjoy playing new courses as we travel. I also have a 7 year old Silky Terrier who loves attention and requires quite a bit of it!