For her extensive contributions to advocacy for patients with substance use and mental illness, Dr. Balasanova was recently awarded a scholarship to attend the CADCA's 29th Annual National Leadership Forum and SAMHSA's Prevention Day from Feb 4-7, 2019, in Washington, D.C. Dr. Balasanova was joined by approximately 2,900 substance use advocates from throughout the country as well as a congressional panel of speakers.
Dr. Balasanova lent her expertise in a number of personalized breakout sessions for national organizations that guide policy and research for substance use prevention throughout the U.S.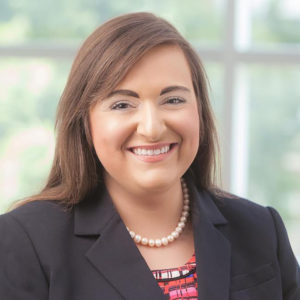 In addition to participating in a number of workshops and panels, Dr. Balasanova had an opportunity to learn from the nation's leading experts on substance use policy including Dr. Jerome M. Adams, the Surgeon General of the United States; HHS Secretary Alex A. Azar; ONDCP Director Jim Carroll; Acting Administrator of the DEA Uttam Dhillon; SAMHSA Assistant Secretary for Mental Health Elinore McCance-Katz and NIDA Director Nora D. Volkow.
"I am honored to have had a chance to spend several days with our nation's most influential leaders for our mutual aim of bettering the health of our communities and reducing suffering related to substance use," said Balasanova. "I have come back reenergized with the latest science and with new strategies to tackle substance use here in Nebraska."
The mission of CADCA (Community Anti-Drug Coalitions of America) is to help strengthen and maintain safe, healthy and drug-free communities globally. This is accomplished by providing technical assistance and training, public policy advocacy, media strategies and marketing programs, training and special events. The Substance Abuse and Mental Health Services Administration (SAMHSA) is the branch of the U.S. Department of Health and Human Services charged with improving the quality and availability of treatment and rehabilitative services for substance use and mental illness.
Alëna A. Balasanova, M.D., FAPA, is a board-certified Psychiatrist with subspecialty board certification in Addiction Medicine.