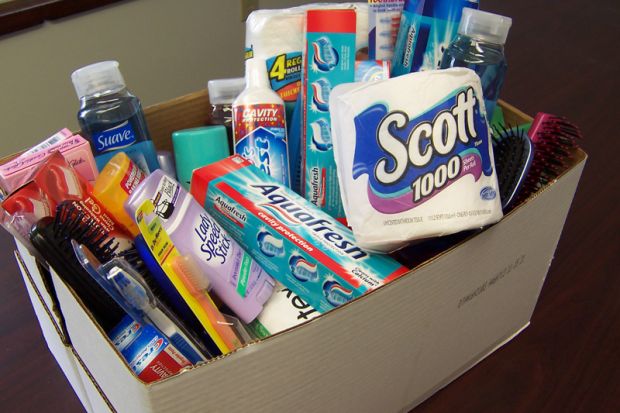 In March, UNMC Department of Psychiatry social workers are collecting hygiene items as a way to help their patients and celebrate National Professional Social Work Month.
As part of the Personal Hygiene Drive, people can leave hygiene products in drop boxes on the third and fifth floor of Poynter Hall (corner of Dewey Street and 42nd Street). Some of the needed personal items include toothbrushes, toothpaste, deodorant, shampoo, conditioner, body wash, hand soap, shavers, shaving cream, toilet paper, and feminine hygiene products.
"We really wanted to provide support for our patients with their ADLs (activities of daily living)," said UNMC social worker Necol Arens. "We got together and, as a group, decided to do something special to hallmark the needs of our patients."
Once items are collected, Arens said several of the items will be collected in a package. Patients can come to the front desk on the third or fifth floor and ask for a hygiene packet.
Social worker Tiffany True said everyone wanted to find a way to help the community during National Professional Social Work Month.