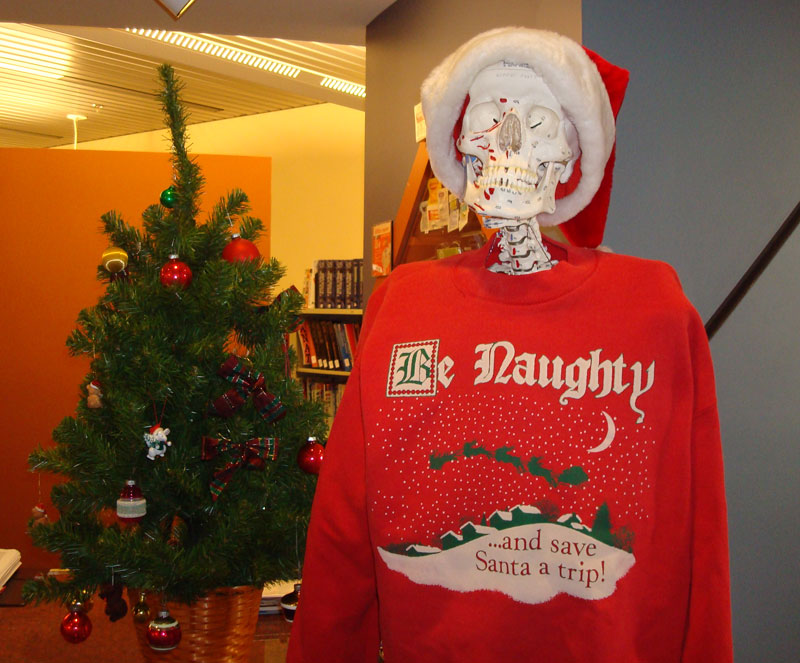 Mark your calendars for the following holiday events, brought to you by the elves in the library.
Sweet Treats – starts today!
The librarians at the McGoogan Library want to wish students, staff, and faculty the happiest of holidays. Drop by any of the following locations starting December 3rd and pick up your sweet holiday wishes:
Linder Library Lounge on 6th floor of Wittson Hall
Bennett Hall Reading Room
College of Nursing LRC
College of Pharmacy Student Commons Area
Clinical Skills Lab in the Michael F. Sorrell Center for Health Science Education.
Holiday mug fundraiser for Fontenelle Elementary School – December 8
Holiday mugs – you can't beat them for a quick and easy gift – or even better, a gift for yourself! They are wrapped and ready to give, complete with hot cocoa mix and a snack. They are yours, for a donation to the Fontenelle Elementary School library fund. Visit the booth outside the Nebraska Cafe on December 8th, from 11am- 1pm. Treat your co-workers, boss, friends, and family to these special mugs, and take the chill out of the holidays! This very popular mug fundraiser is led each year by the team of McGoogan Library of Medicine elves. All funds raised go to purchase books for the children at the Fontenelle Elementary School.
Student Cookie Break – December 15
Students, take a break from your studies and visit the elves, on Tuesday, December 15 from 2-4 p.m., on the 2nd floor of the Sorrell commons area. You will be treated to an assortment of fresh cookies, so get there early to nab your favorite or before they are all gone!
And remember: Don't just Google(tm) it – McGoogan It!