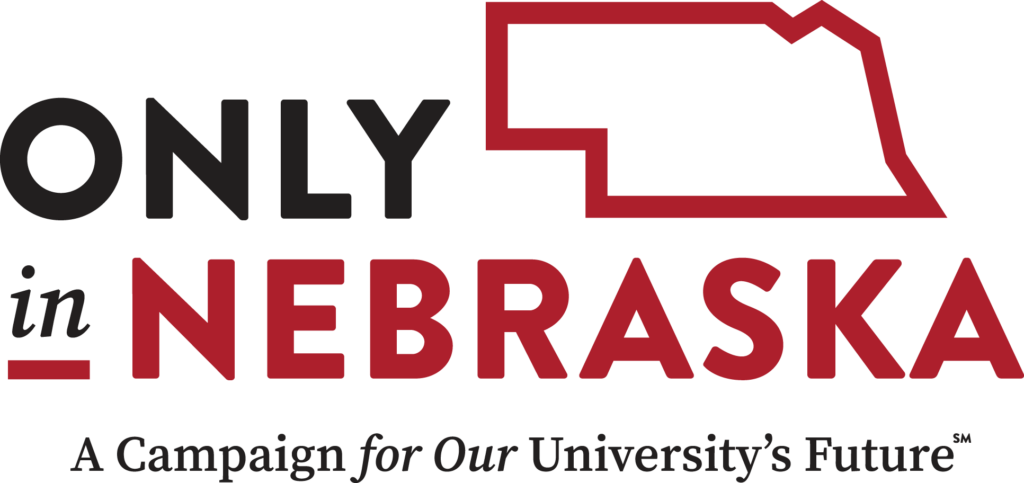 On November 18th, the University of Nebraska announced the public launch of Only in Nebraska: A Campaign for Our University's Future. The campaign is a historic effort to encourage at least 150,000 benefactors to give $3 billion to support University of Nebraska students, faculty, academic programs and research to address the needs of the state.
Only in Nebraska has three priorities:
Relentless focus on student access and success ($1.6 billion).
Enhancing faculty, academic and clinical excellence ($750 million).
Transformational research and innovation ($650 million).
The campaign will support all campuses of the university, which include the University of Nebraska at Kearney, the University of Nebraska‒Lincoln, the University of Nebraska Medical Center and its clinical partner, Nebraska Medicine, the University of Nebraska at Omaha and the Nebraska College of Technical Agriculture in Curtis.
The "Only in Nebraska" campaign will be the largest and most impactful in the university's history. The money raised for UNMC and Nebraska Medicine will support the following priorities:
The creation of scholarships, fellowships and programs that attract students to health care.
Increased funding for UNMC chairs and professorships.
Creation of Centers of Excellence focused on developing new disease therapies, managing chronic conditions, heath prevention and health equity.
Components of Project NExT.
Expansion of our Health Science education programs to train more health care workers, particularly in rural Nebraska.
This campaign is a critically important moment to create a strong health care workforce and the strongest clinical, educational and research programs to serve all Nebraskans, no matter where they live. Watch for more updates on the campaign and how you can play a role. Thank you for all you do to support the mission of UNMC, Nebraska Medicine and the University of Nebraska system.
To learn more, please visit https://onlyinnebraska.org.
On Thursday, December 8, the UNMC Alumni Association and UNMC Strategic Communications are hosting a UNMC Campus Rally to help kick off campaign celebrations! The rally will take place from 11 a.m. to 1 p.m. in the Wigton Heritage Center atrium on the Omaha campus. Lunches from Jones Brothers, including mini cupcakes, will be available on a first-come, first-served basis. Throughout the event, attendees will have the opportunity to participate in activities and a brief program will begin at 12:15 p.m. The UNMC community is invited to attend!