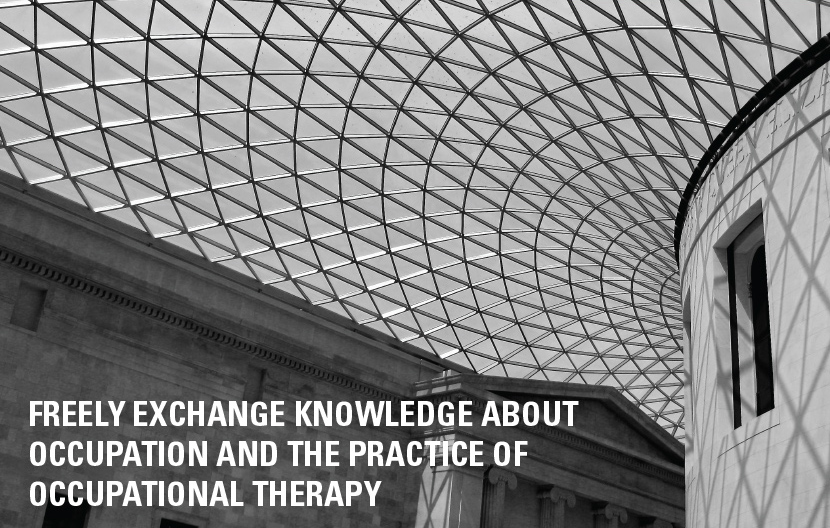 Photo of the British Museum taken by Nancy E. Krusen
UNMC Occupational Therapy program faculty have launched a new journal, Translational Science in Occupation. Associate Program Director and Doctoral Capstone Coordinator Stacy Smallfield, DrOT, Assistant Professor M. Nicole Martino, PhD, and Program Director Nancy Krusen, PhD, began the journal to freely exchange knowledge about occupation and the practice of occupational therapy to advance health and wellness. Two student teams have also been instrumental in this project development.
"The purpose of the journal," said Dr. Krusen, "is to challenge assumptions, inspire conversation, and facilitate communication by publishing material relevant to practice, education, research, and policy to advance health and well-being. We accept a variety of submissions including research, reviews, scholarship of teaching and learning, humanities, and knowledge exchange pieces."
The journal invites submissions from persons across professions and countries to address occupation and translational science. Each submission will describe how knowledge users were included. The journal is digital only and open access.