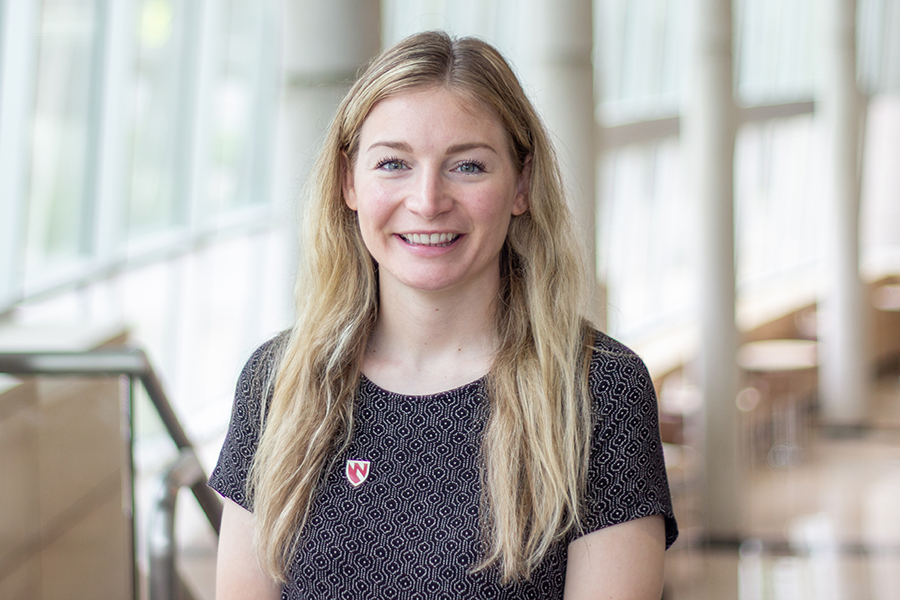 Portrait of Kenzie Beery taken in the Sorrell Center, Omaha, Neb on June 6, 2022.
Kenzie Beery, MS, recently joined the College of Allied Health Professions (CAHP) staff. She is the Administrative Associate for CAHP Deans and Research Education Program Coordinator. Here's more about Kenzie in her own words:
"I am originally from California but have lived in Iowa for most of my life. I attended Northwest Missouri State University, where I received my Master of Science in Education. I taught at the elementary level for six years and enjoyed watching students grow and experience those amazing "light bulb moments." Education has always been a passion of mine and I am excited to explore a new direction within the field.
In my free time, I enjoy cooking, kayaking, reading, and spending time outdoors with my husband and dog. I love nature and exploring new places. I am very excited for this new path."