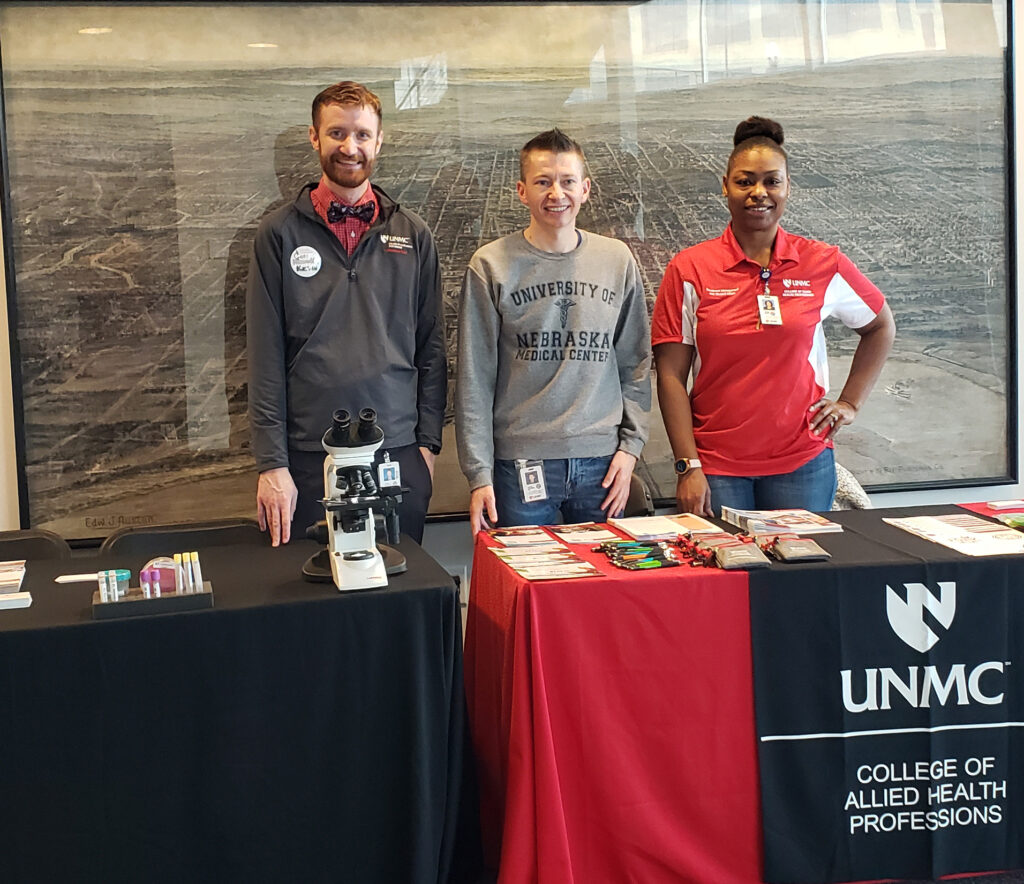 Kevin McGuire, Kevin Howard, and Perris Scott shared information about science and healthcare at the Nebraska Science Festival.
As part of the Nebraska Science Festival this year, Perris Scott and Kevin Howard from Enrollment Management & Student Affairs, and Assistant Professor and Chemistry Coordinator for Medical Laboratory Science Kevin McGuire hosted some fun activities at the Durham Museum.
They handed out coloring sheets representing some of our health professions, and Mr. McGuire brought in two microscopes with some slides and materials to show the children what a medical laboratory scientist does. Ms. Scott took the kids through some simple exercises and spoke to them about physical therapists.
Ms. Scott estimated around 100-150 children visited their booth. She said they wanted to reach elementary and middle school aged kids, who they don't usually recruit, to show how science is related to healthcare.
"Also, we wanted to teach them about some of our professions to open their eyes to the unlimited possibilities within the CAHP and in healthcare," she said. "They were particularly interested in the microscope activity with Kevin, even my daughter, Loryn, at three years old, enjoyed looking into the microscope. That's good exposure for our professions!"
More photos on the CAHP Flickr
More info and photos from UNMC Today