by Genetic Counseling students Sierra Clark, Madison McPherson, and Emily Toering
Many people have heard of Down syndrome, though fewer may be able to answer the question "what is it?" As World Down Syndrome Day approaches on March 21, let's explore this question with the aim of increasing awareness and promoting solidarity with our friends, family, and community members diagnosed with Down syndrome.
Down syndrome is the most common chromosomal disorder and occurs in about 1 in 800 births. Individuals with this genetic syndrome have an extra copy of the 21st chromosome, making for three copies in every cell instead of two. For this reason, World Down Syndrome Day is aptly observed on 3/21 of every year and is recognized as a day to celebrate individuals with Down syndrome.
In the United States, there are over 400,000 people diagnosed with Down syndrome. Many of these individuals attend school, pursue college degrees, and maintain jobs. World Down Syndrome Day is a day to spread awareness for the condition and a day to advocate for the rights of these individuals.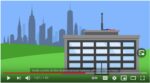 What is World Down Syndrome Day? Watch this video on YouTube to learn more.
So what can you do?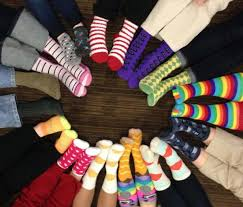 #LotsOfSocks
The lots of socks campaign is something anyone can do! Wear your craziest, colorful, mismatched socks on March 21st. When people ask about your fashion choices, you can share that you are wearing them to bring awareness about Down Syndrome and then tell them a little bit about Down syndrome! Post on social media using the hashtag #LotsOfSocks to spread the word about this event.
Volunteer
A great way to get involved for World Down Syndrome day is to sign up to volunteer. Numerous volunteer opportunities are available across the country. Local volunteer opportunities are available through the Down Syndrome Alliance (DSA) of the Midlands. DSA of the Midlands hosts a variety of activities every week, featuring COVID-friendly virtual events for the present time. Volunteers can attend workshops that promote social and emotional wellbeing, like a relationships and boundaries class or a Friday night tween dance party gathering. Other workshops promote the development of other skills, such as a boxing class focusing on self-defense, an improv class, or a cooking class. People who want to volunteer but are unable to attend the evening seminars can help in other ways, such as gathering or creating materials to help facilitate the seminars. Get more information about how to get involved.
Make a Pledge for Inclusion
Spread the Word>>Inclusion is an organization geared towards promoting value, respect, and inclusion of all people. This grassroots organization provides practical ways to practice inclusion and allows everyone to pledge their commitment to inclusion. Join the other individuals, schools, workplaces, and communities who have already made a commitment. Make your personal pledge!
Donate
Another way to participate in World Down Syndrome Day is to donate to local or international organizations!
Share Stories
An important part of World Down Syndrome Day is listening to stories of those with Down syndrome from around the world! By learning about someone with Down syndrome and amplifying these stories, we are able to break down misconceptions about Down Syndrome. Read stories from across the world.
Advocate
Finally, you can advocate for individuals with Down syndrome by sharing resources on social media and spreading awareness about World Down Syndrome Day. Here are some resources you can share with friends and family.
If you want to know more, check out: https://www.worlddownsyndromeday.org/
kYBF jBJvkZlZZphm