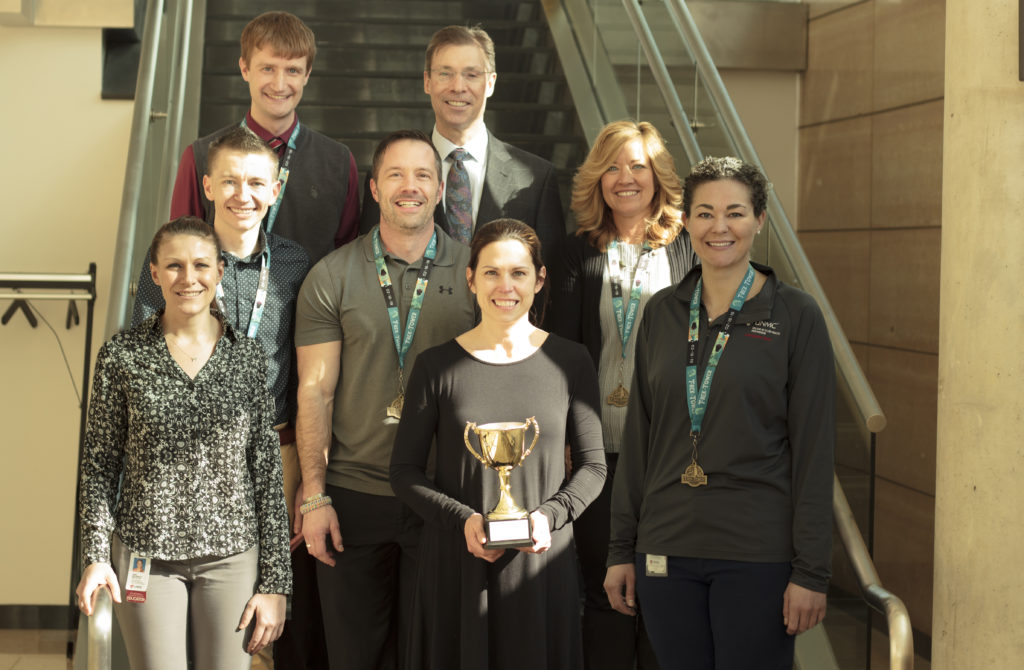 Front: Annie Wildermuth, Melissa Dorr, Megan Frazee; Middle: Kevin Howard, Jeremy Boldt, Tanya Custer; Back: Kevin McGuire and Kyle Meyer, PhD
Our CAHP Trek Up the Tower Team won this year's Small Business Corporate Division for the third year in a row. Top finishers for the team included Kevin Howard, Jeremy Boldt, Anne Wildermuth and Melissa Dorr, who carried the team with an average time of 7:50 minutes (the team time – and therefore place – is determined by the top four times – top two males and top two females). Howard finished seventh overall. There were a total of 1,831 finishers overall.
Trek Up the Tower was held Feb. 16. Participants climb 40 flights of stairs at the First National Bank of Omaha tower. Proceeds go to WELLCOM.