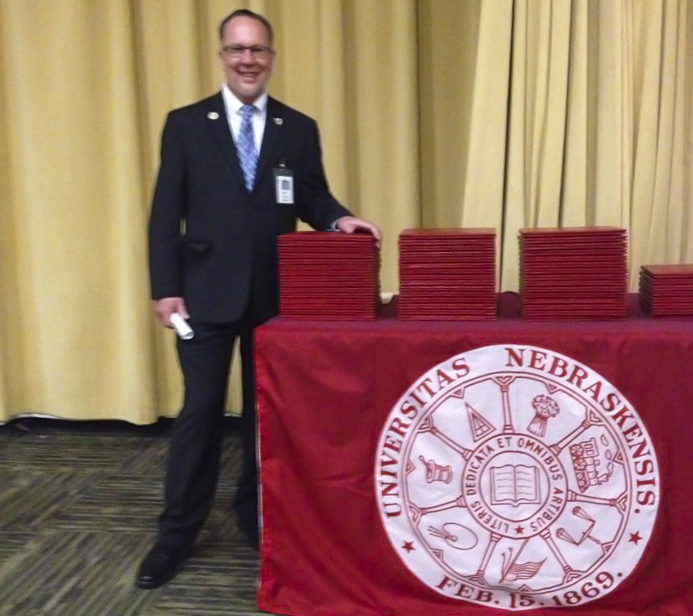 Wayne Mathews with IPAP diplomas
Wayne Mathews, MS, PA-C, DFAAPA, associate program director in physician assistant education, recently attended the Military Inter-services PA graduation at Joint Base Fort Sam Houston, TX.  The program, of which UNMC is the degree granting institution, is celebrating their 25th anniversary.
Mathews, a Vietnam Navy veteran, was a guest speaker on the birth of the PA profession in the military in Vietnam.
"I spoke of some of my experiences, including the largest evacuation in military history," Mathews said, "and what it was like to triage, in one day, the 6000 patients who had fled Vietnam on the SS Pioneer Contender."